---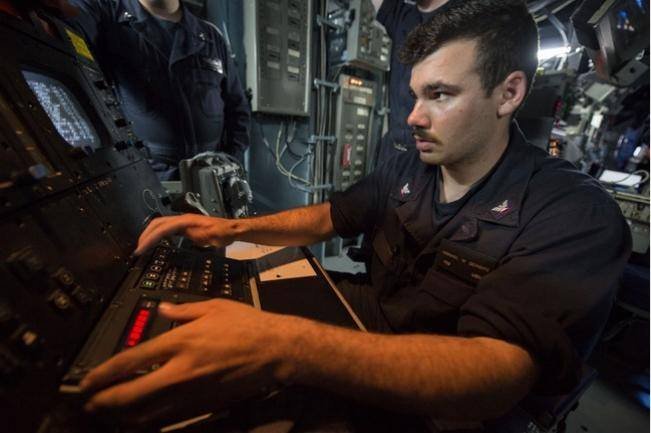 Michael Gerbitz '26 joined the U.S. Navy after graduating from high school in 2013, embarking on an adventure worthy of an action movie, complete with daring rescues and covert missions. Then, in the fall of 2022, Gerbitz began a new adventure — enrolling as an undergraduate at Lenoir-Rhyne.
"I wanted to live my life doing things every day that would make a good story, so that's what I've done," shared Gerbitz, a computer science major. "I feel like I've already lived the lives of five different people."
As a fire controlman, Gerbitz was trained to maintain and operate weapons systems, specifically the five-inch artillery gun mount used as a staple in naval combat.
"I got assigned to the USS Anzio, and I spent about two years on that ship — the best time of my life," Gerbitz said.
On Anzio — a Ticonderoga-class guided-missile cruiser named for the site of a World War II battle — Gerbitz traveled the world and collected stories, including one about the time he thought he might be present for the start of the next world war.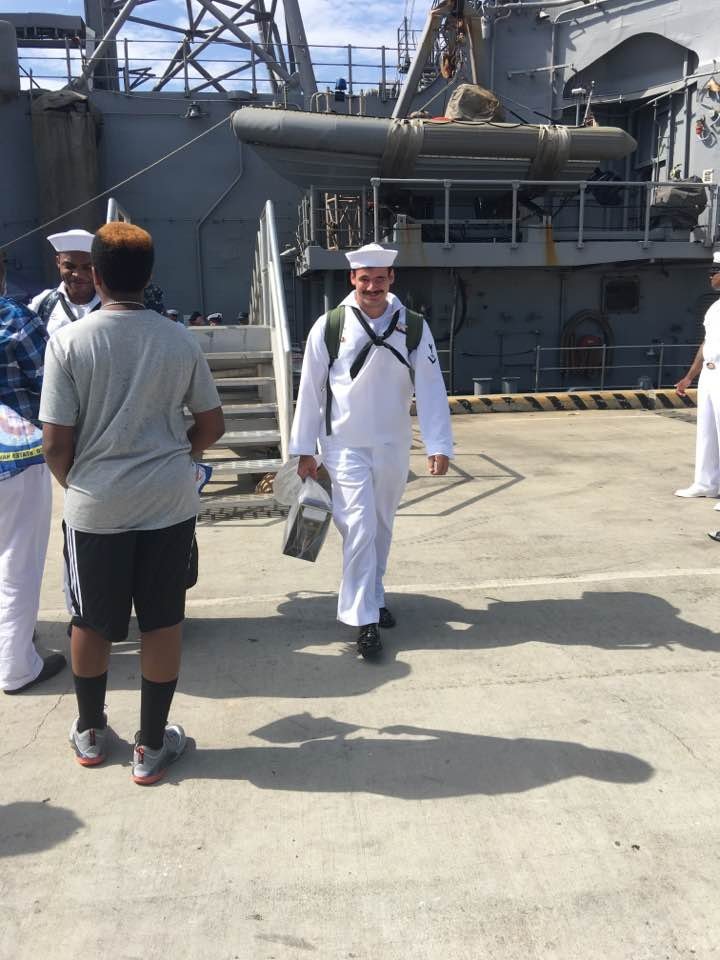 "We spent six months in the Persian Gulf with the Harry S. Truman strike group," Gerbitz began. At that time aircraft from the Nimitz-class carrier USS Harry S. Truman ran missions in the fight against the Islamic State group and blocked the carrier from Iranian and Iraqi ships.
"While we were over there, we had ten riverines captured by the Iranians — not from our ship, but we were called in to be part of the rescue mission," Gerbitz continued. "We opened negotiations with the Iranians. We were basically saying, 'Give back our guys.' And they were saying, 'Leave our waters.'"
These negotiations went back and forth for a few days before the riverines — sailors trained and deployed for river, shoreline and port operations and security — were safely released.
"During that time, I was sitting on the gun console on the ship, sure that I was going to have to open fire on the Iranians and possibly start World War III," Gerbitz shared. "That was one of the most high-stress moments I've ever had."
On another memorable occasion, the Anzio crew offered assistance to a sinking cargo ship that declined the help. "We think they were doing illegal stuff, and they just didn't want us to find out," Gerbitz explained.
The U.S. Navy decommissioned Anzio in September 2022, and Gerbitz's enlistment ended in 2017. However, the memories and stories remain and have helped Gerbitz transition to university life, even though he's a few years older than many of his classmates.
 "I feel like I fit in pretty well here because I have so many stories to tell. I love being able to talk to people," he shared.
Gerbitz is making connections and new stories as a member of the Outdoor Club and the Rocket Team. His time in the Navy has led him on a path back to public service as he works through his undergraduate courses.
"I worked a lot with troubleshooting and components for our computer equipment. Now I'm thinking about getting into cybersecurity. I'd like to get back to a federal job to do some good — and those guys have great stories."