History & Traditions
---
The university opened the doors to its one-room school, known then as Highland Academy, in 1891 with 12 students.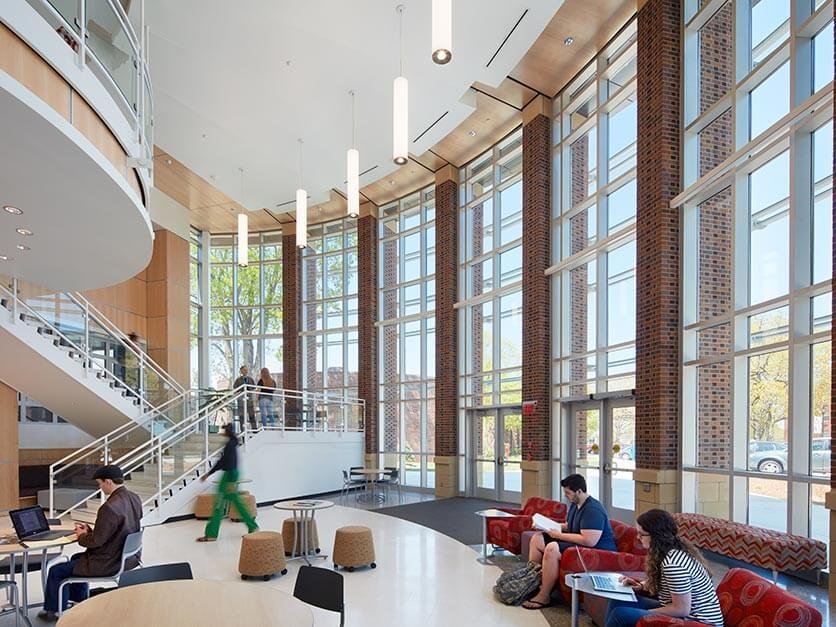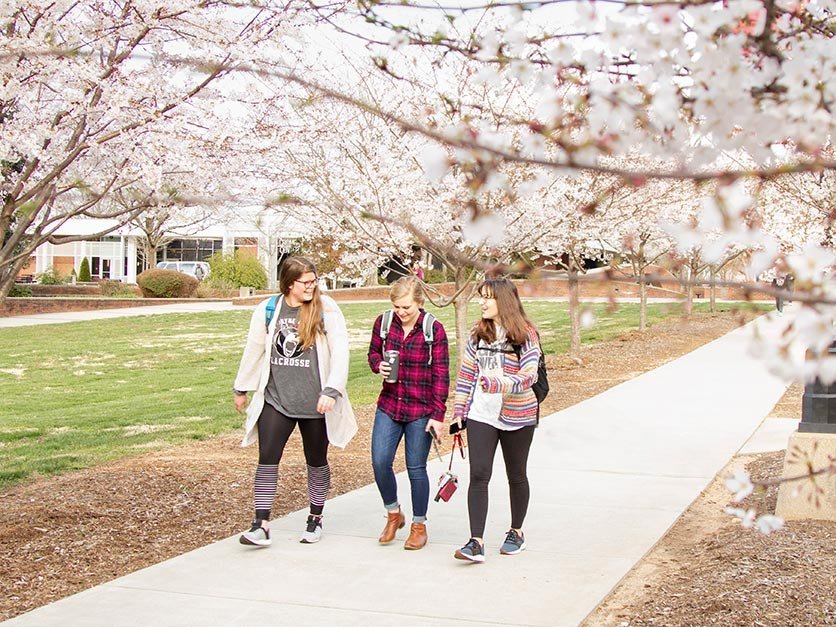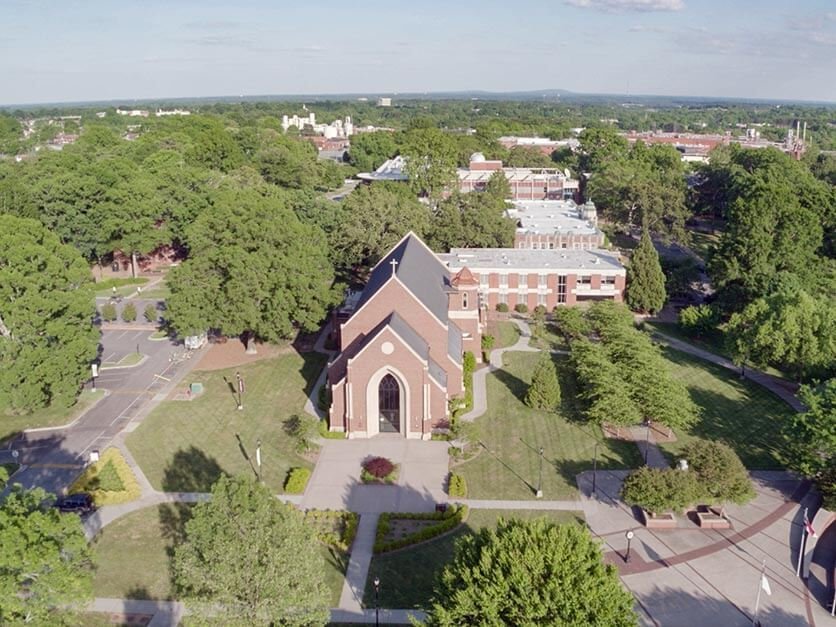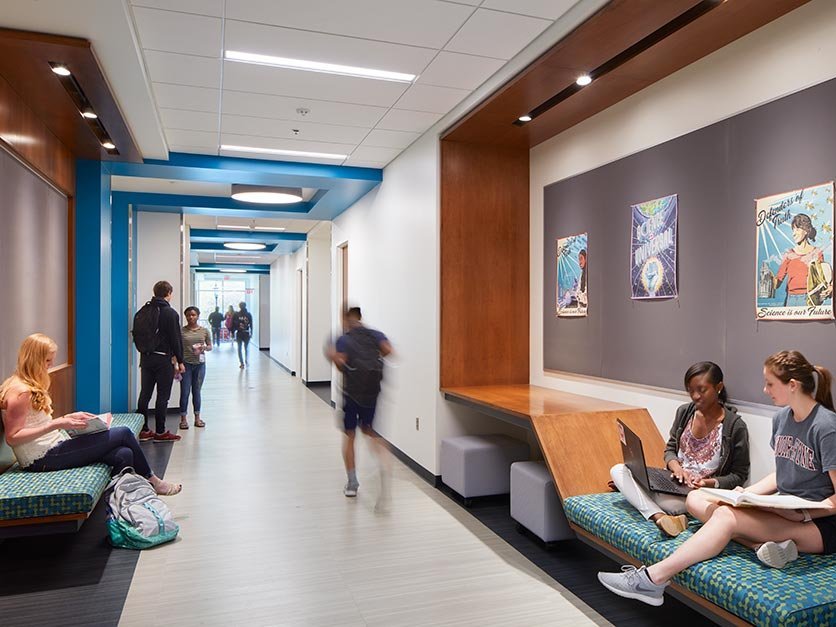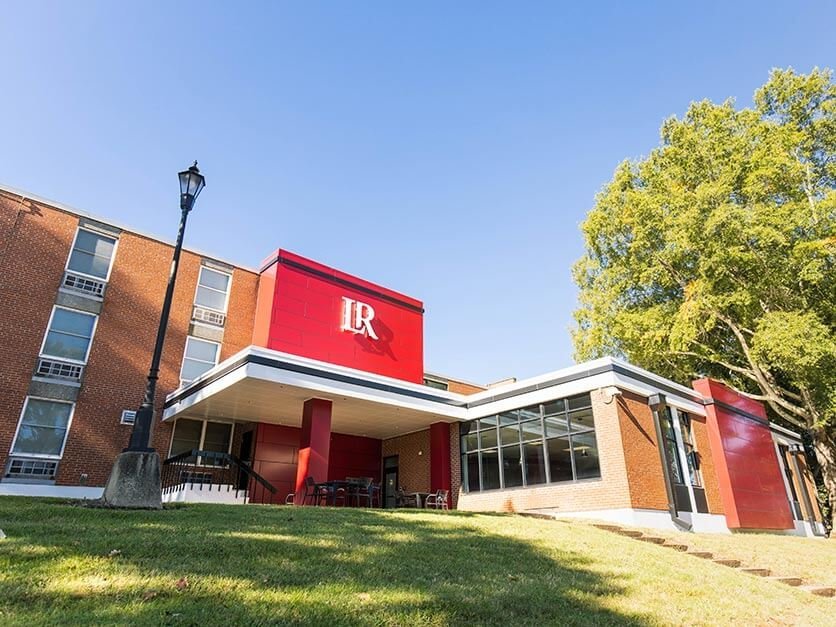 Always Expanding
---
The university continues to innovate and grow in order to provide students with a cutting-edge education and fulfilling opportunities.
The original property, a 56-acre tract one mile north of the Hickory business district, was part of the estate of a Watauga County lawyer Walter W. Lenoir. Before he died in 1890, Lenoir donated the land as a campus for a church-sponsored college. The school officially opened on September 1, 1891.
In 1895, the college assumed its first official synodical sponsorship which continues today with the North Carolina Synod of the Evangelical Lutheran Church in America.
Name Origins
---
Four months into being known as Highland College, the school was chartered under the name of Lenoir College in memory of Walter W. Lenoir and his donation of the land. In 1923, the college became Lenoir-Rhyne, in honor of Daniel E. Rhyne, a Lincoln County industrialist who boosted the endowment and other assets of the institution. The college was admitted into the Southern Association of Colleges and Secondary Schools in 1928.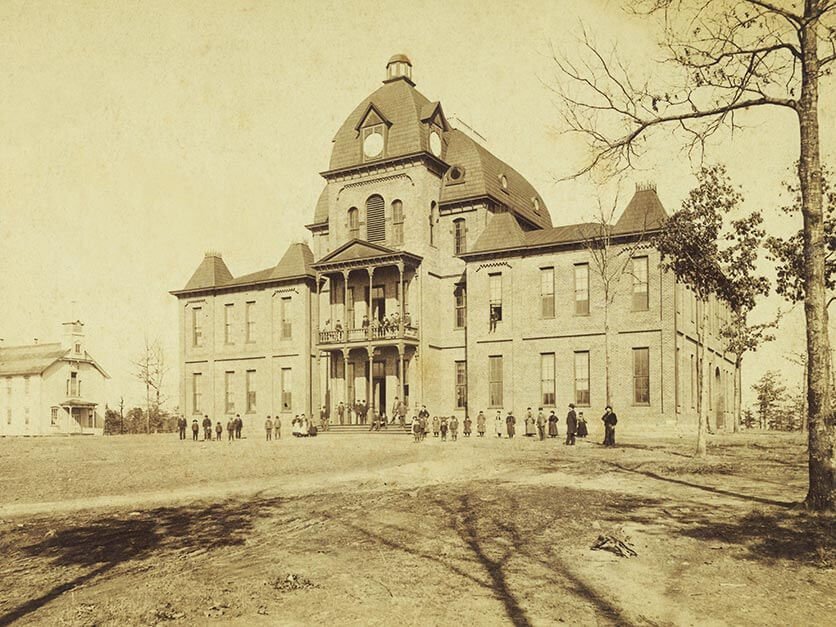 Founded by Four Pastors
---
They wanted to create a school for young people to receive an education based on religious principles and Christian values.
School Growth
---
With the end of World War II came an influx of students, boosting enrollment from 407 in 1945 to 843 in 1947. In the late 1960s, the college initiated long-range plans to enrich the quality of its curricula and has never looked back. Some of major improvements included changes to the academic calendar, new courses were offered and joint degree programs with other institutions were added, student personnel services were expanded, new buildings were constructed and others were renovated. The campus almost doubled in size and the endowment hit new highs.
In March 2008, the board of trustees for the college approved the plan to transform Lenoir-Rhyne College into a Lenoir-Rhyne University. This name change came to help better reflect the growth being made in enrollment, faculty and staff.
Lenoir-Rhyne University Today
---
Lenoir-Rhyne University has developed into a nationally recognized liberal arts university of choice – with nearly 2,700 students and 140 full-time faculty.
The university has reached new heights in education and continues to provide an intimate class atmosphere for our students to become passionate leaders of tomorrow.
Today, more than 130 years after its founding, Lenoir-Rhyne continues to follow the heart of its mission – as a community, helping students in the pursuit of becoming a whole person who promote responsible leadership and are clarified in personal faith.
Lenoir-Rhyne Through the Years
---
Explore Lenoir-Rhyne's past, traditions and highlights as shaped by students, faculty, staff and alumni.