Leadership & Service
---
Opportunities are what you make of them.
You can enrich your college experience and grow as a leader by getting involved on campus and working to make the university a more engaged, inclusive and equitable community. Along the way, you can develop valuable leadership skills and experience that you can list on your résumé.
Everyone has something to contribute. How you live your life and your character will differentiate you as a leader. Student leaders inspire and encourage others to get involved. Effective leaders are those who are authentic and passionate about the activities they join and lead.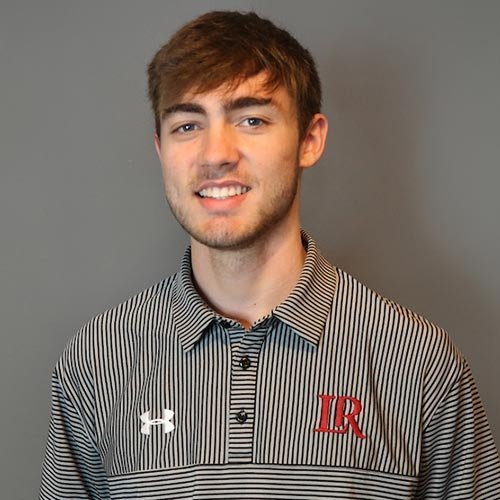 LR appealed to me for leadership opportunities because I knew being a smaller school would be more involved. I have the drive to be a leader, and doing things on the LR campus was important to me.
Community Service
---
Lenoir-Rhyne encourages students to become involved in community service as part of the university's mission to promote responsible leadership for service in the world.
Community service enriches the learning experience, teaches civic responsibility and strengthens communities. It also provides you with opportunities to apply what you are learning in class outside the classroom.
View Community Service Opportunities
Broyhill Leadership Institute
---
The Broyhill Institute for Leadership fosters and develops the skills necessary for students and graduates to become effective leaders in professional communities and adapt to future innovations.
Participation in the Broyhill Leaders is by invitation only. Students with solid academic accomplishment as well as leadership interest and aptitude are identified to become members of the Broyhill Leaders student organization. Once an invitation is accepted, you must remain in good academic and social conduct standing.
You are expected to use your leadership skills responsibly and ethically to make a positive difference in the world.
Upon completing leadership training opportunities and experiences, you can earn a leadership certificate.
Broyhill Leadership Institute
Campus Leadership Opportunities
---
Because of LR's small and supportive campus community, you have opportunities at the university that you won't find at larger schools. Take advantage of the opportunities available to you to gain experience, grow as a leader, make lifelong friends and have fun along the way.
Here are just a few of the many opportunities available to you to get involved on campus.
Resident assistant
Orientation leader
Bears of Distinction (admission student ambassadors)
Student Government Association
Campus Activities Board
Peer tutor
Honor societies
Student club leader
Work study or student employment
Internships
Cultural organizations
Religious and spiritual life
Fraternity and sorority life