Rocketing from Hickory to Los Angeles
---
Hollywood tends to overshadow the other industries that make their home in Los Angeles. Among other things, the city is a hub for the aerospace industry, which led engineering physics major Caleb Knight '24 to spend the summer of 2023 in California reaching for the stars as an intern with Aerojet Rocketdyne, an L3 Harris Technologies Company.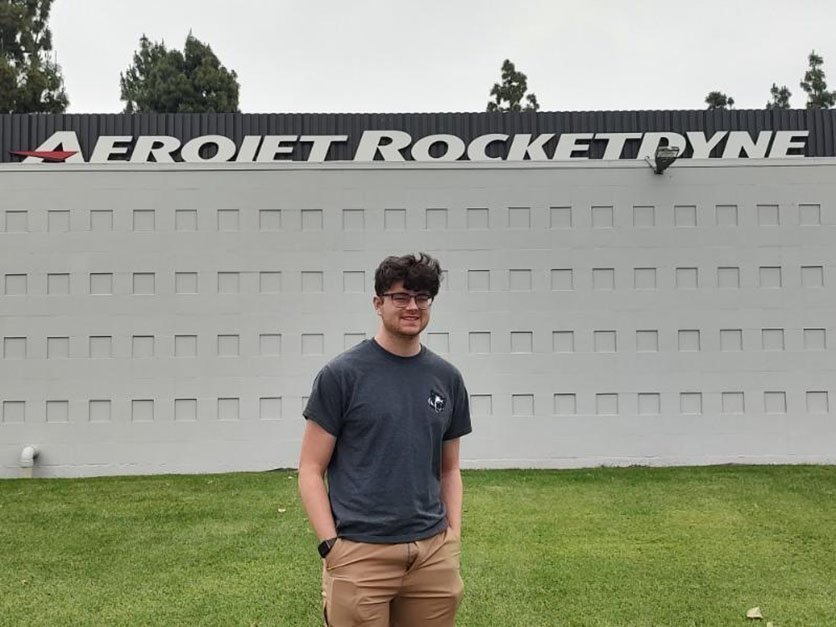 "I got interested in physics and aerospace just through curiosity," Knight shared. "As a kid, I saw two space shuttle launches, and I'd look at how far away the stars are and think, 'Why can't we get there?' Later that question became, 'How can I help us get there?'"
Knight started participating in rocketry competitions in high school, and he has become an integral member of the Ballooning, Engineering and Rocketry (BEAR) Club at Lenoir-Rhyne, accompanying the team to two appearances at the annual Spaceport America Cup in Las Cruces, New Mexico.
"I work with instrumentation for the rocket team, for example developing the hardware needed so the altimeters can read the altitude and velocity of a flight, as well as separate the rocket for a safe recovery," Knight explained. "That experience led me to work with instrumentation and components in my internship, which really expanded my knowledge of liquid rocket engines and the instrumentation needed for a successful flight."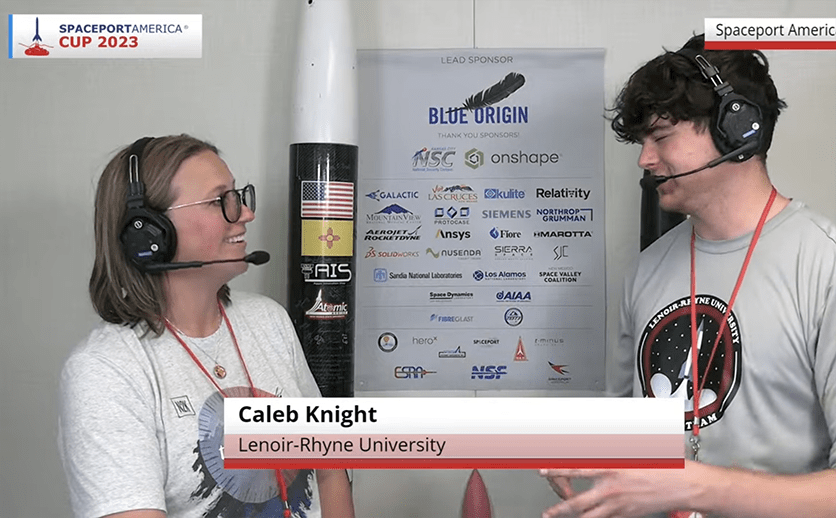 Knight departed from Las Cruces and landed in Los Angeles, where he enjoyed the diversity of neighborhoods and options for entertainment and recreation. 
"It's a beautiful city with a lot to see and do — you can visit iconic places like the Santa Monica Pier or the Hollywood sign," he said. "If you like the outdoors, you have access to the beach and to mountains in the city, forests and deserts within a short drive."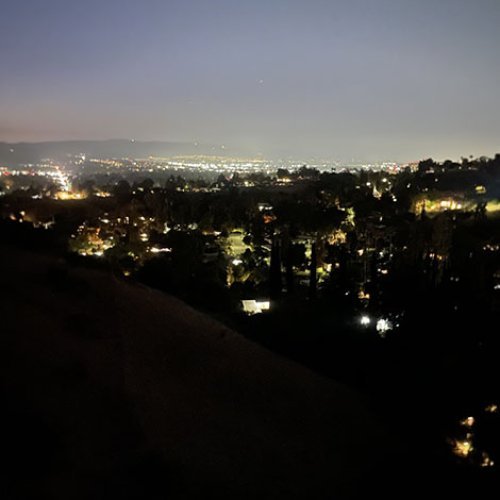 In the day-to-day at Aerojet Rocketdyne Knight would check in with his mentors and manager and then work on his designated tasks to keep projects on track to meet deadlines. 
"One of the most exciting things I got to be part of was seeing the hot fires — that's the ground test — for rocket engines that will be used for the Artemis project, NASA's next moon mission, and knowing I was part of the instrumentation process for that project," Knight shared. "Later in the internship, I was able to participate in the data analysis for those hot fire tests. It was really hands-on, working side by side with the team."
Knight also believes his coursework in engineering physics has given him a strong background across different areas of physics and the flexibility and skills to apply his understanding of the principles of physics to solve a range of problems.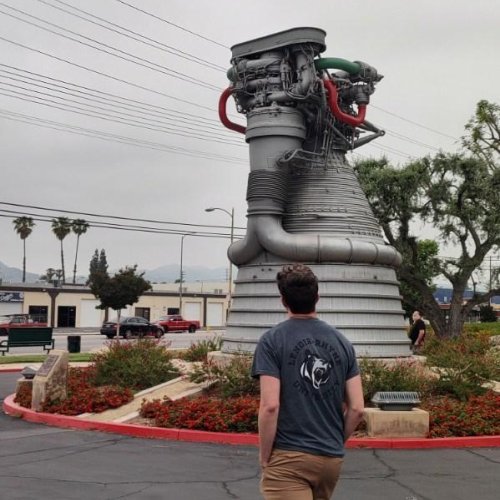 "I got interested in engineering and physics because I wanted to help humanity and figure out how the universe works so we can go to other places and do other things," he said. "We don't have to be held back by the things we think we can't do. We can push the limits."