---
Q&A with Jennifer Burris, Ph.D.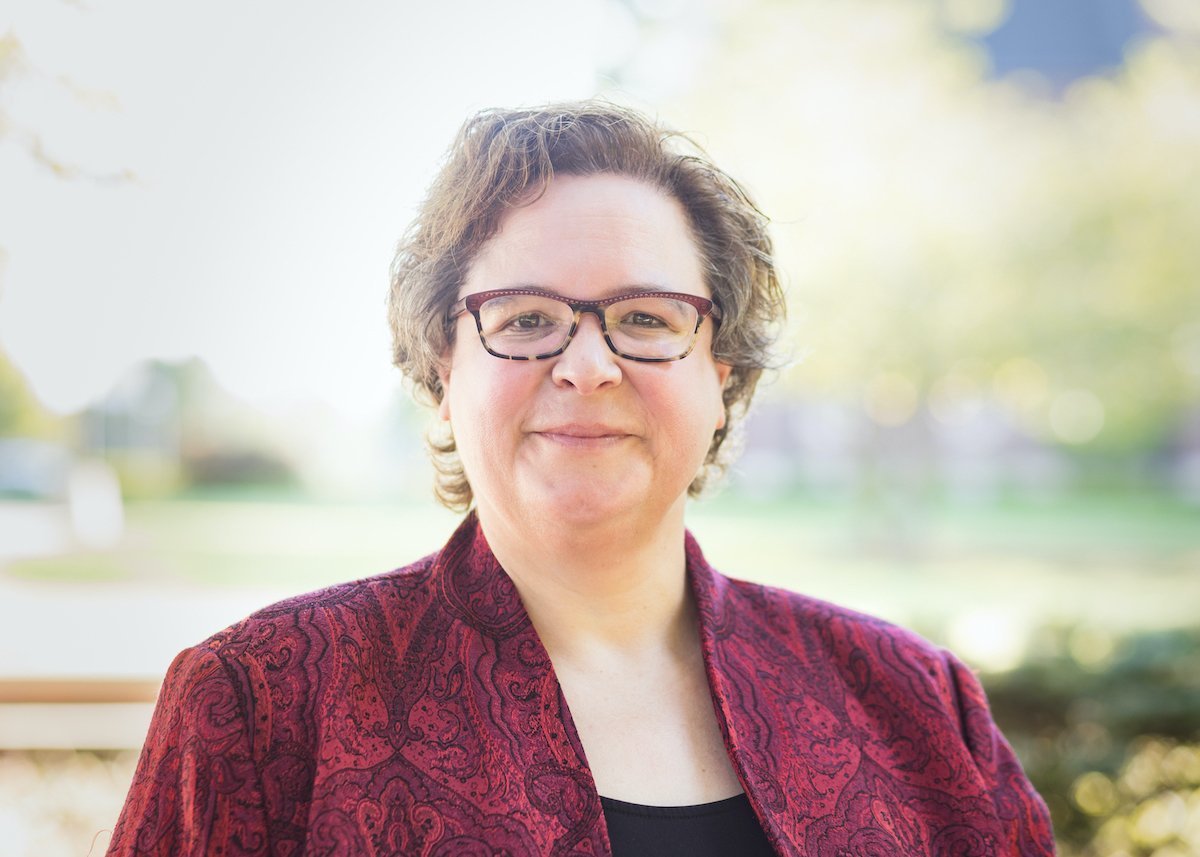 Burris joined Lenoir-Rhyne in June 2022 as vice president for academic affairs and provost. She was previously chair of the Department of Physics and Astronomy at Appalachian State University. She received her bachelor of science in applied science, with a concentration in physics from the University of North Carolina at Chapel Hill, and her master's and doctorate in physics from Colorado State University in Fort Collins, Colorado.
Q: What drew you to this position at Lenoir-Rhyne?
A: LR's focus on a liberal arts education, the dedication the faculty and staff have to student success, and the belief that we all should identify our talents, gifts, and passions and use them to make the world a better place — all drew me to LR. I believe that the university's core values of excellence, integrity, care and curiosity are what all humans should strive to maintain in their lives. And mostly, the people I met at my interview were just amazing. I am so excited to be working with such a phenomenal group of folks.
Q: How would you describe your role as LR's provost?
A: As the chief academic officer of the university, it is my job to partner with the president, with faculty and with others across the institution to support the excellent academic activities on campus. I do everything I can to help and support students, staff, faculty, chairs and deans. I also partner with the president and vice presidents to advance the strategic initiatives of the university.
Q: What prompted your move into higher education leadership?
A: I have had a variety of higher ed leadership positions over the years. One of the things that I really love about leadership is that every hour I spend helping a faculty member, dean or department chair is time that ultimately helps all of their students. Every hour I spend working to improve a procedure at the institution helps everyone at the institution. So, while I love to teach and mentor students one-on-one, I find great satisfaction in spending my time to help many students or all students, along with the faculty and staff at the university.
Q: As you come into the role of provost, what are your priorities?
A: My priorities are recruitment and admissions, student success, and communication and engagement. I am committed to enhancing communication from academic affairs. Some of the things I have charged our faculty with related to student success are to look holistically at our curriculum — both the general education core and programs — to be more modern and streamlined so that we can ensure that student success is our number one priority. I also ask faculty to re-envision their teachings to be more inclusive and modern while maintaining high academic standard. As a university, we need to start moving from strategic planning to strategic discussion and action.
Q: What do you believe are LR's greatest strengths? Greatest challenges?
A: I believe LR's greatest strengths are our faculty and staff and their dedication to student success. In addition, our strong dedication to a liberal arts core, combined with our choices in degree offerings, gives our students a unique opportunity and allows them to leave with the education to excel in whatever career or graduate or professional program they choose. The greatest challenge we have is the same challenge that universities are facing all across the nation: enrollment. However, with our unique brand, existing and expanding partnerships with community colleges, and our drive toward new and innovative programming — I am confident that LR will continue its strong history of excellent education, strong mentoring, and will provide greater access and affordability to students in our region.
Q: Please discuss the importance of a liberal arts education in the 21st century.
A: A broad, liberal arts education is critical to students' success as it prepares students with skills needed to be successful in the world: critical thinking, problem solving and social responsibility. Since the jobs many students will have in future years likely don't exist today, our job is to develop well-rounded and skilled humans. As teachers and mentors, we need to provide students with a set of skills that will facilitate lifelong learning, allow them to think critically, learn new skills efficiently, communicate effectively and adapt to changes skillfully. This is what a liberal arts education provides.
Q: Are there any new areas of study or innovation that you believe LR should pursue?
A: I believe there are an amazing number of innovative paths that LR can move to. It is my job is to partner with faculty and the Vice President of Mission, Engagement and Innovation (MEI) Dr. Laura Crawley to determine innovative paths to move forward on. Innovation is a collaborative effort, one that requires the partnership and breaking down of silos. President Fred Whitt's recent reorganization and creation of the MEI division is going to help propel LR into a more innovative future.
Q: What do you hope to contribute to the university during your tenure?
A: I hope to serve the faculty, students, staff and president to move the university forward and to continue to prepare students to excel in life and do good in the world.
Q: Can you speak about the university's DEI efforts as it relates to your position?
A: I think that any diversity, equity, inclusion (DEI) effort on campus automatically relates to academic affairs. One of the things I've been working really closely with the Chief Diversity Officer Avery Staley on is to try to figure out ways that we can take DEI efforts and immerse them throughout everything that we do. Instead of thinking about DEI as a pocket of something in one corner, let's take a larger view and make sure that it's woven throughout all that we do, not just throughout academic affairs, but throughout all divisions to make sure that all students are supported and all faculty and staff are supported on campus.
Q: You and Dr. Crawley are both women in lead roles at the university. What do you see as the value of that?
A: In general, the more diversity we have on campus the better that is for our community. Diversity of all kinds enhances us all. The more different types of folks that we have in leadership positions — men, women, those with varying backgrounds and different points of view — the better for all of us. I believe it is best to bring different perspectives to the table. Any time that we can bring a diverse set of perspectives, we enhance our institution.