From pharmacist to pastor
---
Students come to Lutheran Theological Southern Seminary from a variety of backgrounds. Some feel the call early and arrive straight from their undergraduate studies. Others, such as the Rev. Evelyn Fulmore, Pharm.D., M.Div. '25, arrive with the knowledge and experience of a full career in a different field.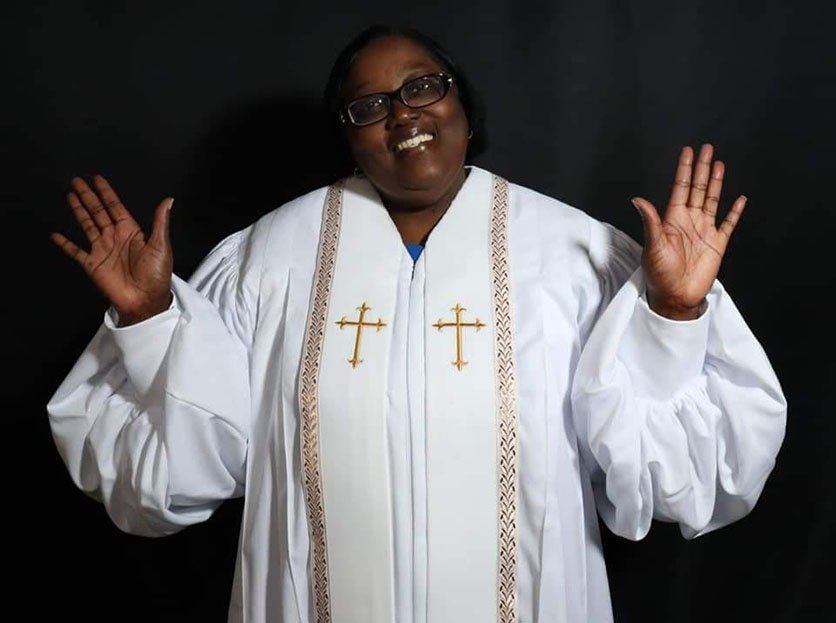 "As a pharmacist for more than 30 years, my vocation and trade have been aligned, taking care of babies and mommies in their bodies," said Fulmore. "Now as I'm moving into the career and vocation of pastoral ministry, I'm taking that same context with me, caring for God's children in their spirits."
Fulmore has worked as a clinical pharmacist for just over 30 years, after completing her doctor of pharmacy at Mercer University in 1990. Most of those years have been spent at McLeod Regional Medical Center in Florence, South Carolina, where she served as supervisor of pediatric pharmacy services, an area that served neonatal, pediatric and obstetric patients. In October 2023, she retired from pharmacy to devote herself full time to pastoral ministry and completing her master of divinity at LTSS.
"People will say they're spiritual, but when you ask if they're religious, they'll say no. We need to bridge that gap because everyone has spirituality, but if you're not growing it, then what's the point of being spiritual?" said Fulmore. 
"I believe that's why God called me out of my ministry in pharmacy and into pastoral ministry. In pharmacy, you need to help people understand why they're taking medicine and making sure it's effective in treating or healing a condition. That's my role as a pastor too — showing people if they have a troubled condition in their soul, then God is the medicine they need to heal their lives!"
Now in her second year of study at LTSS, Fulmore also serves as a pastor in the South Carolina Conference of the United Methodist Church, working with congregations at Warren Chapel in Lynchburg and St. Paul/Wisacky in Bishopsville, both near Florence and both with predominantly African American congregations. 
Because of her own identity and the population she serves, Fulmore cited a course on pilgrimage — taught by the Rev. Melanie Dobson, Th.D., assistant professor and the Lefler and Wohltmann Chair in Methodist Studies in the 2023 Maymester — as transformational.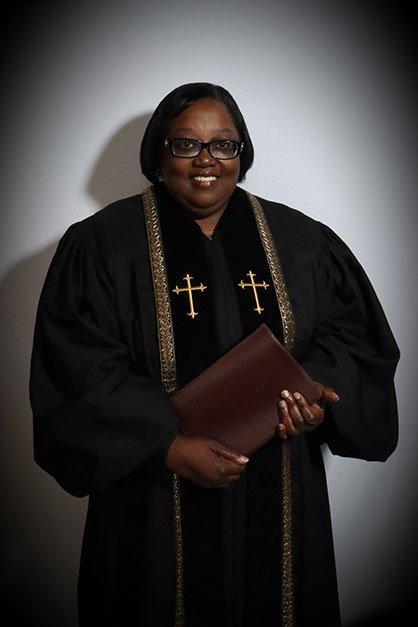 "I give credit to Dr. Dobson because she's quiet, but what she does is so courageous and powerful, putting that course together," said Fulmore. "We had a fully diverse group in the class, and we had a lot of hard conversations, but they were necessary giving us context for the work we need to do in healing our communities."
During the weeklong intensive course, students visited sites around Columbia associated with the African American community and its history in the area. They also visited the International African American Museum in Charleston a few weeks before its official opening to the public.
"A pilgrimage is a journey, but it's also about the decision to deepen your relationship with God. From a spiritual context, a pilgrimage is about how you're moving through your life, finding meaning in your life," Fulmore explained. "It felt like an important part of this transitional time in my life, it was the outward experience of inward work that was already in progress."