---
Anthony Guy's path to Lenoir-Rhyne is different than most, but his tenacious demeanor is steadfast in the face of challenges to earn his degree in nursing.
A military veteran, Guy initially served in the United States Navy after high school. During those two years of service, from 1992 to 1994, he traveled the world, including France, Turkey, Spain, all through the Mediterranean and up and down the East Coast. Guy served an additional 11 years with the U.S. Navy Reserve and National Guard while earning his license in basic law enforcement. Along his journey, he said there were signs to guide his decisions to where he is today.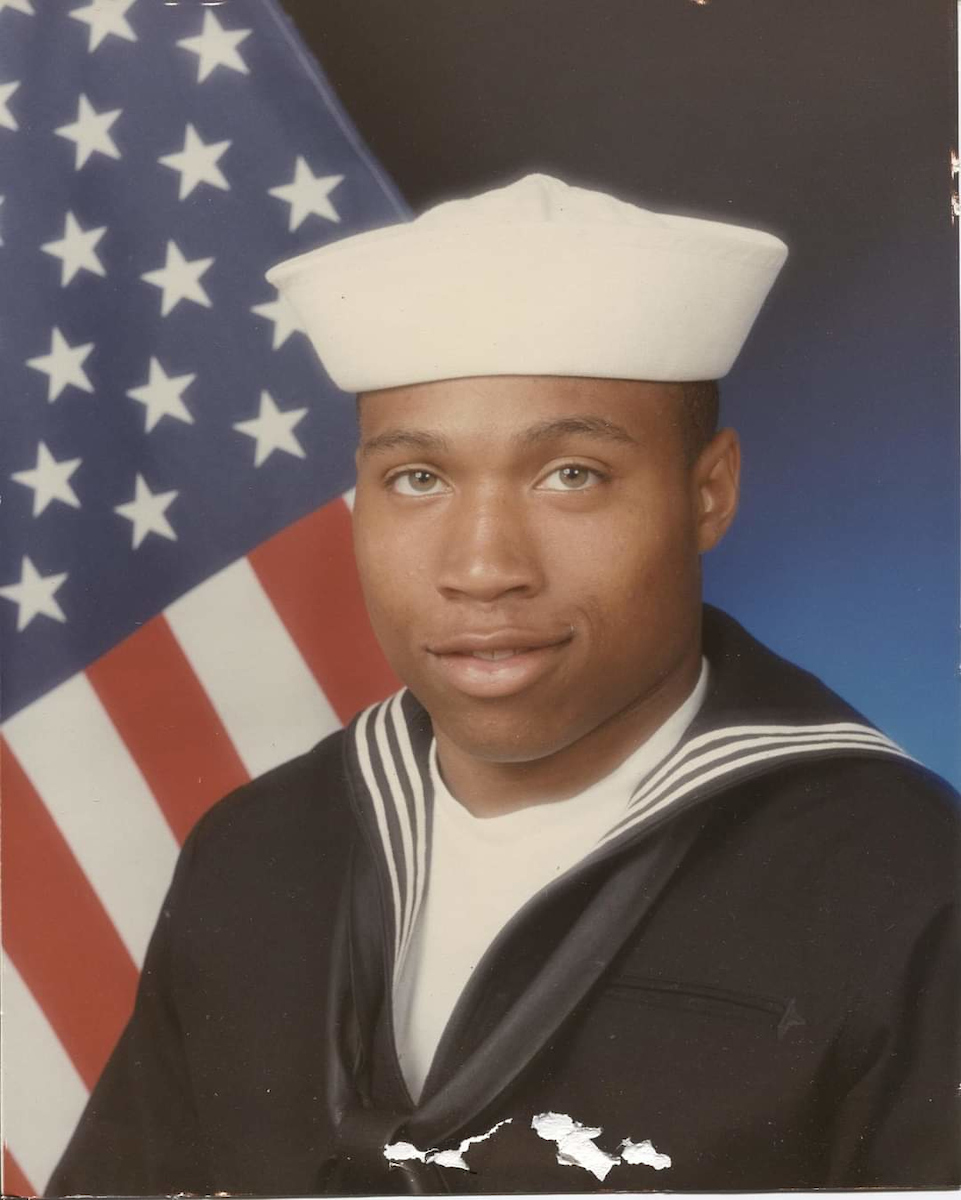 "I was a sheriff's deputy at Lincoln County while taking courses and serving in the National Guard when a gentleman told me, 'no matter what you do, you're going to get older, and you've got to ask yourself a question, do you want to be older and have a law degree or be a doctor or nurse, or be old and still doing the same thing you're doing, wondering if you could have done this or that?'" Guy said. "At that point, I decided to use my G.I. Bill."
However, the events of 9/11 soon altered that decision, and Guy went overseas to fight the war in Iraq. During that assignment as a combat engineer, Guy was injured due to an explosion that had damaged the road previously and caused their convoys accident.
"They thought I might die while I was over there due to a heart condition found while examining me from that accident," Guy said. "It kept ringing in my ears about what that guy said."
Veteran pushes forward to pursue passion
That's when Guy's journey to nursing began. He recalls an incident when he was in the hospital in Iraq, and an 18-year-old soldier with a bullet wound to the head was admitted. The medical staff requested Guy's assistance.
"I said to myself I don't know anything, so I held his hand, and I talked to him," Guy states. "As I started talking to him, I noticed that he was responding and reassured him that he was not alone. I spent 12 hours watching over him, and it made me think about the psychological stuff that a patient must deal with while in the emergency department. When I finally returned home to the United States, I started gravitating toward nursing psychiatrics."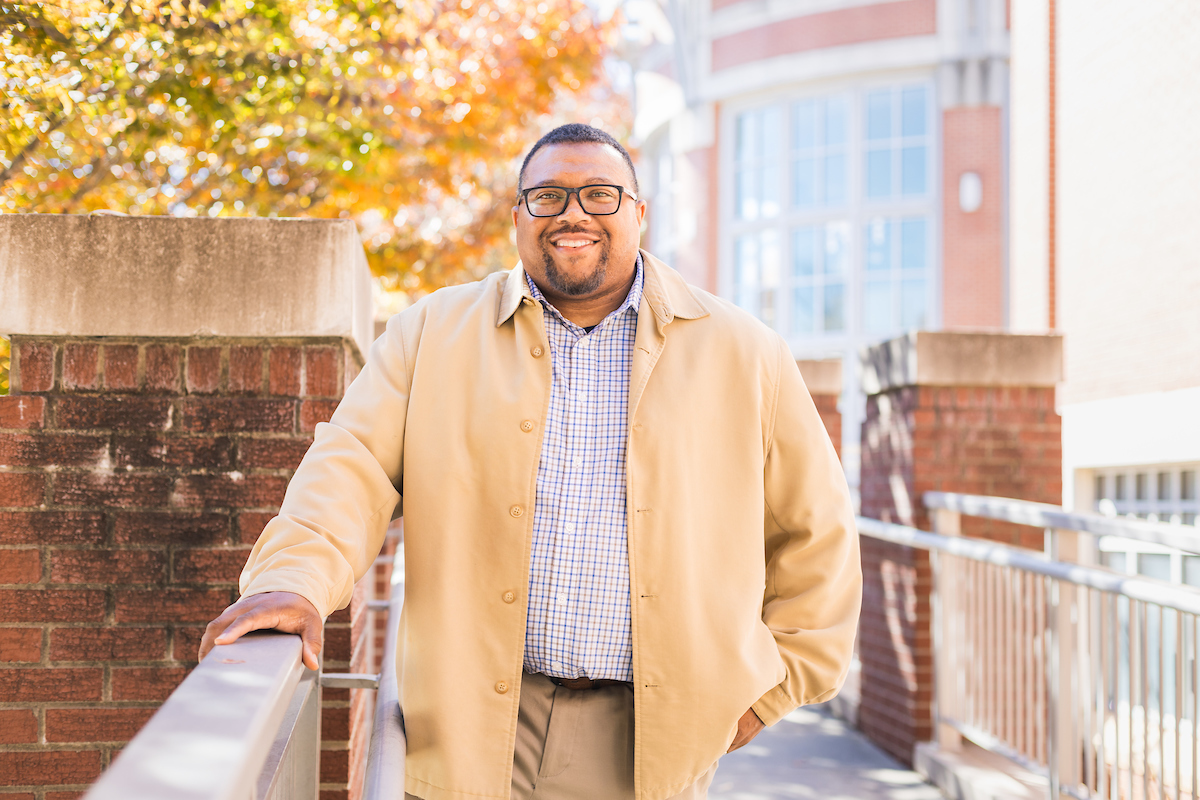 After Guy medically retired in 2006, he earned a degree in psychology from the University of North Carolina, Charlotte, and worked at Carolinas Medical Center-Northeast. Yet, he kept returning to that conversation about putting his passion into action.   
"That military experience has been my drive and fueling me to get into that part of the medical field where I can help patients who have some medical and psychological problems at the same time," Guy said.  
Guy embraces military-friendly support offered at university
Fast forward to 2021 at Lenoir-Rhyne. Guy says he's married with four children, one granddaughter and a nephew who calls him grandpa. While Guy is completing his studies, his wife, Sara, is working on her doctorate in nursing.
"I'm now a senior nursing student ready to graduate in May 2022, and it's been great," he said. "The nursing program at Lenoir-Rhyne is open and welcoming. It was like they had known me all my life when they first met me."   
Guy said many people in his life – a friend, a Lenoir-Rhyne alumna and his former boss – spoke so highly about LR that he was drawn to the nursing program and the military-friendly campus.
"I need to be somewhere where people get to know me, so when I leave from here, I talk as if it's a family," Guy said. "Even though I'm older than most people, I never felt out of place. Fellow students introduced themselves to me as if I was their equal and not as their senior. It was an overall great feeling. It reminded me that God finally put me where He wanted me to be."