---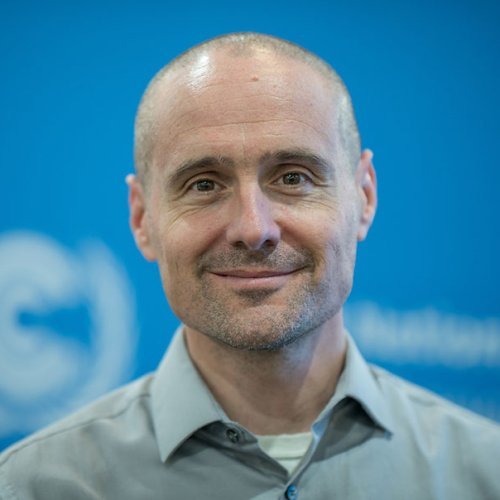 The Rev. Dr. Chad Rimmer has been announced as rector and dean of Lutheran Theological Southern Seminary of Lenoir-Rhyne University, located in Columbia, South Carolina. In this role, Rimmer will serve as the lead academic and church administrator for LTSS and work to further develop the seminary to an exemplary status within the Evangelical Lutheran Church of America. A graduate of the University of North Carolina at Chapel Hill, Rimmer will begin his duties on April 1.
"My vocation as a teaching theologian has led me and my family on a global, ecumenical path of theological education and formation with people of diverse contexts, in cultures, countries and bio-regions across the Lutheran communion," said Rimmer. "I am grateful to the entire LTSS community and Lenoir-Rhyne University for entrusting me with this call to faithfully serve our seminary in the region that first formed me."
Rimmer is currently Program Executive for Theology and Practice at the Lutheran World Federation Department for Theology, Mission and Justice in Geneva, Switzerland. His current position includes guest lecturing and teaching across the seven regions of the Lutheran World Federation Global Network for Theological Education and Formation. He is currently an adjunct lecturer at Pacific Lutheran Theological Seminary and at the United Lutheran Seminary and the author of many books and journal articles. He is also playing a key role in planning the Thirteenth Assembly of the Lutheran World Federation, which will take place in Krakow, Poland in September. The Assembly is the highest body of the global Lutheran Communion and meets every six to seven years.
"We are thrilled to welcome Chad to Lutheran Theological Southern Seminary," said Dr. Fred Whitt, president of Lenoir-Rhyne University. "Chad's local ties and his extensive experience with the Lutheran Church across the globe will help us as we work to build future church leaders at LTSS."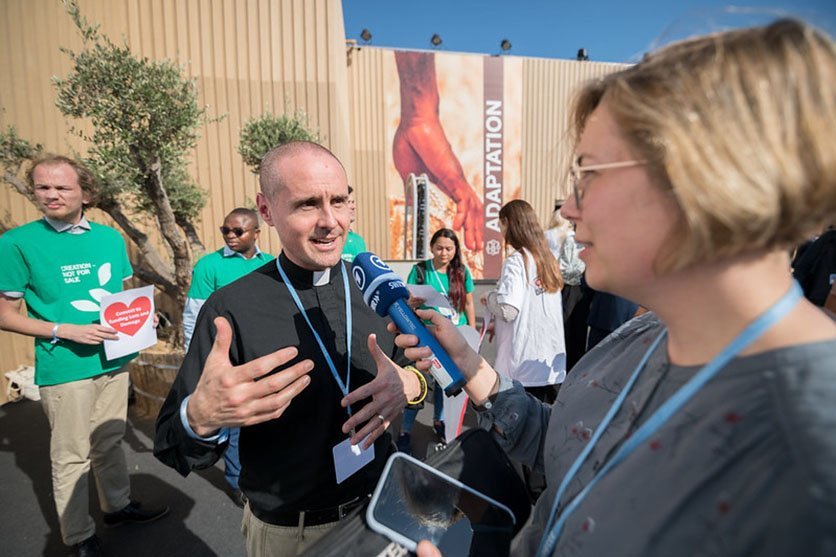 LTSS, which was founded in 1830 and merged with Lenoir-Rhyne in 2012, offers graduate degrees in Christian ministry, divinity, sacred theology, and theological studies. LTSS is one of seven ELCA seminaries in the United States, and the only ELCA seminary in the Southeast and boasts more than 1,600 living alumni.
In the last few years, LTSS has seen a number of enhancements. The seminary recently had a successful 10-year reaccreditation from the Association of Theological Schools Commission on Accrediting; built up the faculty with the addition of Dr. Justin Nickel, Frances and Baxter Weant Assistant Professor of Lutheran Studies, and the Rev. Kermit Moss, instructor of practical theology, Black church studies and culture; and produced its first seminary-specific strategic plan since the seminary's merger with LR in 2012. Recognizing the need for more flexible seminary education, the Master of Divinity program launched last fall a hybrid-online format and has attracted students from across the United States. In addition, alumni participation has increased 21 percent since 2019, underscoring the seminary community's confidence in the direction of LTSS.
"Equipping leaders to cultivate the gifts and tasks of the Church in public space today requires theological commitment, creativity and courage," said Rimmer. "As a seminary embedded in a Lutheran University, our faculty, staff, students and the wider LTSS community are well positioned to grow in our mission to teach, form and nurture faithful people for public ministry."
Rimmer has a doctorate in theological ethics from the University of Edinburgh Divinity School, a master of theology in theological ethics from the University of Edinburgh, a master of divinity from Lutheran Theological Seminary at Gettysburg and a bachelor of science in biology from the University of North Carolina at Chapel Hill. Rimmer is married to Natalie, an elementary educator, and has two sons. Paul Michael is a student at the American College Dublin, Ireland and Luke is a high school junior in the International Baccalaureate program at the Institut International de Lancy, Geneva, Switzerland.
"Chad is going to be an excellent addition to the seminary," said Jennifer Burris, Ph.D., vice president of academic affairs. "I look forward to partnering with him and our dedicated and talented faculty and staff to further the mission of LTSS and seminary education."
All photos by Albin Hillert, courtesy of Lutheran World Federation
Learn more about LTSS