Backpacking Bear
---
Alumna explores the world, documents its splendor
It all started with a bus.
Chrissy Elliott, a reserved, unassuming student-athlete who spurned larger higher-profile opportunities for a more intimate family setting at Lenoir-Rhyne, hopped on the bus with her teammates for a road game that took her out of the state and out of her comfort zone.
Twenty-five years, 55 countries, 47 states and five continents later, she hasn't stopped.
"I learned at Lenoir-Rhyne that, whatever you are interested in, go for it and do it well," said the 1996 alumna. "People say, 'Don't you want to slow down and rest?' No. I want to be involved in what I'm passionate about and make a difference. That's what I learned at LR."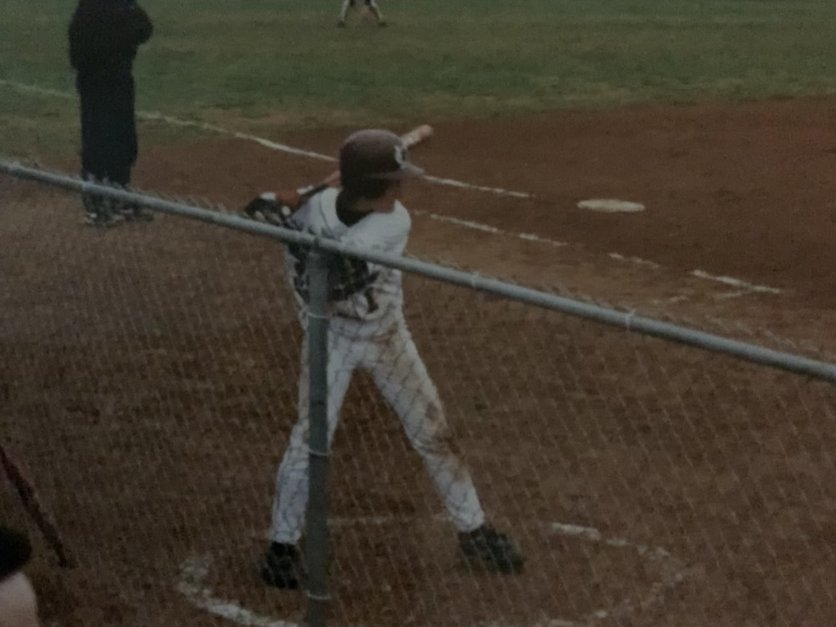 Four Sport Collegiate Athlete
---
Elliott joined LR to play basketball and softball – she picked up soccer and tennis along the way. She still ranks in the top 10 all-time in women's basketball for points, steals, assists and free throw percentage.
Becoming a Bear
A talented athlete, Elliott has the opportunity to play at multiple schools — including Elon University, which currently competes at the Division I level and is twice the size of Lenoir-Rhyne. However, she opted for fit over fanfare.
A standout volleyball, basketball and softball player in high school, Elliott chose LR to pursue the latter two in college. Along the way, she joined the Bears' women's soccer and tennis programs, becoming a rare four-sport collegiate athlete.
"Walking onto campus (at LR), it just felt like home," Elliott said.
Basketball and softball may have been passions of Elliott, but they were exceeded by her drive to meet and defeat challenges.
"When I went to LR, I was shy and unsure," she said. "But put me on the basketball court, and I was a different person. I was confident in my abilities to help the team. I was so involved in so many activities. Everyone asked me how I made time for everything. You make time for the things that are important to you."
She made time to be a resident advisor (RA), and when the women's soccer team needed bodies, she made time for that, too. So when tennis needed a hand — why not?
"I told them I might not be the best, but I'll work my tail off and never quit," Elliott said. "I thought I could contribute and make the team just a little better. It was a win-win. They needed people, and I got to stay in shape and travel."
The effort didn't go unnoticed.
"I remember one year at the SAC Spring Sports Festival, Chrissy was on both the softball team and the tennis team," said Michael McGee, dean of the College of Health Science, who was an athletic trainer at the time. "Luckily, the schedule allowed her a bit of flexibility to compete in both, but it was tight. I was at LR's first softball game of the tournament. As soon as the game ended, Chrissy jumped in our team van, and I drove her across town so she could change and compete in the tennis tournament. Then we rushed back to the softball venue for the second game. As an athletic trainer, I was concerned with the amount of activity for one day, but Chrissy was so dedicated and committed to both teams, she did not want to miss representing LR at either event."
Elliott still ranks in the top 10 all-time at Lenoir-Rhyne in terms of points (1,306) as one of 23 women's basketball players to ever score 1,000 points, steals (201), assists (322) and free throw percentage (82.3), earning second team all-conference honors in 1995-96.
In softball, she led the team with a .333 batting average, 30 hits, 23 runs and 10 stolen bases, earning all-conference honors in 1996 and third team academic All-American. In addition, she is one of only two LR players in history to be named the SAC Softball Scholar-Athlete of the Year.
After graduation, Elliott worked for two more years as a graduate assistant, helping coach the women's basketball team at LR.
"Chrissy is an amazing person with great internal motivation and a drive to succeed," said McGee.
Following LR, it was off to see the Wide World of Sports … at Disney.
Walt Disney World
In 1998, Elliott accepted a position with Disney and rose through the ranks to become the events area leader at the then Wide World of Sports Complex, now ESPN Wide World of Sports Complex, organizing sports camps, competitions, championship tournaments and more.
"My team hosted 180 national championship-caliber sporting events every year on the Disney property," she said. "It was a dream job."
She lived her dream for 15 years before answering a call to serve her community at her local YMCA, eventually leading three facilities in Brevard County, Florida.
"I've had two amazing careers," Elliott said. "I didn't realize it at the time, but as an RA in college, I got really into event planning and trying to make good experiences for everyone. It turns out I had a knack for it."
She worked there for seven years, traveling as she could, hoping and planning for the trip of a lifetime.
"I'm a person who, when I say I'm going to do something, I do it," she said.
I'm a person who, when I say I'm going to do something, I do it.
Off to See the World
With the COVID-19 pandemic keeping much of the country stuck at home and pushing small businesses and organizations to the brink, Elliott decided it was time to act.
"(My team) didn't know this, but I cut my position so they could continue to serve our amazing community," she said. "Traveling the world is my dream. I wanted to put it all out there, so I started a blog. I'm not married, and I don't have kids yet. So this is the number one thing I want to do with my life."
And it all came together.
Elliott owns a home in Titusville, Florida, near the Kennedy Space Center and NASA Shuttle Landing Facility. She rented out her house to a NASA engineer who was retiring and needed a place to stay. Then, she bought a one-way airline ticket to Denver, and on Sept. 10, 2020, off she went.
Originally, Elliott had intended to travel extensively throughout Europe — she said an elaborate trip via train through Europe is on her bucket list — however, the pandemic was still hindering travel through some borders, so she opted to explore the United States.
"I ended up using Las Vegas as my hub," she said. "Flights out of there are pretty cheap. Both of my brothers live in California, so I spent a few weeks with their beautiful families. Then, I flew up to Seattle to visit a former colleague and flew back to Vegas to see all the western national parks."
Elliott's dad accompanied her on the first 11 days of the trip, and numerous friends and colleagues joined her throughout the seven-week loop backpacking through Utah, Arizona and New Mexico. They backpacked the Grand Canyon from rim to rim.
After a quick trip home, she visited LR, spent a week with college friends who still live in the Hickory area and visited the Florida Keys before taking off for three weeks in Hawaii.
"The initial plan was to island-hop," she continued. "But with restrictions changing daily, I opted to explore every inch of the big island through daily hikes, scuba diving with manta rays and snorkeling. Then I flew to San Francisco for a spontaneous week and a half. Now I travel pretty light. I take a small day bag and a normal bookbag using vacuum bags to squeeze in everything. I had no clothes for cold weather. So I picked up a few things from Walmart and winged it for a week and a half in northern California."
She visited Mackinac Island in Michigan — where automobiles aren't allowed and all travel is done by horse, bicycle or walking — and voyaged to Acadia National Park in Maine arriving by car at 2 a.m. and catching a few hours of sleep before sunrise to hike Cadillac Mountain, which experiences the first rays of sunlight in the United States roughly six months out of the year.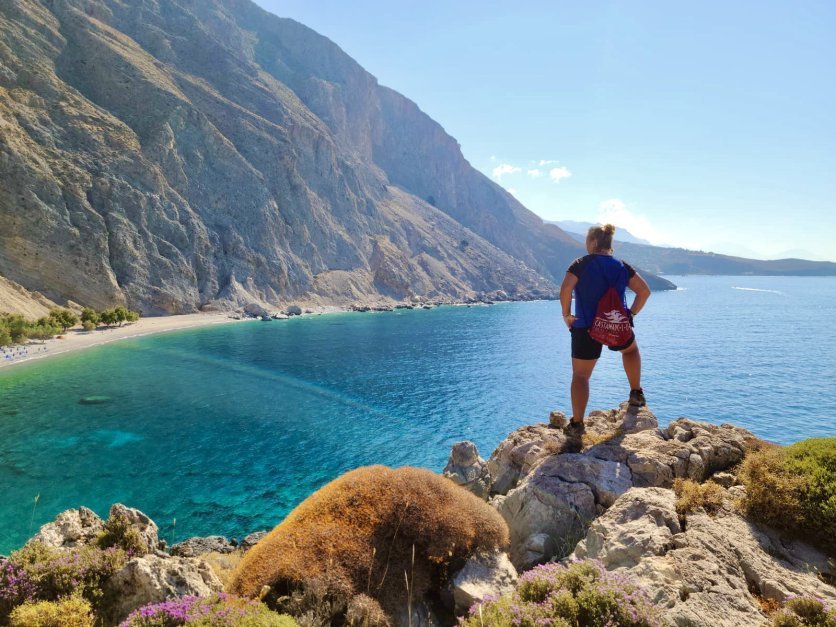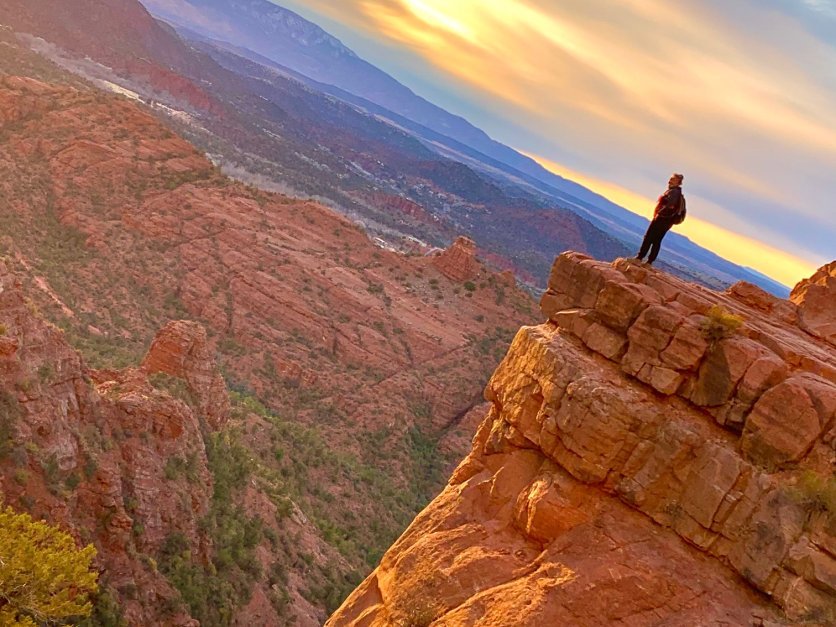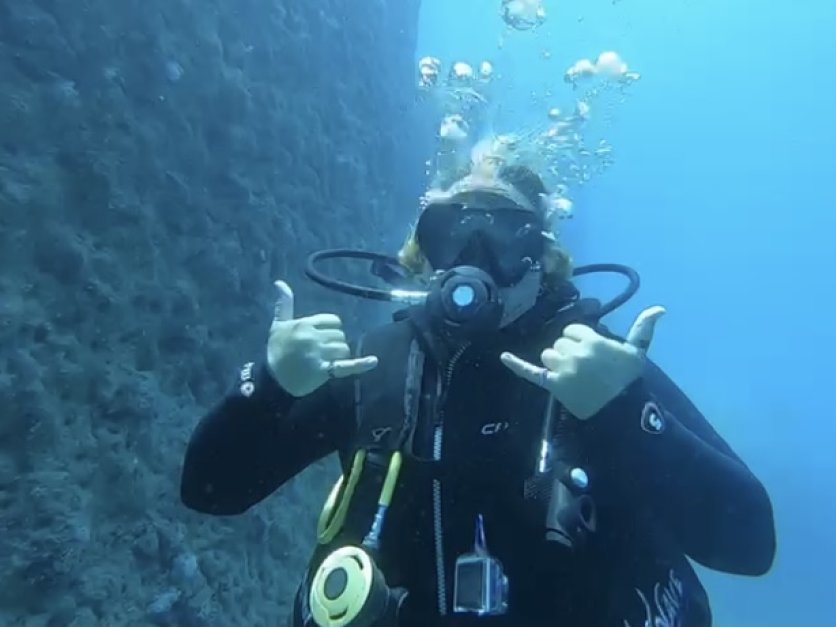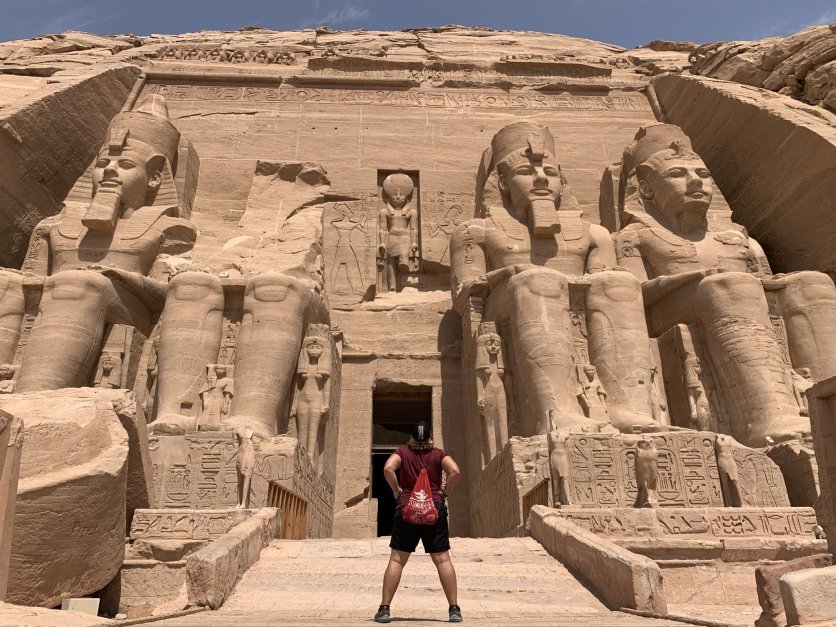 Traveling Abroad
---
Elliott spent seven weeks backpacking through the Southwest, backpacked the Grand Canyon from rim to rim, went diving in the Red Sea, saw the great pyramids in Egypt and the acropolis in Greece.
"There are the moments where tears would come to my eyes because I realized this trip was really happening," she said. "I had at least one of those moments every week. It wasn't easy, but, in my opinion, it also wasn't hard. I would recommend it to anyone. There are so many moments that are so vivid in my memory; I wish I could do it all again."
A quick trip back to Orlando followed by a $60 roundtrip flight back out to California ended the domestic part of her trip. Then, as borders opened up, Elliott turned her sights across the pond for one last leg of the journey.
The pre-COVID plan was to do an entirely international trip with stops throughout the Pacific at New Zealand, Australia and Indonesia before touring Europe. Toward the end of her revised domestic trip, borders began to open and Elliott decided to end her travels with a bang.
"I planned all of the U.S. legs myself, and I enjoyed that," Elliott recalled. "But I decided to utilize a travel group and finish my trip by visiting Egypt, Turkey and Greece. With international borders, currency changes and finding things to do, I didn't want to worry about that. They picked me up at the airport, and from there, I was just an adventurer."
Elliott saw the pyramids and went scuba diving in the Red Sea, which the Bible says Moses parted when leading the Israelites out of Egypt. She took a hot-air balloon ride in Cappadocia, Turkey and saw the Acropolis of Athens.
"I purposefully scheduled a 15-hour layover so I could have the morning to hike the Acropolis, and I had it almost to myself. There were only 10 other people there. Four of us took a spontaneous sea ferry to Santorini, and it was one of the best sunsets I've seen in my entire life."
It was the grand finale of a trip that spanned 10 months, four countries, three continents and large swaths of the continental United States, bringing her current total to 47 of 50 states, 55 countries, five continents, 42 national parks and 88 national monuments, memorials or historic sites.
Elliott arrived back in Orlando on July 30, 2021, and wasted no time getting back into a routine, starting her own business and accepting a contract position with Florida Citrus Sports organizing the buildout of the 2021 Pop Warner Super Bowl. She's also the lead venue manager for swimming at the 2021 Warrior Games and the 2022 Special Olympics USA Games.
"[Florida Citrus Sports] was one of my clients at Disney and were moving to a new location," she said. "They remembered me and asked if I could come on board and help make this a special event for the athletes."
Fortunately for those athletes, making special memories happens to be Elliott's forte. So while she works at organizing the championship for future generations of football stars, she's also keeping an eye out for her next adventure.
Elliott returned to LR for Homecoming to celebrate her 25th reunion with her graduating class.
"I have a few weekend trips planned, but, right now, a routine is critical to getting back to reality," she said. "I'm escaping to the mountains in north Georgia for our annual LR girls getaway. I'm going to Philadelphia to meet some clients, and I have a trip planned to Durham to see my college teammate's son, who plays football for Duke. But the big ones are going to have to wait a little bit."
Those big trips include hiking through Norway, taking a train through Europe and visiting Antarctica in a few years for her 50th birthday.
"My journey has been my passion," she said. "I feel like I have a voice that can push traditional boundaries. By telling my story, I can be a positive influence. After summiting Mount Kilimanjaro and Everest base camp, I truly believe anything is possible. Hopefully, that way, people can say, 'She did it, and so can I.'"
Learn more about Elliott's travels on her Fearless Adventures blog