Teaching, M.A.
---
Educators are change-makers, and highly qualified educators are needed in every locality. A degree in teaching will provide you the opportunity to foster the love of learning, mentor youth and contribute to your community.
The 21st-century classroom demands inspiring and innovative teachers, like you, who are passionate about helping students learn. We offer engaging and rigorous 12-month or 18-month program tracks and a learning experience that will prepare you to enrich the lives of students.
For a non-teaching professional, this program can help you earn a certified teaching license and master's degree in as little as 12 months, or, if you are a teacher, it can help take your skills to the next level earning A-level certification in English, math, physical education, music, science and social studies.
Request Information
Take the next step toward completing your Master of Arts degree in Teaching.
Get Started
Take the next step toward completing your Master of Arts degree in Teaching.
This is not one of those programs where you are completing "modules." Our program is comprised of live, interactive classes. You work in groups and pairs as well as share your work as you would do in a regular classroom.
Classes are small so that you can build important relationships with your professors and get the kind of personalized education that Lenoir-Rhyne University encourages.
Full-time faculty mentors are located on both LR's Hickory and Asheville campuses, providing students greater face-to-face access when needed. Any practicum experiences, including student teaching requirements, can be completed close to home at your convenience.
Alumni Spotlight: Joshua Carter
---
"The biggest draw for me for this program is being able to work full-time and complete an entire master's degree in 18 months. It makes me more marketable in the workforce and allowed me to get my teaching license."
Attend a Virtual Information Session
---
Join us for a virtual information session to learn more about the admission process, financial aid, the teaching program and outcomes. Talk with program coordinator Stephanie Thomas, Ph.D., along with enrollment counselor Jan Wolff. This is a great opportunity to have your questions answered about our program.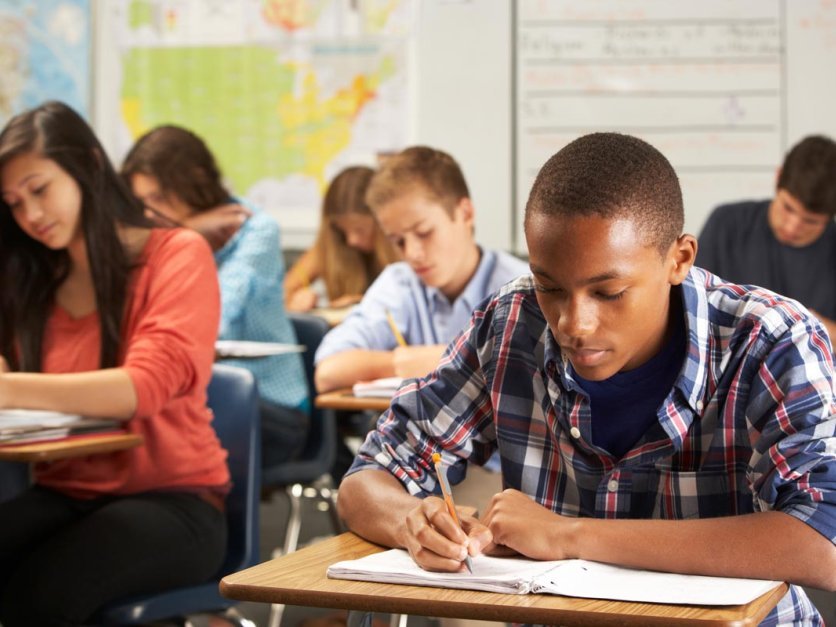 Designed for the Working Adult in Mind
---
As a fully online, non-cohort program, you can start any semester and complete the curriculum at your own pace—full-time or part-time.
Rated Among the Best in the U.S.
---
The teaching programs at LR are among the best in the nation, according to the National Council on Teacher Quality, in terms of clinical service requirements and in reading instruction.
Professors in the Master of Arts in Teaching program have many years of experience as teachers and administrators, which results in instruction that is targeted and based on the needs of today's classroom. With the hands-on, practical and best practice tools that you will learn to utilize in the program, you will be equipped to make the most of your opportunities to inspire and instruct students.
MAT graduates have a distinctive advantage in hiring for teachers because you will have produced graduate work specifically in the craft of teaching and very likely have additional content preparation in your chosen areas of undergraduate study.
Accelerated Master's Degrees Program
---
Complete your master's and bachelor's degrees at the same time and save money in the process.
The Lenoir-Rhyne Accelerated Master's Degrees program is designed for academically talented students to complete the requirements for both bachelor's and master's degrees at an accelerated pace, saving you time and money.
View Accelerated Master's Degrees
Accreditation
---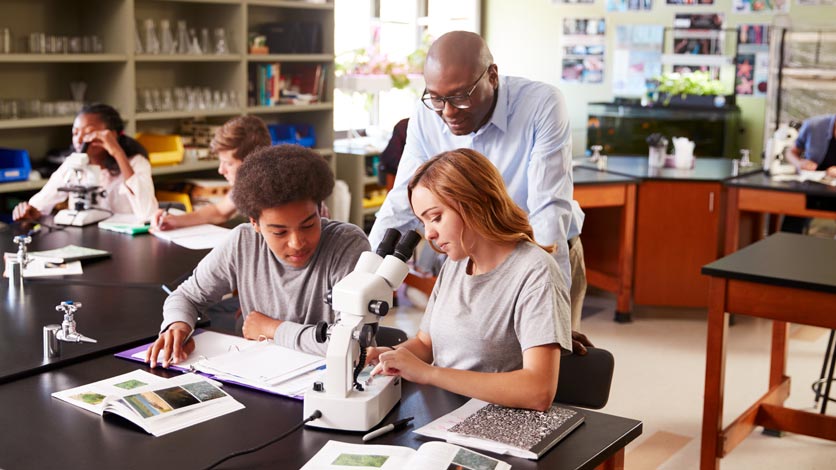 Lenoir-Rhyne University is a member in good standing of the Association for Advancing Quality in Educator Preparation (AAQEP). Lenoir-Rhyne University is working toward accreditation of its educator preparation programs under the AAQEP standards with an anticipated Quality Assurance Review in Fall 2022.
Financial Aid & Costs
---
A top-quality graduate education is both accessible and affordable at Lenoir-Rhyne. Among comparable universities, we're one of the more affordable options. With our array of loans and financial aid options, you can make this exceptional value even better.
The Forgivable Education Loans for Service program offered through the College Foundation of North Carolina offers students in graduate programs up to $5,000 per semester in forgivable loans as long as you remain in the classroom. Application opens January 4 and is due by March 1.
View Financial Aid & Costs
Degree Requirements
Lenoir-Rhyne University's online Master's of Art in Teaching (MAT) program provides students the opportunity to earn both a graduate degree and, for students who have earned a non-education undergraduate degree, an opportunity to be licensed as a secondary teacher or certain K-12 teacher licensure areas.  Students gain the skills, training and secondary certification they need to be highly qualified English, math, social studies and science teachers. Students gain a K-12 certification in physical education and music.
The MAT program emphasizes applying theory to best practice.  As a non-cohort program, students can complete the curriculum at their own pace-full time or part-time.  Students are in the classroom observing and working with teachers and administrators, and the program culminates with a semester of full-time student teaching.  This can be completed in the fall or the spring as well as a capstone seminar in which students begin the transition to their own classrooms.  Students must be successful on the Praxis II and edTPA in order to graduate from the program. 
The MAT Program at Lenoir-Rhyne is a fully online program that helps our students in their work/life balance, as 90% of them work full-time while in the program.  It also means that students can complete the program in as little as 12 months
In addition to successfully completing the MAT program of study, candidates must achieve passing scores on the appropriate Praxis II test(s) for their licensure area in order to be eligible for the NC Standard Professional I teaching license.
| | | | | |
| --- | --- | --- | --- | --- |
| Grade Level | Discipline | Test Information | Test Code | Qualifying Score |
| Secondary | Science | General Science: Content Knowledge (5435) | Test #5435 | Passing Score: 151 |
| Secondary | English | English Language Arts: Content Knowledge (5038) | Test #: 5038 | Passing Score:167 |
| Secondary | Social Studies | Social Studies: Content Knowledge (5081) | Test #:5081 | Passing Score: 158 |
| Secondary | Mathematics | Mathematics: Content Knowledge (5161) Calculator Use | Test #:5161 | Passing Score: 160 |
| Middle Grades | English | Middle School English Language Arts (5047) | Test #:5047 | Passing Score: 164 |
| Middle Grades | Mathematics | Middle School Mathematics (5169) Calculator Use | Test #:5169 | Passing Score: 165 |
| Middle Grades | Science | Middle School Science (5440) | Test #: 5440 | Passing Score: 150 |
| Middle Grades | Social Studies | Middle School Social Studies (5089) | Test #: 5089 | Passing Score: 149 |
| K-12 | Music | Music: Content and Instruction (5114) | Test #:5114 | Passing Score: 162 |
| K-12 | Physical Education | Health and Physical Education: Content Knowledge (5857) | Test #: 5857 | Passing Score: 160 |
NOTE: All MAT students must pass the edTPA performance assessment for their respective discipline in order to gain eligibility for NC teacher licensure.
Program Admission Requirements
Visit Graduate Admission for the most current Program Admission Requirements.
Master Requirements

Track Offerings:

12 Month Track

12 Month Track (Only Summer Enrollment): Requires 16-week full-time internships both fall and spring semester.

18 Month Track

18 Month Track (Fall or Spring Enrollment): Requires two semester part-time field experiences (30 hours each semester) and a full-time, 16-week internship the final semester.
Teacher Education Preparation Report
---
Learn more about our teacher education preparation report (Title II).
Title II Report