---
Many communities have arts festivals or even more specifically literary festivals, but very few have literary arts series.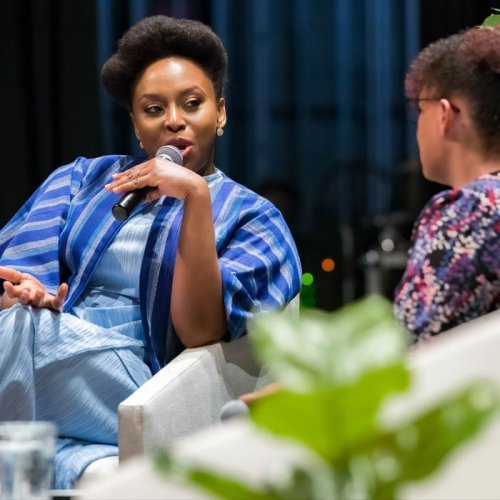 Join us in celebrating 35 years of the Visiting Writers Series.
Since 1988, Lenoir-Rhyne University's Visiting Writers Series (VWS) has provided outstanding literary arts programming that is free and open to the public.
Every year, VWS invites authors to tell the stories behind their own works in a relaxed environment before university and community audiences. We believe the beauty and power of words help us make sense of the world.
The Visiting Writers Series works to build a community of readers because we believe that a community that reads is a more creative, open and tolerant community. The series is particularly committed to collaborating with local and regional arts and civic organizations as well as non-profits that serve our diverse communities.
We need to be reminded, by reading and hearing a variety of accents and stories, that our African-American, Latino and Asian neighbors among others are members of cultures with rich artistic traditions and important experiences to share.