When tourism, education and service collide
---
The first thing Harrison Hickman '24 did when he returned from his first trip to Tanzania in 2019 was download an app to help him begin learning Swahili.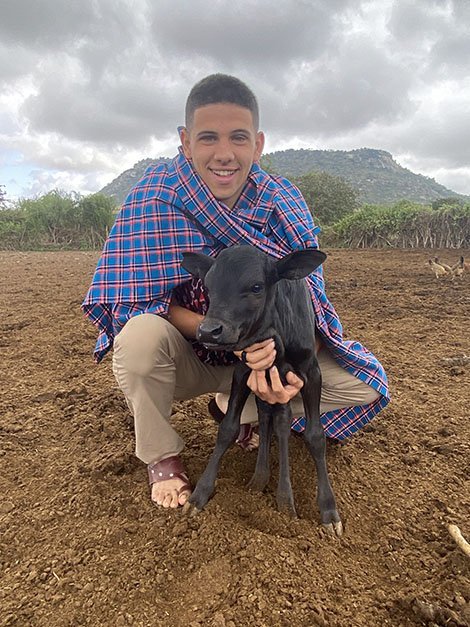 "I went with a church group and I fell in love immediately — the people, the culture, the way of life is just spectacular. They take time for people, for community, and treat every person and every experience with value," said Hickman. "When I came back, I just knew this was where I wanted to live, work and serve, so I had to learn the language. Within four or five months I was fluent enough to send voice notes and messages to the friends I'd met there."
Although Hickman wasn't able to return to Tanzania in 2020, he did arrive at Lenoir-Rhyne to begin his undergraduate degree in international business. He credits many factors in his decision to attend LR — his parents are both alumni, he was offered a spot on the cross-country team, and he earned both academic and athletic scholarships — but one feature stood out above the rest.
"I liked the international focus here," said Hickman. "I see tons of international students every day, and I see a globalized approach in the curriculum and the teaching. No country in the world is isolated, and many countries blend multiple cultures and values — the U.S. especially. It's so valuable to account for all those cultures in all types of education."
Hickman returned to Tanzania in 2021 and 2022 under the mentorship of a Lutheran pastor working in the area, building wells in Masai villages and working in community outreach.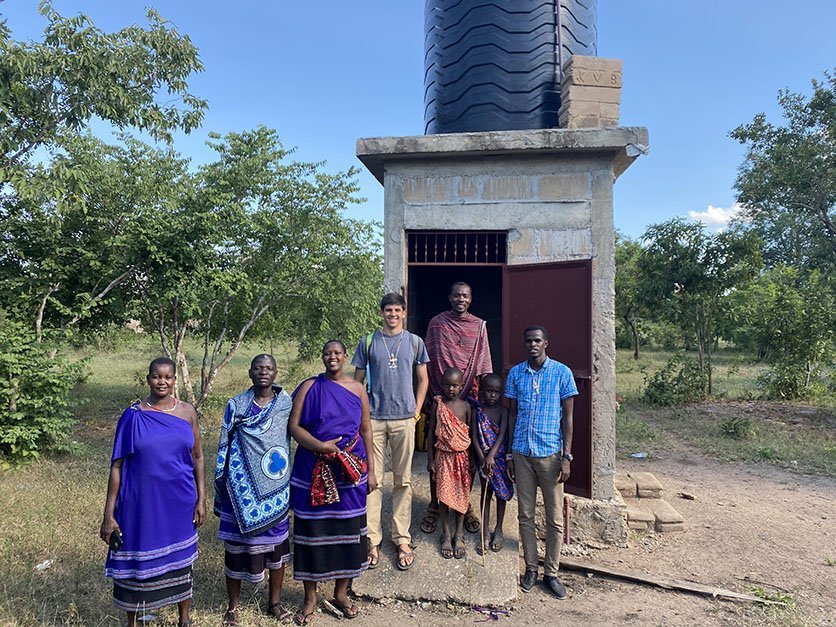 "He showed me what serving is like, and how we can facilitate a lot of progress and build cool projects, but in a sustainable way that respects the culture and community," said Hickman. "In the history of Africa, a lot of bad things have begun with good intentions, so we were approaching service in a way that learns from those mistakes and offers something of value to the communities we're working with."
While those two summers of service were formative for Hickman, he decided he wanted a more business-focused approach and partnership with communities in Tanzania. In his own town of Winston-Salem, North Carolina, he met the founder of True to Tanzania, Christian Kamm. 
"They're based in Winston-Salem and headquartered in Moshi, Tanzania, at the foot of Kilimanjaro. The founder is from Moshi originally, but he came to the U.S. for university. He stayed and raised his family here, but he also went back to work in the safari business," Hickman explained. "That led to my internship with his company in summer 2023."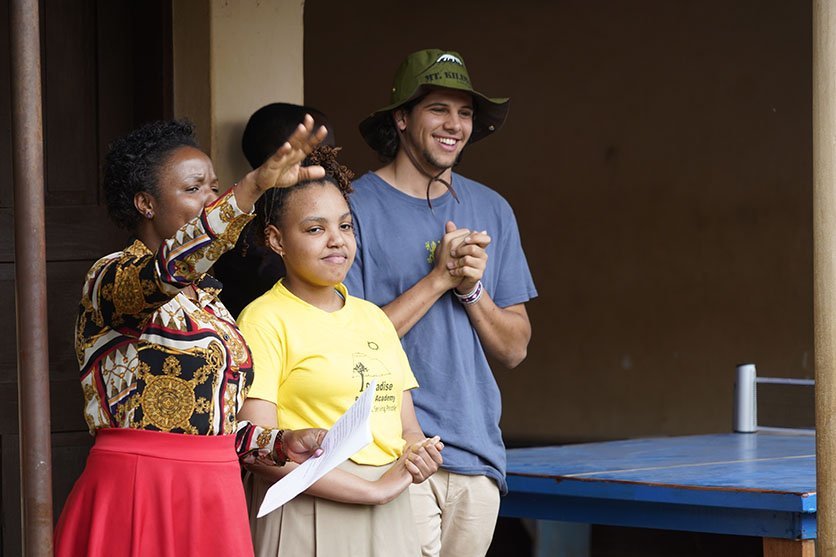 True to Tanzania is a non-profit that trains local guides to lead safaris and Kilimanjaro expeditions that are both environmentally responsible and culturally sensitive while giving participants an authentic experience of life in Tanzania. The company also supports educational programs and other projects designed to build the local economy by making the most of the talents and skills present in the community.
"I worked on updating the website and getting the marketing strategy up to speed after the slowdown during COVID," said Hickman. "I also helped out with guests, accompanying safaris and translating when needed. It was challenging but also wonderful."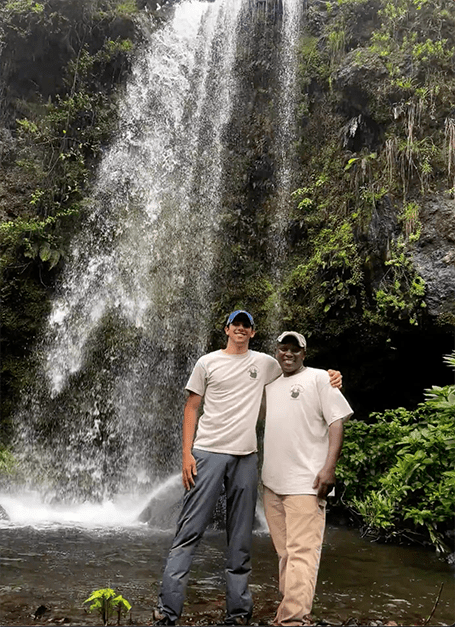 In the short term, Hickman plans to return and continue his work with True to Tanzania during the 2023-24 winter holiday break – a trip made possible with funding from the Shuford Center for International Education at LR. In the long term, he hopes to continue working in tourism and splitting his time between Tanzania and the U.S.
"I want to explore ways to merge tourism and community development on a large scale," Hickman shared. "Tourism brings so much revenue to Tanzania, and it's needed. I think tourism firms can have a bigger and better impact on local development by investing in people and communities. That's where I want to be."