---
The Visiting Writers Series returns for its 34th season and will host a variety of authors, poets, editors and more on campus this academic year.
The Visiting Writers Series, established in 1988, features readings and presentations by authors who have distinguished themselves in literature and often meet with students to discuss the stories behind their works. The series' mission remains the promotion of literary experiences with contemporary writers meant to engage and educate young people at LR. All events, which take place on the LR campus in Hickory unless otherwise noted, are free, and the public is welcome to attend.
The Campus Read: Michael Eric Dyson
Thursday, September 15, 2022, 7 p.m., P.E. Monroe Auditorium
Co-sponsored by the Office of Diversity, Equity and Inclusion and the Visiting Writers Series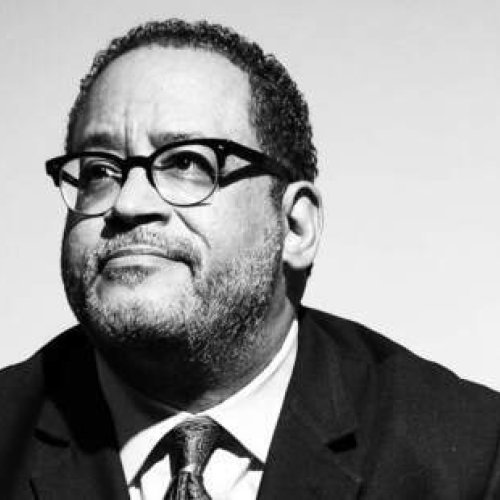 Michael Eric Dyson's rise from humble roots in Detroit to his present perch as a world class intellectual, noted author of 21 books, prominent leader and national media fixture testify to his extraordinary talent. He is the Centennial Chair at Vanderbilt University and serves as University Distinguished Professor of African American and Diaspora Studies in the College of Arts and Science and University Distinguished Professor of Ethics and Society in the Divinity School. He is also a contributing opinion writer for "The New York Times," a contributing editor of "The New Republic" and of ESPN's "The Undefeated" website.
Dyson's influence has spread far beyond the academy in his roles of renowned orator, highly sought-after lecturer and ordained Baptist minister. For the last quarter of a century, Dyson has also enlivened public debate across the media landscape on every major television and radio show in the country, including "The Late Show with Stephen Colbert," "Real Time with Bill Maher," "The Today Show" and NPR's "All Things Considered" and "Talk of the Nation." His pioneering scholarship has had a profound effect on American ideas.
He is one of America's premier public intellectuals and the author of numerous "New York Times" bestsellers, including "Tears We Cannot Stop," "What Truth Sounds Like" and "Long Time Coming." A winner of the 2018 nonfiction Southern Book Prize, Dyson is also a recipient of two NAACP Image Awards and the 2020 Langston Hughes Festival Medallion. Former president Barack Obama has noted: "Everybody who speaks after Michael Eric Dyson pales in comparison."
Footcandle Film Festival Screenwriter Awards: Glenn Lissner and Peter Hardy
Thursday, September 22, 2022, 7 p.m., Belk Centrum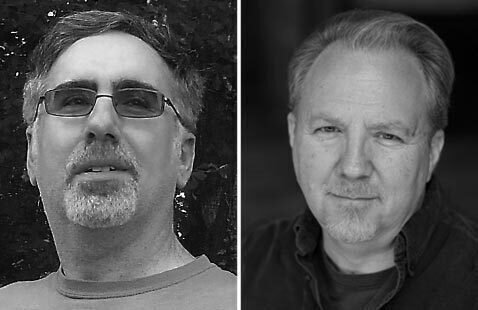 The 2022 Footcandle Film Festival will screen films during the festival weekend. There will be 10 feature-length films and between 15-25 short films, all in a competitive field and eligible for awards determined by both judges and the audience.
The first and second place winners of the screenwriting contest, Glenn Lissner and Peter Hardy, will read from their work and discuss their creative processes during this event at Lenoir-Rhyne.
Glenn Lissner
Born in Hollywood, Florida, Glenn Lissner was adopted and spent the first years of his life growing up in Manhattan. His father's employment moved the family to North Carolina, where Lissner has spent much of his life. Lissner started doing stand-up comedy in graduate school at the University of North Carolina at Chapel Hill. He performed off and on for 10 years, including a stint living and performing in Los Angeles. He then transitioned from stand-up to screenplay writing. Although a fan of most film genres, he focuses much of his writing on dramedy or horror. In addition to writing, Lissner is a clinical social worker living in North Carolina with his "wife-like unit" and two rescue mutts.
Peter Hardy
Peter Hardy has been living in Atlanta, Georgia, since 1986, working as a director, actor and playwright. He is the founding artistic director of the Essential Theatre, a company dedicated to the work of Georgia playwrights.  In the summers from 1990 through 2005, he was artistic director of the outdoor drama "Unto These Hills" in Cherokee, North Carolina. He's had more than 30 productions of his plays done around the country, and has won awards from the Festival of Southern Theatre and the New Southern Theatre Festival. His play "Mysterious Connections" was chosen for the National Playwrights Conference at the Eugene O'Neill Theater Center, and earlier this year, "The Other Part of the Picture" was chosen for the Lanford Wilson New American Play Festival in Missouri. His screenplays "Nocturnal," "Sight Specific," "Calling Card," "Beholder," "Sleeps Like the Dead" and "Veil" have won awards from film festivals around the world.
Kari Gunter-Seymour
Thursday, September 29, 2022, 7 p.m., Belk Centrum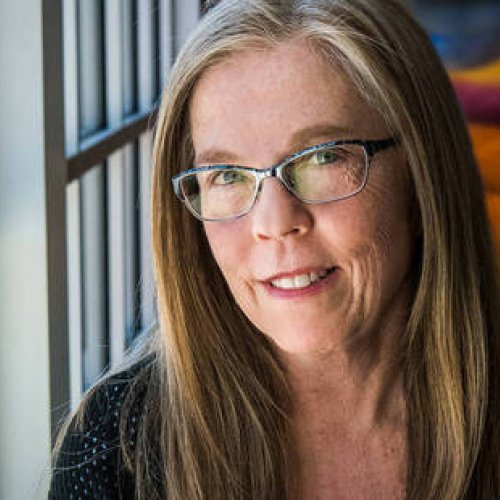 As the Poet Laureate of Ohio, Kari Gunter-Seymour's work is firmly and unapologetically attached to her home soil, and is an examination of the long-lasting effects of stereotype and false narratives surrounding Appalachians.
Her poetry collections include "Alone in the House of My Heart" (Ohio University Swallow Press, 2022), "A Place So Deep Inside America It Can't Be Seen" (Sheila Na Gig Editions, 2020), winner of the 2020 Ohio Poet of the Year Award, and the chapbook "Serving" (Crisis Chronicles Press, 2018). Her work has been featured in "Verse Daily," "Cultural Daily," "World Literature Today" and "The New York Times." A ninth generation Appalachian, she is the editor of "I Thought I Heard a Cardinal Sing: Ohio's Appalachian Voices," funded by the Academy of American Poets and the Andrew W. Mellon Foundation and the Women of Appalachia Project's anthology series, "Women Speak."
Gunter-Seymour holds a BFA in graphic design and an M.A. in commercial photography and is a retired instructor in the E.W. Scripps School of Journalism at Ohio University. She is the founder, curator and host of "Spoken & Heard," a seasonal performance series featuring poets, writers and musicians from across the country; an artist in residence at the Wexner Center for the Arts and a 2021-22 Pillar of Prosperity Fellow for the Foundation for Appalachian Ohio.
Brenda Peynado
Thursday, October 13, 2022, 7 p.m., Belk Centrum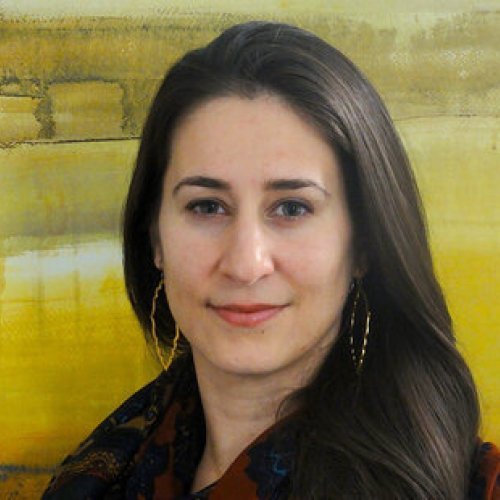 Brenda Peynado is a Dominican American writer of fiction, nonfiction and screenplays. Her writing often centers around Latina girlhood, class, race and commodity culture through literary realism, magical realism and near-future science fiction.
Her short story collection, "The Rock Eaters," was listed as one of NPR.org and the New York Public Libraries best books of 2021. More than 40 short stories appear in journals such as Tor.com, "The Georgia Review," "The Sun," "Threepenny Review," "Epoch," "Kenyon Review," "Pleiades," "Prairie Schooner" and elsewhere. Her stories have won a Nelson Algren Award from the "Chicago Tribune," an O. Henry Prize, a Pushcart Prize; inclusion in "The Best American Science Fiction and Fantasy," "Best Small Fiction" and "Best Microfiction" anthologies, two Vermont Studio Center Fellowships and other awards.
After a B.A. in Computer Science from Wellesley College, she worked as an IT auditor for IBM. She graduated with an MFA in fiction from Florida State University, where she held a Kingsbury Fellowship and was fiction editor of "The Southeast Review." In 2014, she received a Fulbright Fellowship to the Dominican Republic to write a novel about the 1965 Guerra de Abril. She received her Ph.D. in fiction from the University of Cincinnati, where she taught screenwriting, fiction and science fiction and fantasy writing. Currently, she teaches fiction at the University of Houston.
Mariko Tamaki
Thursday, October 27, 2022, 7 p.m., Belk Centrum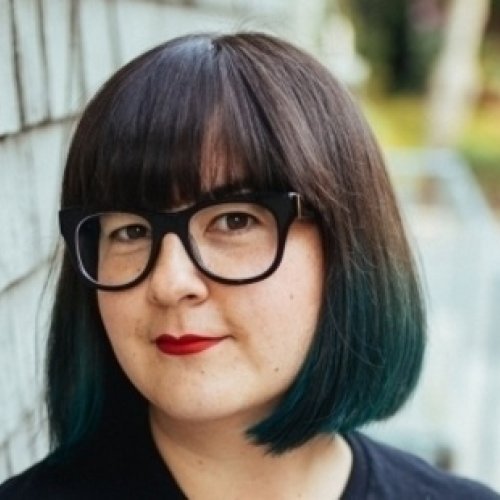 Mariko Tamaki is the author of the young adult novel "Saving Montgomery Sole" and the co-creator of award-winning comics "This One Summer and Skim" (with Jillian Tamaki) and "Emiko Superstar" (Steve Rolston).
In 2015, "This One Summer" received Printz and Caldecott Honors, the Eisner for Best Graphic Album–New, Canada's Governor General's award and four-starred reviews. Her 2019 "Laura Dean Keeps Breaking Up With Me" is the recipient of five-starred reviews, including Kirkus and Horn Book and was named a Printz Honor Book and as the "Best Children's or Young Adult Book" at the Harvey Awards as well as receiving the 2020 Walter Dean Myers Award.
Tamaki maintains a solid fascination with the complex process by which teenagers become, or try to become, grown-ups. She has also written for BOOM! Studios, Marvel and DC Comics, working with She-Hulk and Supergirl. Mariko Tamaki began her career as a playwright and performance artist in Toronto, Ontario, working with fat activists Pretty, Porky and Pissed Off and performing and writing plays for Buddies in Bad Times Theater, a world leader in developing queer voices for the stage.
Her first film, "Happy 16th Birthday, Kevin," premiered at the Inside Out Festival in 2013. In addition to her literary work, Tamaki holds a Master's in Women's Studies and worked for two years on a doctorate in linguistic anthropology. Her academic research focused on accents used in drag cabaret performances. Her research inspired an ongoing obsession with the way people talk.
Tracy K. Smith
Thursday, February 2, 2023, 7 p.m., Grace Chapel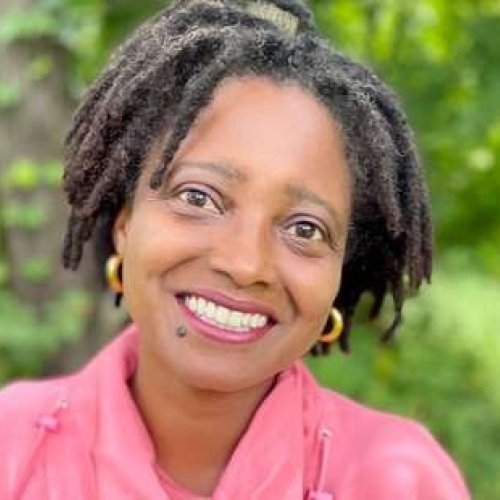 Tracy K. Smith is the author of four books of poetry: "The Body's Question" (2003), which won the Cave Canem prize for the best first book by an African-American poet; "Duende" (2007), winner of the James Laughlin Award and the Essense Literary Award; "Life on Mars" (2011), winner of the Pulitzer Prize for Poetry; and "Wade in the Water" (2018). In 2014 she was awarded the Academy of American Poets fellowship. She has also written a memoir, "Ordinary Light" (2015), which was a finalist for the National Book Award in nonfiction. In June 2017, Smith was named U.S. poet laureate.
Her 2012 Pulitzer Prize in Poetry for the book of poems, "Life on Mars," draws upon the genre of science fiction in considering who we humans are and what the vast universe holds for us. In poems of political urgency, tenderness, elegy and wit, Smith conjures version upon version of the future, imagines the afterlife and contemplates life here on earth in our institutions, cities, houses and hearts. "Life on Mars" was a "New York Times" Notable Book, a "New York Times" Book Review Editors' Choice and a "New Yorker," "Library Journal" and "Publishers Weekly" Best Book of the Year.
She wrote the libretto for an opera titled "Castor and Patience." Rooted in a conflict over historically black-owned land, the work is a collaboration with composer Gregory Spears. Originally set to premiere in July 2020 with the Cincinnati Opera, the work was postponed to the 2022 Summer Festival. Smith teaches at Harvard University, where she is a professor of English and of African and African American Studies and the Susan S. and Kenneth L. Wallach Professor at the Harvard Radcliffe Institute.
Howard Bryant
Thursday, February 16, 2023, 7 p.m., P.E. Monroe Auditorium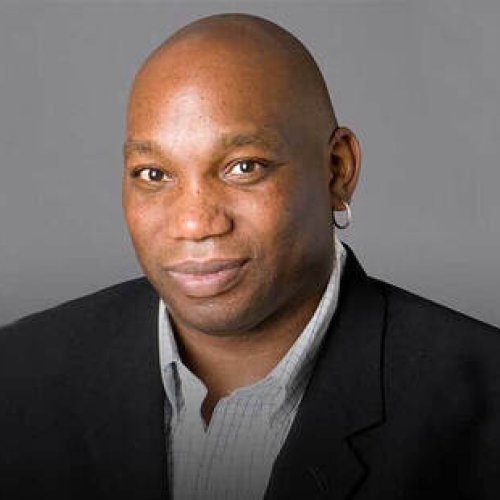 Howard Bryant is a prolific baseball writer on a variety of topics affecting the game. His most celebrated works include "Full Dissidence: Notes From an Uneven Playing Field," "The Heritage: Black Athletes," "The Last Hero: A Life of Henry Aaron," "Juicing the Game: Drugs, Power, and the Fight for the Soul of Major League Baseball" and "Shut Out: A Story of Race and Baseball in Boston."
He is a two-time Casey Award winner ("Shut Out," 2003, "The Last Hero," 2011) for best baseball book of the year and a 2003 finalist for the Society for American Baseball Research Seymour Medal. "The Heritage" was the recipient of the 2019 Nonfiction Award from the American Library Association's Black Caucus and the Harry Shaw and Katrina Hazard Donald Award for Outstanding Work in African American Studies awarded by the Popular Culture Association.
He has been senior writer for ESPN since 2007 and has served as the sports correspondent for NPR's "Weekend Edition Saturday" since 2006. In 2017, he served as the guest editor for the "Best American Sports Writing" anthology.
Previously, Bryant worked at "The Washington Post," "Boston Herald," "The Record" (Hackensack, N.J.), "The Mercury News" and the "Oakland Tribune."
He has won numerous awards, was a finalist for the National Magazine Award in 2016 and 2018, both for commentary, and earned the 2016 Salute to Excellence Award from the National Association of Black Journalists. In addition, Bryant has appeared in several documentaries, including "Baseball: The Tenth Inning and Jackie Robinson," directed by Ken Burns, and "Major League Legends: Hank Aaron," produced by the Smithsonian and Major League Baseball.
The Little Read: Naomi Shihab Nye
Saturday, April 22, 2023, Time TBD, P.E. Monroe Auditorium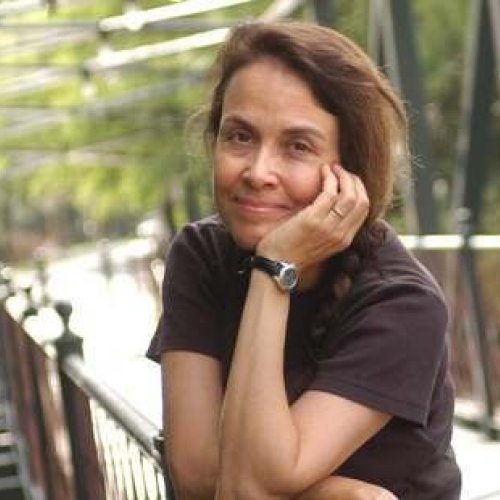 Naomi Shihab Nye describes herself as a "wandering poet." She has spent more than 40 years traveling the country and the world to lead writing workshops and inspiring students of all ages. Nye was born to a Palestinian father and an American mother and grew up in St. Louis, Jerusalem and San Antonio. Drawing on her Palestinian-American heritage, the cultural diversity of her home in Texas and her experiences traveling in Asia, Europe, Canada, Mexico and the Middle East, Nye uses her writing to attest to our shared humanity.
Known for poetry that lends a fresh perspective to ordinary events, people and objects, Nye has said that, for her, "the primary source of poetry has always been local life, random characters met on the streets, our own ancestry sifting down to us through small essential daily tasks." She is also considered one of the leading female poets of the American Southwest. A contributor to "Contemporary Poets" wrote that Nye "brings attention to the female as a humorous, wry creature with brisk, hard intelligence and a sense of personal freedom unheard of" in the history of pioneer women.
Nye is the recipient of numerous honors and awards for her work, including the Ivan Sandrof Award for Lifetime Achievement from the National Book Critics Circle, the Lavan Award, the Paterson Poetry Prize, the Carity Randall Prize, the Isabella Gardner Poetry Award, the Lee Bennett Hopkins Poetry award, the Robert Creeley Prize and many Pushcart Prizes.
She has received fellowships from the Lannan Foundation, the Guggenheim Foundation and she was a Witter Bynner Fellow. From 2010 to 2015, she served as a Chancellor of the Academy of American Poets. In 2018, she was awarded the Lon Tinkle Award for Lifetime Achievement from the Texas Institute of Letters. Nye is the Poetry Foundation's Young People's Poet Laureate. Nye continues to live and work in San Antonio, Texas where she is professor of creative writing at Texas State University.
About the Visiting Writers Series
Established in fall 1988, the Lenoir-Rhyne University Visiting Writers Series invites authors to tell the stories behind their works in a relaxed environment before an audience filled with campus and community members. The Writers Series' mission is to build a community of readers, because it believes a community that reads is a more creative, open and tolerant community. In addition, VWS believes the beauty and power of words helps people make sense of the world. Children's writers, mystery writers, essayists, poets and novelists all celebrate the written and spoken word.
Visiting Writers Series Support
The Visiting Writer's Series is made possible by support from the following sponsors and grant providers: United Arts Council of Catawba County through the North Carolina Arts Council, with funding from the State of North Carolina, National Endowment for the Arts and North Carolina Arts Council, a division of the Department of Natural and Cultural Resources.