Unlocking the therapeutic art of the DJ
---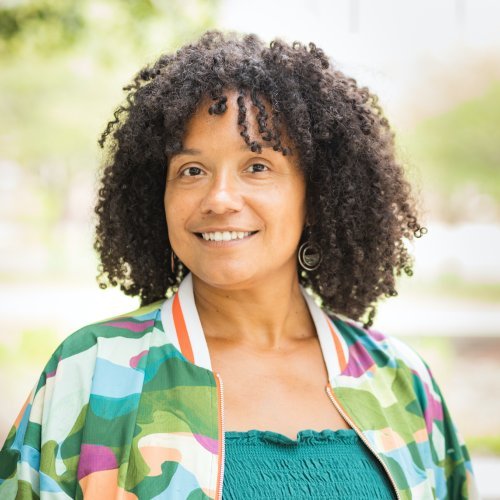 Music is all about emotional expression, and DJs understand that link better than most people. Lineberger Multicultural Studies Scholar-in-Residence Meli Kimathi understands that connection better than most as she investigates the therapeutic potential within a DJ's art.
"The research started out based on my personal experience — those times when I felt like I had to go be with people and dance. When I felt that way, I sought out a party," Kimathi shared.
While completing classwork toward her master's degree in social work at the University of North Carolina at Chapel Hill (UNC), Kimathi first considered the idea of a party as a mental health intervention. When she returned to UNC for her Ph.D. in communication, she carried the idea to her doctoral research.
"This idea doesn't work with just any DJ or any party. There has to be a set of intentions," Kimathi explained. "There are DJs who plan what they're going to do with that intention to convey a message and create an experience. I'm looking at how those experiences might be crafted for therapeutic outcomes."
DJs in the club
DJing is more than assembling a playlist or choosing songs. Creating the experience involves a complex interplay and understanding between music theory, human psychology and artistic expression.
"There's this iterative communication between the DJ and the audience, the dancers," Kimathi explained. "DJs are always thinking about the timing and what to emphasize about a song, where to cut in and cut out and what to mix — and they're reading the crowd and adapting the experience at the same time."
While humans have always used music and dance to express feelings, one challenge of the research is finding language to describe communication that relies on experience instead of words.
"There's no easy linguistic way to describe the scene to people who haven't been a part of it," Kimathi shared.
Growing up in New York City, Kimathi immersed herself in hip-hop culture and followed the DJs emerging on the scene at the time, including notable names such as Rich Medina and DJ Spinna.
"Rich Medina inspired me because he has done some really interesting things creating new party concepts, sometimes centering on a specific message and sometimes focused on a single artist," Kimathi explained.
"Those were the first party settings that showed me it doesn't matter who you are, what you look like, what you're wearing, where you came from or even if you know the music. Once you're there, you're being taken on a journey, and everyone is going through it together."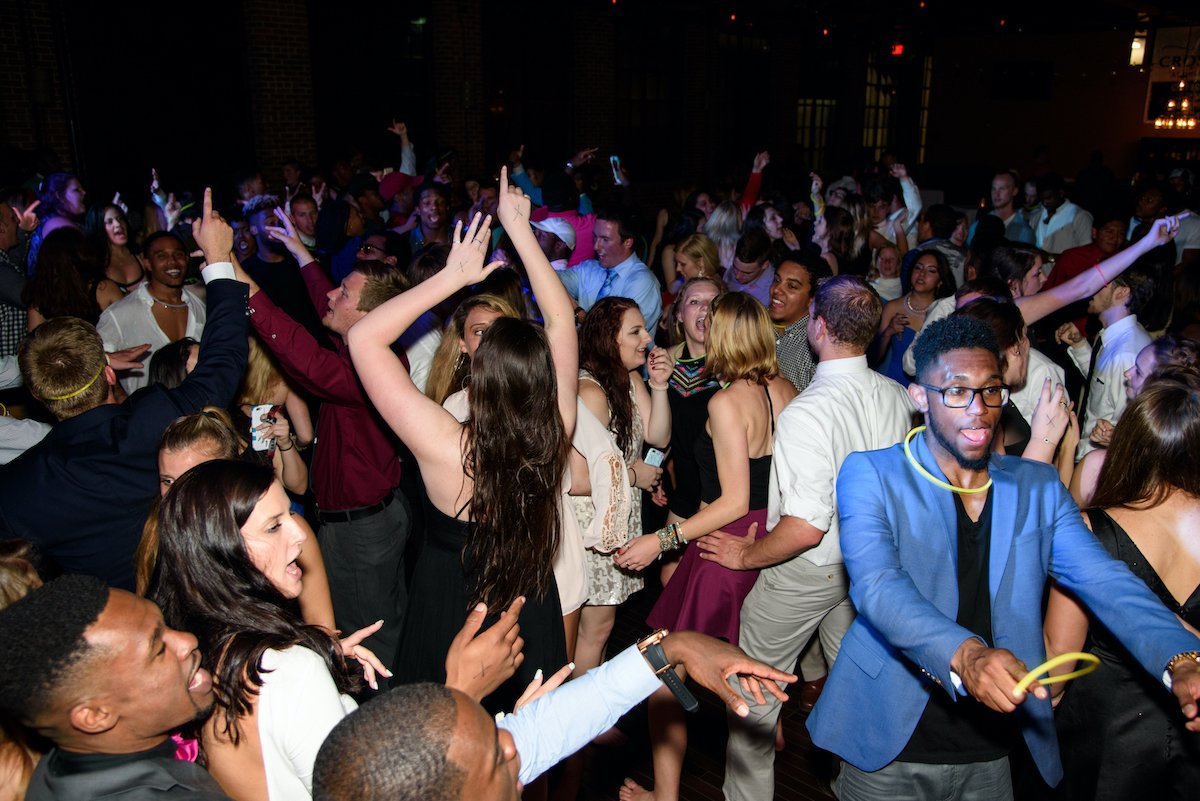 DJs in the living room
The stay-at-home orders of the early COVID-19 pandemic provided an unexpected advance for Kimathi's research by bringing the DJ experience into homes worldwide.
"One of the best-known examples is D-Nice and Club Quarantine," said Kimathi. "He was already known as a celebrity DJ, and was just in his little home studio feeling lonely — like we all were during lockdown — so he hit up a couple of his friends and said 'I'm going to spin on Instagram live if y'all want to join in.' People did, and they spread the word. Before you knew it, he had 125,000 people tuning into the live stream."
Club Quarantine lined up precisely with Kimathi's thesis — a DJ performing with the specific intent to provide therapeutic value and mental health support for his audience. The rapid growth of that audience showed they could see the therapeutic value as well.                                           
"It brought people together and took our minds off all the chaos and uncertainty that we were feeling. I redesigned my research to capture data from online, but it was so exciting to witness," she shared.
Other DJs followed Club Quarantine's lead, migrating from Instagram to YouTube to Twitch — streaming music as emotional support at all hours around the world — and when the stay-at-home orders ended, the online audiences remained.
"Now you don't even have to look very far to see that DJs have been indispensable to people for social interaction or soothing their nerves with certain types of music," Kimathi explained.
Audiences can also explore past DJ sessions and streams on their websites, including those early Rich Medina appearances that inspired Kimathi's work.   
"It's a mental health intervention that anyone can access when they need it. You can find a DJ that's playing almost any kind of music almost any time of day, and they're providing a really important service."