---
Program Creates Solutions to Ecological Problems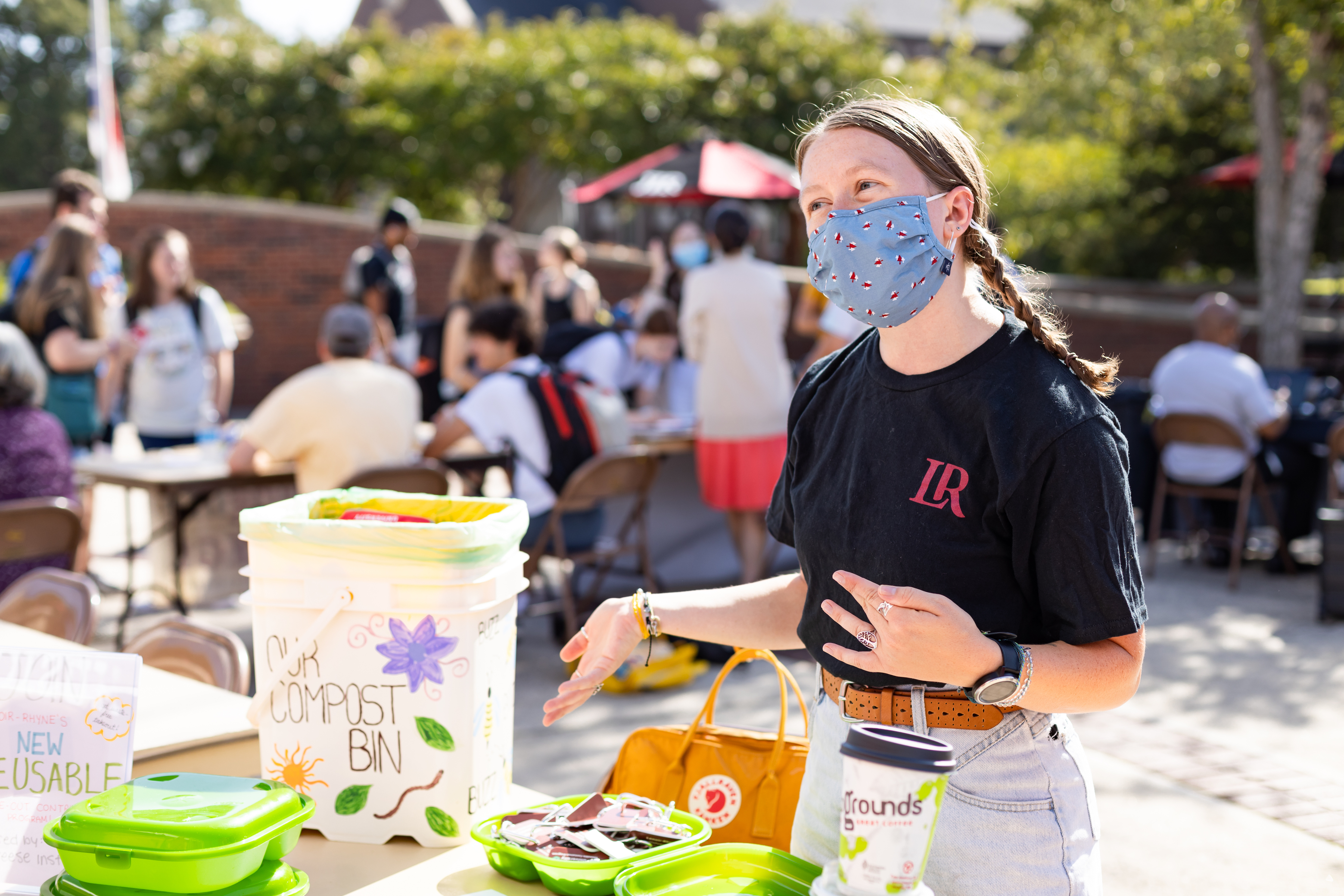 Everyone has a passion in life, but some people have difficulty determining theirs. However, Kaley Cross, a graduate student enrolled in Lenoir-Rhyne's Master of Science in Sustainability Studies program, knew from the beginning that her passion was sustainability.
Cross's excitement for conservation began when she was in elementary school. She learned about how items like Styrofoam and plastic damage the environment. She knew then it was her mission to learn how to be sustainable and make a positive impact.
As her educational journey continued, Cross earned her undergraduate degree in environmental science and landscape architecture at North Carolina State University. As a first-year student, she encountered Keith McDade, Ph.D., director of the sustainability studies program in Asheville, North Carolina.
After researching the program, Cross knew she wanted to be a part of the Bear family.
"I never knew that I could make a career out of caring for the environment or that it would be something more than just a personal interest or personal mission to live a more sustainable lifestyle," Cross said. "The more I was able to learn, the more I knew this is what I wanted to do."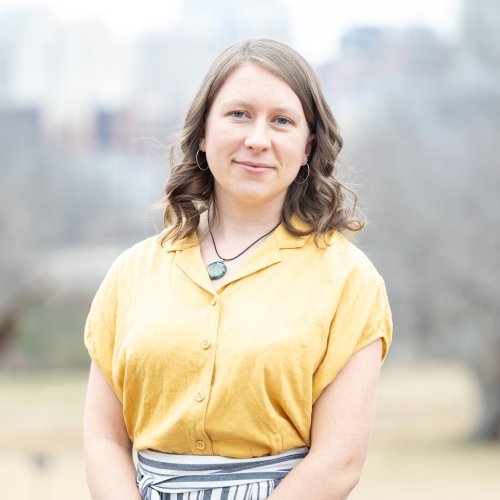 Throughout her time as a student, Cross has made a powerful impact on creating sustainable opportunities for students, staff and faculty. As a Reese Sustainability Fellow, she created a reusable takeout container program at the Hickory campus. She also tracks energy and water usage for LR's Environmental Protection Agency reporting and works with various departments to implement better waste management practices.
Cross continues her sustainable work, serving as a consultant to Asheville B Corporations — companies whose missions are rooted in environmental, social and economic responsibility. She is also a sustainability strategy analyst at rePurpose Global, an international coalition of people and businesses dedicated to eliminating plastic pollution and restoring the planet.
CHAMPIONING A SUSTAINABLE NATION
Students who participate in the sustainability studies program at LR have access to hands-on opportunities at LR's Asheville campus, the local community and beyond. Enrolled student Jason Urroz has taken his passion for conservation and sustainability across the nation.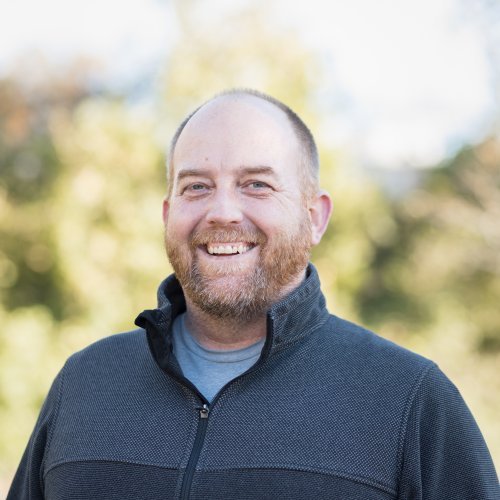 Through his work at the Blue Ridge Parkway Foundation, Urroz became the program director for Kids in Parks — a program that has engaged youth in more than 1 million outdoor adventures throughout the country.
"I strive to help kids fall in love with nature and want to conserve it," Urroz said. "A big portion of that is having a sustainability mindset. It has to be built into every aspect of our society. I want to help change our behaviors to not only have healthier lifestyles but to improve the health of parks, public lands and nature through stewardship principles."
His passion for conservation is what led Urroz to LR. Once he realized the sustainability studies program was where he needed to be, he began to make his mark. Urroz believes creating social impact is the key element to sustainability.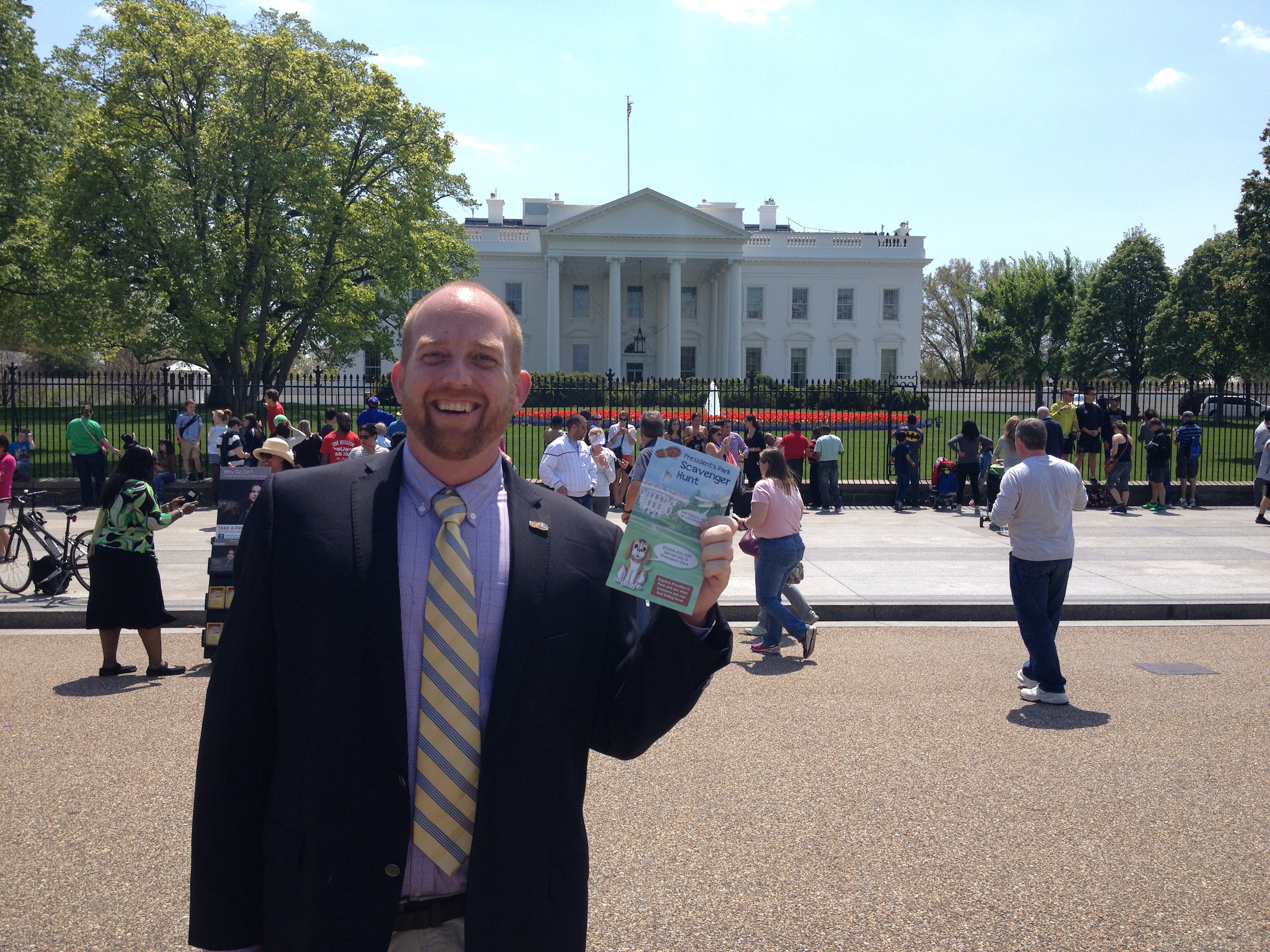 "Originally, I was in a different degree program," Urroz said. "However, after taking a course with Dr. [Keith] McDade, I realized I needed to join the sustainability program. The readings, conversations and assignments are so thought-provoking you become immersed in the subject. And, as a society, we all need to be immersed in sustainability."
DESIGNING AN ECOLOGICAL FUTURE
Despite the common misconception that sustainability studies are strictly about environmental elements, McDade has made it his mission to teach his students that sustainability crosses many different spectrums. Therefore, when students express interest in the program, he wants to ensure they know the entirety of what it entails.
"We consider sustainability to be the possibility that humans and all life can flourish on this planet for as long as possible," McDade said. "The program is set up to encourage students to understand intersecting social, economic and environmental systems and anticipate and embrace these various pieces. We aim to understand time and precaution and risks. We embrace values such as justice and fairness and equity. We explore strategies for how we might help people make better decisions, how we might plan better and how we can inform societal learning."
Students in the program receive a hands-on education to create environmental, economic and sustainable transformations throughout their communities. McDade invites his students to think outside of the box to help generate change throughout their environments. McDade said graduates of the program apply that education in various ways. One graduate manages a process as part of the Blue Horizon's Project for Asheville to transition to 100 percent renewable energy in the next 20 years. Another teaches at the local community college in sustainability, while others work in business and consulting, helping to transform entire industries. Other graduates work for local governments and various nonprofit organizations addressing water, land, waste, food and energy issues while considering the intersecting issues driving change.  
"There have been so many ways the students have taken on positions that are not just helping Asheville, but I would say the whole Southeast region in various ways," McDade said. "Some students have gone further afield too, but I think it's interesting to think about the local impacts as well as those beyond that our LR students have made."
McDade has made a lasting impact on his students and the Asheville community. When he founded the sustainability studies program in 2012, he responded to an invitation from the Asheville community to create a program that responds to community interests, needs and potential.
Michael Dempsey, dean and director of the Center for Graduate Studies at LR's Asheville campus, is grateful for McDade and his continual efforts to educate students and the community on the importance of sustainability.
"He's an amazing individual and an expert in his field," Dempsey said. "He's well regarded; he sits on many committees with the City of Asheville and surrounding and international and national committees that deal with the life of our planet.
"We see a lot of our programs being sustainability-related, but we see more and more leading to careers in sustainability studies. For example, when this program was created, there were a lot of questions about it and where it would take students. Keith had those answers, but that didn't necessarily mean that people believed in it at that time. We're seeing now in our graduates that this program is indeed leading to careers."