---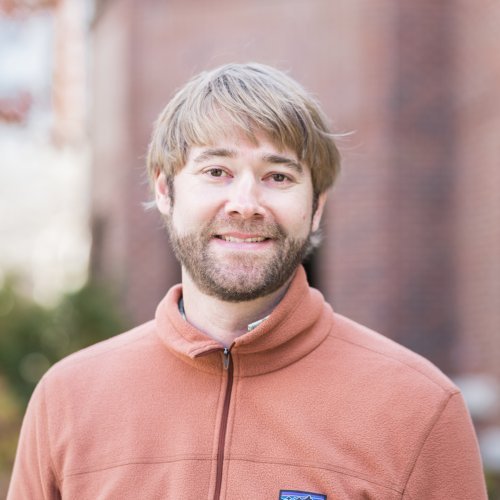 According to Ryan Barry, a graduate student in sustainability studies, life is not about climbing to the top of a mountain; it's about trekking through a range of altering terrain.
It's a fitting mantra for Barry, given his interest in the natural environment and having called the lush mountain-landscape of North Carolina home several times throughout his journey. Currently residing in Asheville, he believes the area to be a hotbed of sustainability.
"People realize that for Asheville and the mountains to continue to be the treasure of a place it is today, we have to take care of the natural environment — the biodiversity, the forests, the streams, the air," said Barry. "There's a sustainability mindset, an ethos ingrained in the people; they're naturally attuned to the concepts and ways of sustainability."
The area tends to attract a wide variety of practitioners in diverse fields related to sustainability as well, shared Barry.
"The Greater Metro Asheville-area is a living-laboratory of sorts for some of the topics we're exploring in the classroom, which makes it a unique opportunity to study here. They call Asheville 'Climate City' for a reason," he said.
Global Perspective
Barry earned his undergraduate degree from Appalachian State University, where he was selected as a William R. Holland Fellow, participating in a prestigious USA-China international exchange program. Upon graduation, he represented the 17-institutions in the University of North Carolina System as UNC System-Fudan University Liaison in Shanghai, China. He later earned a global executive MBA from the University of North Carolina at Chapel Hill.
After a variety of roles working at a Fortune 200 company, in a university innovation office and as an independent consultant, Barry chose to make a career pivot by moving back into the field of sustainability. He enrolled in LR's graduate program in sustainability studies. Barry was granted a fellowship from the Reese Institute for Conservation of Natural Resources as part of his program participation.
"Preservation of the natural environment and living in a more sustainable manner has for years been a topic of interest to me," explained Barry. "Over the years, I've done much self-study on the topic, reading books of various provocative thinkers in the space. I'd hear of ideas on particular topics and had an urge to learn more. That intellectual journey has, in a way, come full circle in my going back to school. I hope to broaden my understanding and knowledge of the various complex systems related to sustainability and plug that back into the community going forward."
Steward of Our Earth
Barry believes in the importance of the natural world. Using his global experience and LR's sustainability coursework, he hopes to be a small part of creating a more sustainable path for all people.
"We all live on this one planet, that we call Earth, together. There's one world that we all inhabit, together. Topics of sustainability are important for all people, creatures and the ecosystems that we inhabit," he said. "We as individuals, as communities, as the world all have to do our part to create a more sustainable path."