---
Growing up in Hickory, N.C., politics and law and sociology double major Micah McRea '23 developed a passion for swimming at a young age and decided to come to Lenoir-Rhyne where he has found success in and out of the pool during his college experience.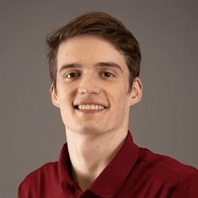 "I started swimming when I was five years old. It started as just the need to learn how to swim and then developed into a passion for the sport as time went on. Because I grew up locally, I already had a relationship with the coach at LR prior to enrolling in the university, and I thought that Division II would be a great fit for me to balance high-level performance in both athletics and academics."
His prediction was correct. During his time at LR, McRea qualified for the Division II national championship swim meet each of his four undergraduate years, served as chief justice of the Student Government Association, and maintained a 4.0 GPA while majoring in political science and sociology. In fall 2023, he will begin the master of public administration (MPA) program at the University of North Carolina at Chapel Hill (UNC).
Q: What is the feeling now that you have completed your swimming career at the highest collegiate level? 
A: Both a feeling of satisfaction and relief. I am fortunate to look back at my career knowing I gave it everything I could. I always enjoyed racing at high levels of competition because it brought out some of my best performances. For example, the national championship meet is a unique environment that creates its own motivation just to be there and experience the event.
On the other hand, there's a relief because being a student-athlete is stressful and challenging at times, just balancing the competition schedule with my classes. Managing my own expectations, as well the expectations of others around me, could be mentally challenging. So, it is a bittersweet feeling for sure, but I also feel ready for future challenges because I've had so much practice.
Q: Do you have any advice for other student-athletes?
A: The feeling of being overwhelmed is finite, so I'd remind other student-athletes to keep finding ways to push through because before you know it, you will be looking back wondering where the time went. At the same time, you have to think about the future, prioritize schoolwork and plan a career path because once you graduate sports are over. Recognizing this before your senior year will help you prepare for life after the fact.  
Q: Do you see yourself continuing swimming in the future in any capacity? 
A: I am taking a break from swimming and exploring other hobbies and activities now that I have time to do so — catching up on some TV shows I've missed out on is on the list as well. I am still active physically, though. Right now I'm really enjoying pickup basketball with my friends. It's a great way to stay in shape while also having fun socializing.
Q: What has been your favorite non-class, non-athletic part of being at LR and why? 
A: Being a part of Student Government let me build skills that I otherwise would not have been able to develop. I served as Chief Justice, which was mostly upholding the university's policies and standards. My role was more about maintaining what we have rather than making new improvements, which may not be as glamorous, but it's still essential to the university. I felt privileged to be involved in that process and be able to give my input whenever I could.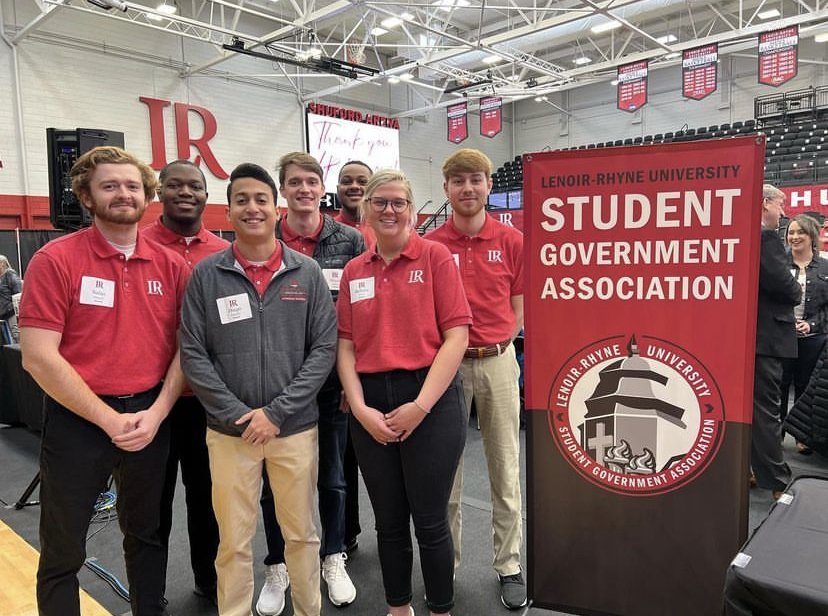 Q: As you move on to graduate school, do you feel LR has gotten you ready for that next step?
A: I found political science to be interesting and sociology fit into the courses I was already taking so the double major seemed natural. My experience as a student-athlete gave me all the time management and planning skills I needed for academic success, and LR gave me all the other tools I needed to apply competitively for graduate school. My resume and experiences were up to date because of the opportunities I had on campus, and the small campus atmosphere allows for you to get to know professors on a personal basis which was imperative for my letters of recommendation.
When I start the MPA program at UNC this August, I feel ready for the next phase of exploring my field. I am not entirely set on a specific job path yet, but I am interested in economic development and city management as of right now.
Q: Is there anything you wish you'd done at college that you didn't get to?
A: Looking back, I think I am very content with what I have been able to do in college. It's hard to pick something I would change. I was able to do what I needed to advance my academics and build my resume for grad school while also having a good time with friends and making a positive contribution to campus life. You can't ask for more than that.