---
On Feb. 15, Lenoir-Rhyne welcomed Whitney Durham Franklin as the university's first director of stewardship and donor engagement.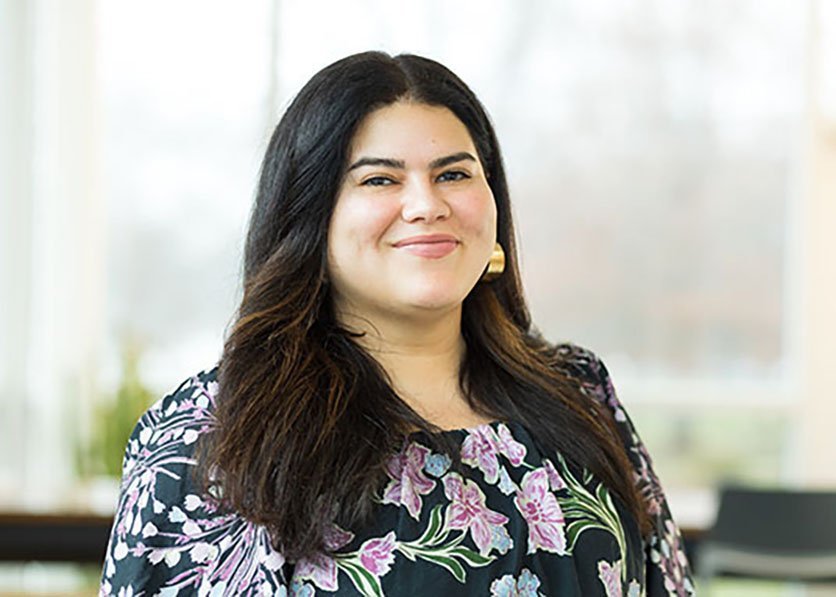 "Donor relations or donor engagement is a fun job. I get to see how generous people are, which is humbling and wonderful. Then I'm in charge of making sure those donors feel our heartfelt gratitude in a timely and thoughtful manner," she explained.
During her time as a student at the University of Alabama, Franklin worked in the Academic Affairs Office. This experience — along with the influence of two parents working in education — sparked her interest in a long-term higher-education career path.
"The University of Alabama is such a big place and such a good place to work, there just weren't any openings when I graduated. I needed a job right away, so I put higher ed on hold."
Franklin's first job took her in a completely different direction than she had planned when she was hired as a bookkeeper for a small company specializing in large truck and equipment sales.
"I didn't have any accounting experience, but I speak Spanish because my mom is from Honduras. The company was really small, but they had this specific niche selling bulldozers, excavators and big trucks in places like Colombia and Guatemala. They needed someone who spoke Spanish," Franklin shared. "It was a crash course in all these things you don't think about — working with freight transportation, the ports and customs."
On the surface, selling bulldozers in Latin America seems extremely far removed from university fundraising, but Franklin said the skills she learned in that first job have served her well since. "It was a wonderful first job. I learned a lot about solving problems, putting workable systems and processes in place where there weren't any before," she said.
However, Franklin didn't forget the dream to work in higher education, so when her husband accepted a job in North Carolina, she took a position as a gift and data processor at Davidson College.
"My experience as a bookkeeper helped me get that job — sometimes it just all comes together," she said. Two years later, she was named assistant director of donor relations at Davidson.
Coming to Lenoir-Rhyne, she looks forward to building on a strong foundation while creating something new.
"Because this is a new position, I get to come in and create the program and the processes," Franklin shared. "To have the opportunity to come in and set a program in place is a dream job for me."
Her goals for her new position include using data to create a structure to make donor appreciation more efficient and meaningful and increasing engagement with the local community and with alumni wherever they are.
"I want to make sure that we're thanking every single person we could possibly thank. I also want to make people feel close to campus, even when they're not — to say LR is still your place. You're always connected to it."