Senior overcomes loss of parents, becomes triple major
---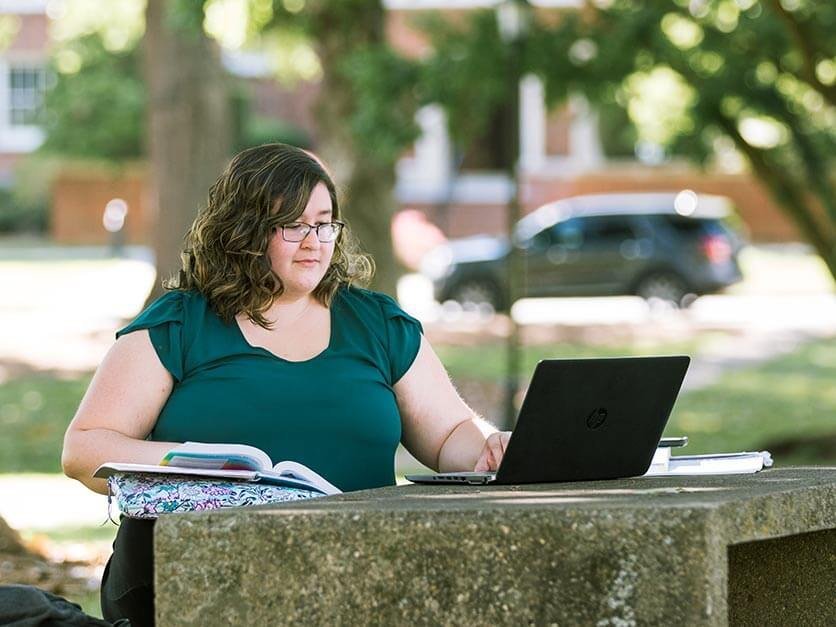 Senior overcomes adversity to be a triple major
---
Tera Peña tragically lost both of her parents at a young age, but she achieved their dreams for her future by graduating as a triple major with areas of concentration in accounting, finance and economics.
Every college student encounters adversity during their time in school, but Tera Peña has had to overcome more than most.
A first-generation student taking on the rigors of higher education for the first time, Peña decided to tackle the precision required to major in accounting. But her affinity for attention to detail and researching banks and market trends led to her adding a major in finance. Of course, focusing on accounting and finance required knowledge of the economy and supply and demand, so she added an almost unheard-of third major to the slate in economics just for good measure.
And she's done it all while coping with the death of both of her parents a year apart from one another.
"It has been several years, and I still feel their loss today," she said. "But before I lost my dad, the biggest thing he stressed to me was to do something that would set me up in life."
Now, as she prepares to walk across the stage at commencement on Friday, May 7, she can do so knowing that she achieved her dad's dream.
"She's one of the special ones for sure," said Katie Fisher, assistant provost and dean of student life. "If all students could have her work ethic, they'd be wildly successful."
Peña said the two bonded after her mother died shortly into her collegiate career, and the LR family rallied around her.
While many college students have parents who can help with the cost of tuition or homes to go to on breaks and at the end of the semester, the same couldn't be said for Peña.
"We wanted to make sure she had what she needed," Fisher said. "Much of her family still lives in Central America, so on several occasions, we had to make sure she had access to books or put her in touch with someone on campus who could give her a job so she could stay in campus housing."
A scholarship recipient, Peña has thrived at LR socially by participating in student life activities and being engaged with the Cornerstone Student Support and Wellness Center, while also flourishing under the coursework of three intensive majors.
Peña said her dream job would be working in the stock market or for the federal reserve. She's attended economic conventions the last two years, prior to COVID-19. She has worked with accounting professor Richard Greene to procure an internship that would have her travel the state performing audits.
"I've only known three (triple majors) over the years," Fisher said. "There's one more this year, Clayton Schreiber, and another who graduated close to 10 years ago. She's certainly taken advantage of that opportunity."
Fisher admitted that she worries about Peña leaving to take on the world beyond the confines of LR; however, she's quick to admit that Peña will never truly be alone.
"I worry that she's going out into this world kind of alone," Fisher said. "She's moving into the realm where she may not have the safety net she has here. That's the hard part for us in student life, seeing them leave. But I think she'll do great, and she can always come back. A lot of LR's services are open to LR alumni forever."
Peña concurred.
"I remember when I first came to campus and got lost, as small as it is here, looking for a classroom," Peña said. "There is always someone around to help. Becky Sharpe was there to give me directions and help me find that classroom that day. LR is very much a community-based school. There is always someone here to help you. That's what my experience has been like."
Tera Peña graduates as a triple major
---
Commencement ceremonies may have been delayed, but Lenoir-Rhyne recognized the classes of 2020 and 2021 in ceremonies on campus.