---
Just beyond the Lenoir-Rhyne campus in Hickory, Centro Latino quietly goes about supporting the Latin American community across Catawba and the surrounding counties with resources to help clients navigate everything from immigration law to their children's homework to meal preparation.
Since its inception in 1998 as a Bible study for local Latino children at First Presbyterian Church in Hickory, Centro Latino has grown and expanded with ongoing backing from the Lenoir-Rhyne students, faculty and staff.
"We've been sending students to tutor in the after-school programs at Centro Latino for as long as I can remember — at least 22 years," said Melody Laney, financial aid operations and federal work-study coordinator at Lenoir-Rhyne.
Some tutors are students who want to get involved with the Hickory community, but in recent years students who participated in the program when they were children want to give back now that they're in college themselves.
"Our tutoring program is called Abriendo Puertas, which means 'opening doors' in English. When the students in the program finish school, they go to college and beyond. Many of them go to LR, then they come back and serve the community here. The cycle repeats," said Soraya Place, M.A., a Spanish professor at LR and social media and outreach specialist for Centro Latino.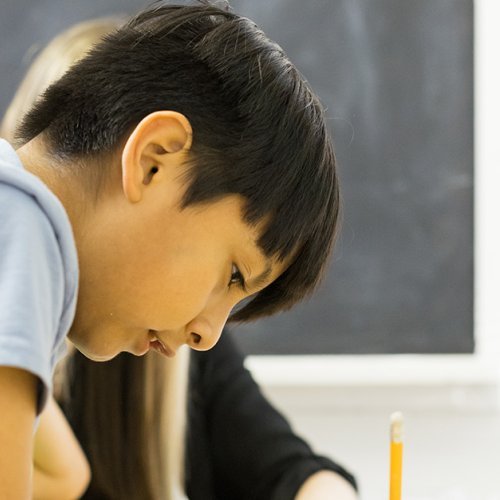 That spirit of giving back is woven into the leadership team at Centro Latino, guided by Gianella Romero MBA '21, Centro Latino's executive director since early 2022. She enrolled in Abriendo Puertas shortly after her family immigrated from Mexico.
"My parents were searching for a better place to raise their children. They fell in love with Catawba County," said Romero. "In fact, one of the first places we lived was Hickory House apartment complex which belongs to LR now. I grew up there, and it makes me feel like my roots are at LR. Even if we wander off into the world for a while, that connection is there."
Wanting to explore beyond Hickory, Romero completed her undergraduate degree at Winston-Salem State University, but she returned to Hickory and LR for graduate school. In part, she credits her long-term success to the impression her tutor in Abriendo Puertas — a Lenoir-Rhyne student — left on her decades earlier.