---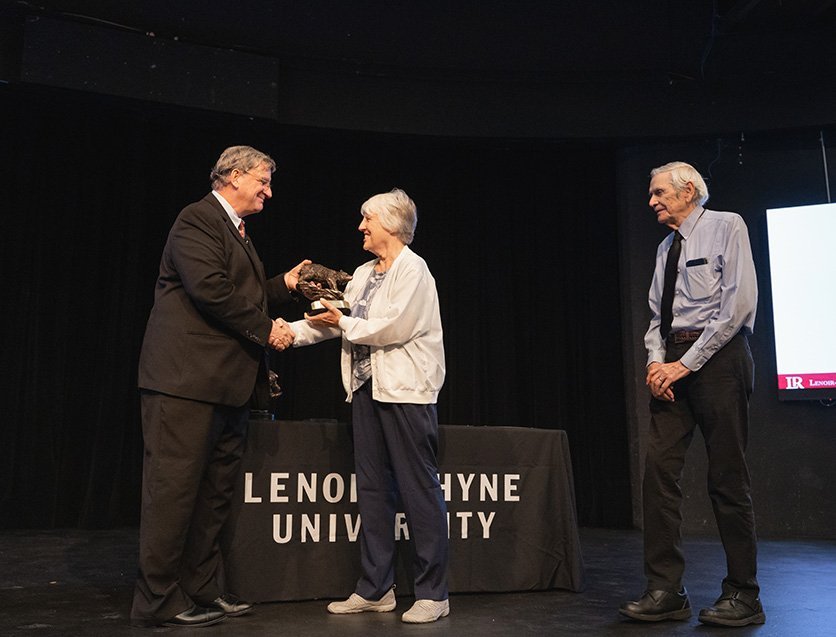 To mark the beginning of the 2023-24 academic year, faculty and staff gathered in Belk Centrum at the annual opening celebration on August 17. During the program, 13 new full-time faculty members representing 11 disciplines, 8 new IT team members, 11 staff members and 9 athletics staff members were welcomed to campus.
Jennifer Burris, Ph.D., university provost and vice president for academic affairs, recognized faculty promotions. Michael Deckard, Timothy Goldberg, and Scott Schaefer promoted to the rank of full professor; Tabitha Toney, Tom Turner, Jamie Conrad, Paula Swindle, Astra Czerny, Lindsay Weitkamp, Claire Pope, Laura Hope-Gill, Carly York, Jennifer Garbett and Doug Knight were promoted to associate professor with tenure; Daniel Grimm was awarded tenure; and Forrest David and Matthew Swiatlowski were recognized as faculty moving to tenure track.
Additional faculty and staff were recognized for their years of service to university, ranging from 5-25 year milestones. Five members of the LR community have surpassed those milestones into 30+ years: Michael McGee (30), Becky Sharpe (35), Burl McCuiston (46), Marsha Fanning (50) and Charles Cooke (60).
As part of President Fred Whitt's annual presentation, he awarded a select number of staff with the Presidential Parachute Award, which recognizes unsung heroes from all areas of campus.