---
Studying abroad in Finland in 2021 was a life-changing experience for economics major Micah Knight '23. Now, he is returning there for graduate school and putting down roots for a new life.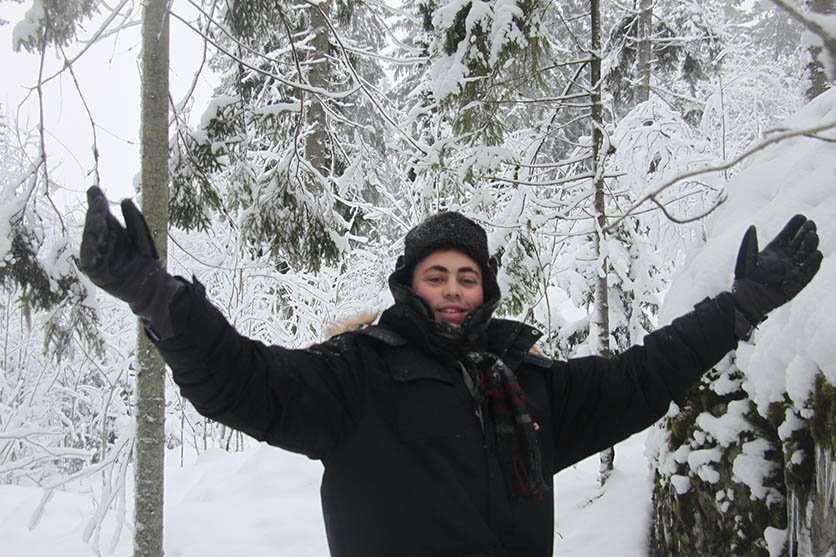 "I was the first student from LR to study abroad for a full year, and it was an incredible experience," shared Knight. "I grew very attached to the country and its culture, so when I came back to the U.S., I was constantly searching for a way to return to Finland. Halfway through my junior year, my best chance was to get into a master's program there."
He decided to apply to pursue a master's in international business and entrepreneurship at the University of Jyväskylä, where he had also completed his undergraduate study abroad year. Although Knight knew graduate school was his best option for long-term residency, he did not believe the odds were in his favor because the program is highly competitive and selective, even among Finnish nationals.
"This year they had 6,000 applicants to the university, and they only accept about 15 percent of applicants," he explained. His specific program accepted 30 of around 300 applicants who completed a multi-round process to secure admission. Knight learned he had been accepted while attending the Harvard World Model United Nations conference in Paris in March 2023.
"I was there with the team, and my girlfriend, Karoliina met us in Paris. She and I were visiting the catacombs when I got the email. I was so in shock I could only say 'That's a cool email,'" Knight recalled.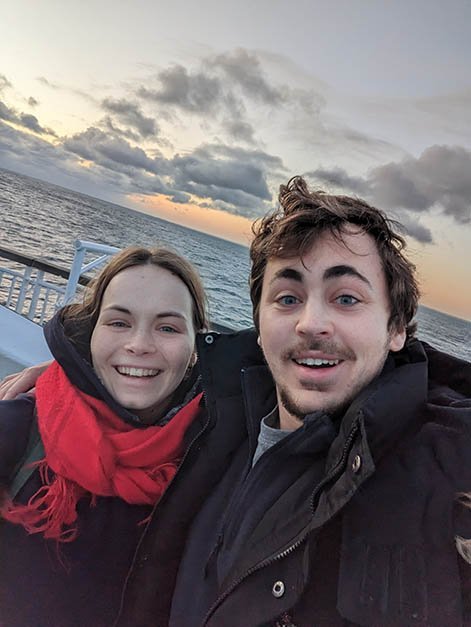 Karoliina was another motivation for Knight to return to Finland. The two met and became friends before his first study-abroad stint.
"I was looking in online forums for people who were local, who could help me learn about the language and the land. There weren't a lot of people who responded, but one person kept talking to me. Karoliina helped me learn the language and culture, and as we became better friends, I felt a deep connection with her," said Knight.
The couple met for the first time when Knight made his first journey to Finland, and the relationship has remained strong even since his return to the U.S. In the last two years, they have traveled back and forth for visits and occasionally met in the middle, as was the case in Paris.
"The frequent visits have helped us start to feel at home within both cultures, but Finland feels like where I am supposed to be," he shared. "I love the connection with nature there. I love the weather — summer temperatures are cool, and winter is obviously really cold. I love the contrast of those seasons, though. I also love the social structure that takes care of the citizens. It's a really high quality of life and very safe and welcoming."
His enthusiasm for the outdoors, personal travel experiences and affection for his new home country have Knight making plans to use the entrepreneurship aspects of his education to focus on Nordic tourism once he completes his master's degree.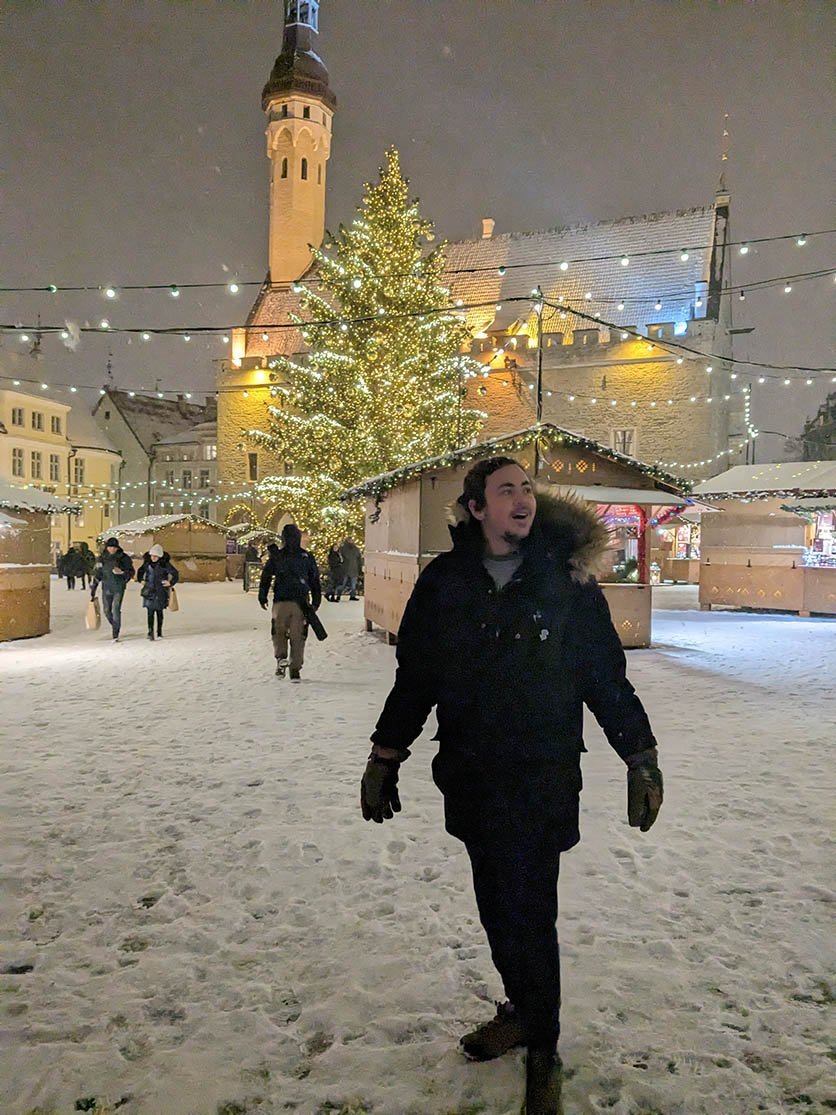 After receiving the good news in Paris, Knight still had to wait a few weeks for formal approval from the program dean in early April, but that approval arrived with more good news — a full scholarship covering all his expenses, offered to only the top three applicants in the program.
"When I heard that, I really felt like this was part of God's plan for me. I've done well in school, but so did all the applicants," Knight shared. "I also got so much support from my family, my professors, the international studies office — but it still feels like a miracle."