Meeting the challenges of community service
---
When she graduates in December 2023, psychology and human and community service double major Jasmine Rodriguez Perez looks forward to a career giving back to her community and improving the world around her as a social worker. This semester she is completing an internship with the Burke County, North Carolina Department of Social Services (DSS) in the foster care division.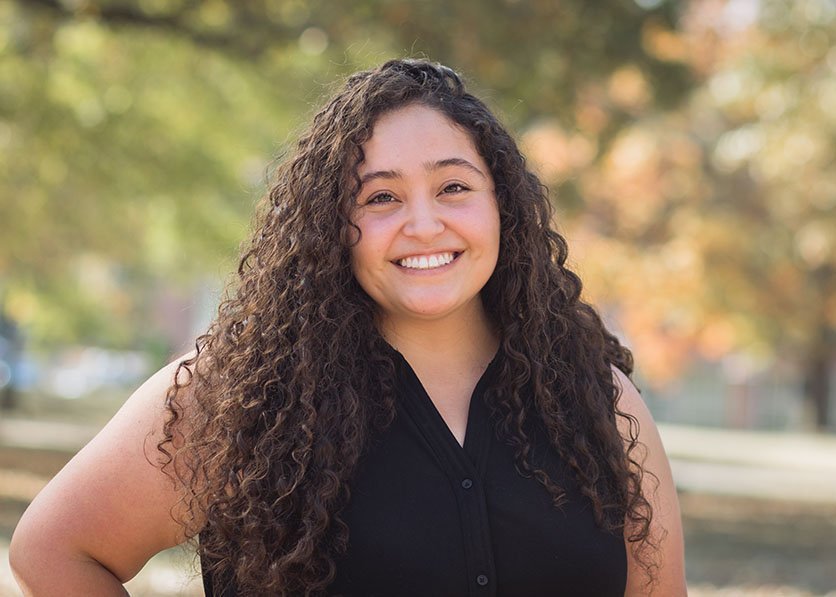 "I have a drive to help others, so for a while, I planned to go into nursing. That wasn't the right fit though," Perez shared. "I prayed about it and I think my mission is to work in mental health care, possibly as a therapist. That led me to the psychology major."
When Perez took a class with Shameika Stokes, DSW, assistant professor and coordinator of the human and community services major, her horizons opened further.
"Dr. Stokes introduced me to the world of social work. She's amazing. She's a licensed clinical social worker (LCSW), so she's worked in a lot of areas of social work and clinical practice with children and adults — and she teaches and oversees the human and community service program. She inspired me, which is why I ended up adding a second major," said Perez.
The human and community service program requires students to complete an internship, and Stokes brought in guest speakers to classes to give students new opportunities in learning and in networking. One of those guests was Korey Fisher-Wellman, the DSS director from Burke County, who visited the class in the spring of 2023.
"I spoke to Korey after that class session because I knew I was interested in an internship with DSS, just to get a feel for the work," Perez shared. "My interview in May was intense — a lot of questions about ethics and a lot of critical thinking situations — but they offered me the internship the same day."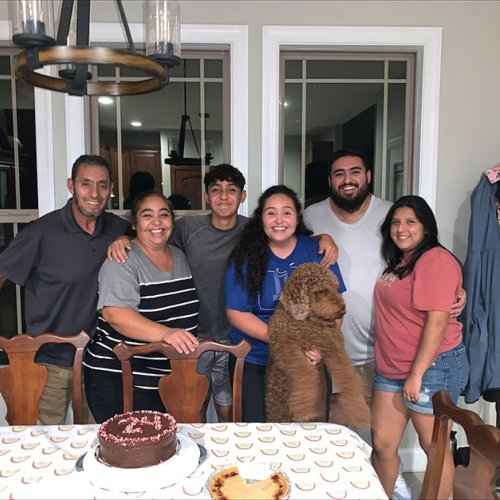 Perez started the internship with the fall semester, spending three days each week with her field mentor, a foster care social worker who recruits, trains, licenses and oversees foster parents throughout the area because sometimes children may be placed in a home outside their original county if a space is available for them.
"Every day on the job is a little different," said Perez. "Some days are calm and relaxed in the office, and then there are other days that are very chaotic. You might have law enforcement, there and or children having to live in the visitation rooms until we find another placement—this is really common for older children and teenagers. There are 188 children in the Burke County system right now and a severe shortage of families to place them with."
Much of the internship is observational. For example, Perez attended court when one of the social workers in her department was slated to testify. She has accompanied her mentors on routine home visits and forensic interviews with Child Protective Services (CPS). In the office, she also helps complete and file paperwork for the foster parent licensing process. 
Despite the stresses of the work these social workers do every day, Perez has found her department models coping skills and support.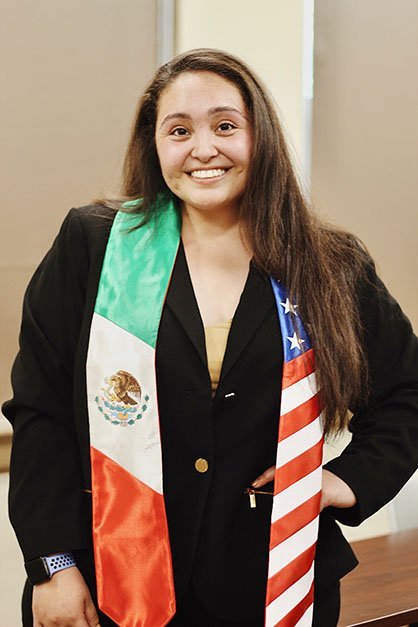 "They have their self-care days, and I've noticed it's a very healthy work environment," she explained. "They support each other and they're able to express their needs and concerns to their supervisors."
Perez also finds support and solace in her family. "We live in Conover, and that's one of the reasons I chose to go to LR. I'm very family oriented and I want to remain near my family," she said. "I'm lucky to come home to them every day."
While Perez hopes to pursue a Master of Social Work degree after she finishes at LR, she is leaning toward clinical practice over continuing with DSS.
"The work at DSS is meaningful, but I want more balance between my work and personal life," she observed. "I'm still leaning toward clinical practice. I know from experience there's a large need for Spanish-speaking bilingual therapists, and I believe that's an area where I can make a real difference."