---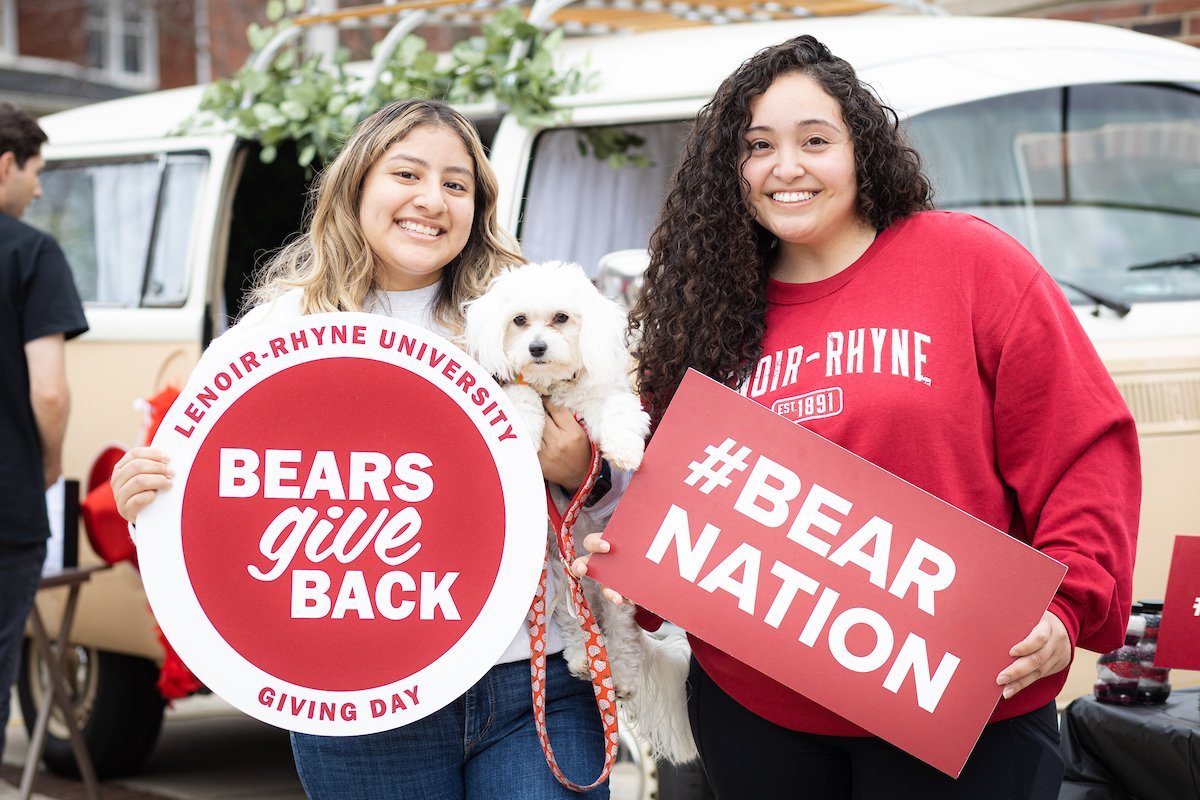 Thanks to the support of alumni, families and friends, Lenoir-Rhyne University celebrated the end of another successful fiscal year on May 31, 2023. LRU received an astonishing $10.1 million cash in fundraising success, which constitutes a 10.6 percent increase in giving year-over-year. Included in that number is $4.9 million in annual fund support. Lenoir-Rhyne supporters also confirmed their ongoing commitment to the mission and vision of the university by committing an additional $1.4 million in new pledges and planned gifts.
"We are deeply grateful for the support of our Lenoir-Rhyne community," said Fred Whitt, Ed.D., university president. "Our success each year is made possible by the donors who believe in the mission of this place and partner with us to help our students achieve greatness. It is through these philanthropic gifts that we are well-poised for continued growth in the coming year."
Funds raised during the fiscal year, which ran from June 1, 2022, through May 31, 2023, support priorities across campus that are aligned with the university's strategic plan. They include merit- and need-based scholarships, academic initiatives and programs, as well as faculty support, athletics, the arts and campus infrastructure. 
Highlights include: 
More than 10 percent of Lenoir-Rhyne alumni and more than 14 percent of Lutheran Theological Southern Seminary gave back this year.
More than $1.2 million was raised in support for Lutheran Theological Southern Seminary.
More than $1 million was given to support student scholarships this year, including 6 newly established, named scholarships.
Collective gifts totaling more than $70,000 were received in support of experiential learning opportunities for current students. A Cappella Choir and the Brass Ensemble traveled to Spain to perform and the Spirit of LR Marching Band participated in the Cherry Blossom Festival Parade in Washington D.C. among other out of classroom opportunities. 
LR celebrated a record-breaking Bears Give Back giving day, raising $809,744 from 829 donors.
LR celebrates those who go above and beyond by joining one of our many Giving Societies, including 1,063 Founders, 111 Heritage Society members, 437 President's Society members, 1,063 Loyal Bears and 83 Sustainers.
"These highlights are just a snapshot of the generosity of our alumni and friends," said Cat Serrin Niekro, vice president of institutional advancement. "Every donor has an LR story – a unique reason why they choose to support this place. No matter where they direct their support, our donors allow our students and the faculty and staff mentors who guide them to do great things across campus, every day. We are incredibly grateful for everyone who made a gift this year."