---
Lenoir-Rhyne celebrated a new giving record during its sixth annual giving day, Bears Give Back, on Tuesday, March 28.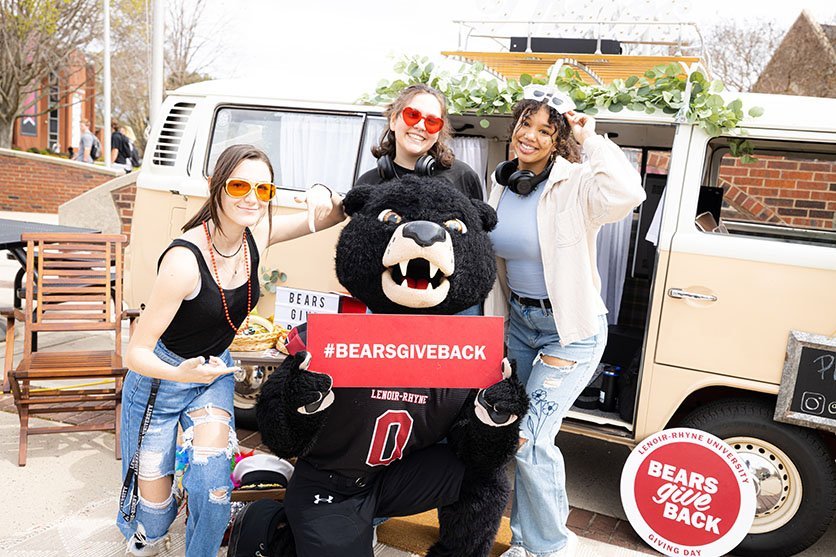 829 generous alumni, families, friends and students contributed a record $809,744 in support of Bears Give Back. Over the 24-hour giving day event, Bear Nation raised funds that will be used immediately to support students by ensuring access to scholarships, innovative academic curriculum and instruction, study abroad opportunities, athletic programs and expanded community engagement — all elements of the well-rounded liberal arts experience that makes LR special to its students and alumni.
"Our sixth annual giving day was one for the record books," said Cat Niekro, vice president of institutional advancement. "The Bear family once again stepped up to support our students, faculty and staff and ensure that we have the resources we need to provide a transformational experience."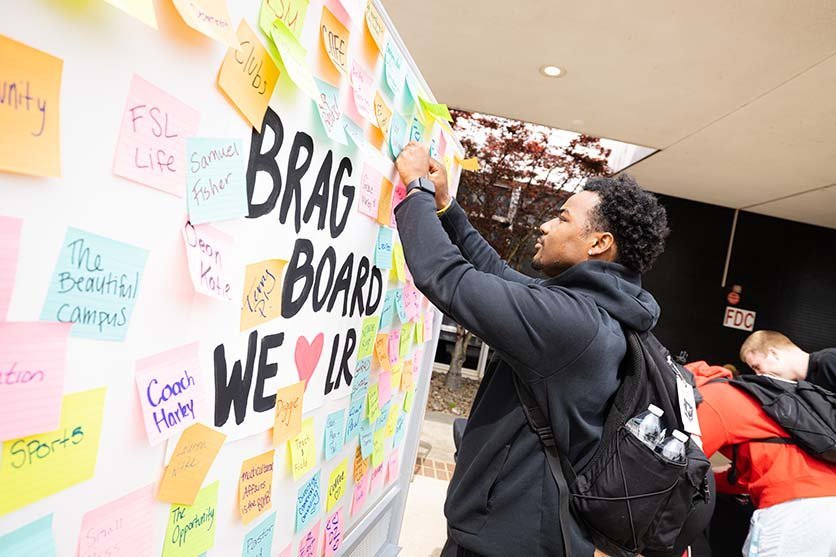 Match and challenge gifts have always played a significant role during Bears Give Back, and this year was no exception. A group of anonymous donors issued a challenge once again, totaling $600,000 to motivate and encourage members of the broader Bear family to give back in honor of this special day.
Ongoing student involvement in Bears Give Back underlines the significance of the day for those who benefit most from the event. Students contribute to the campaign by giving their time to thank donors personally and by sharing their stories to show how those donations change lives for the better.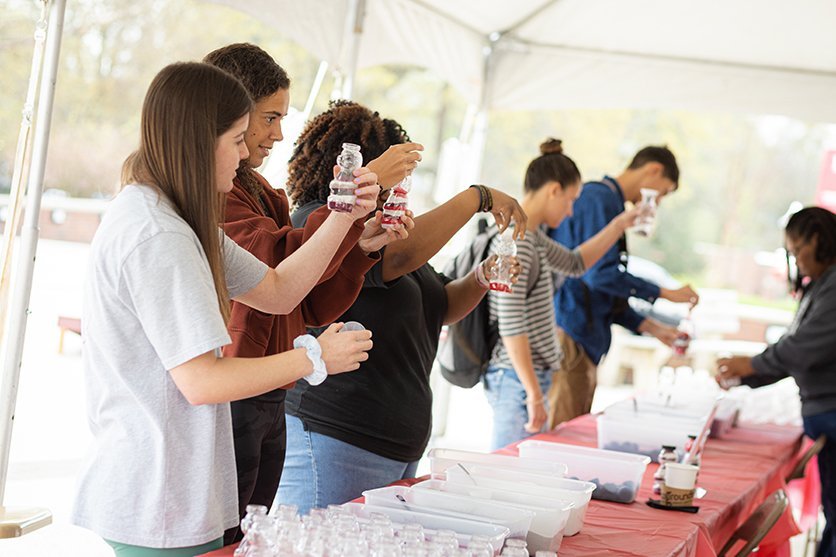 "It was an exciting day on campus," said Whitney Durham Franklin, director of stewardship and donor engagement. "The students were giving back in their own, unique ways. The community here is truly committed to the mission of LR, and it's very inspiring to see."  
The day wouldn't be complete without a campus-wide service project and some student bonding and fun. On Shaw Plaza, the Student Government Association, the Office of Multicultural Affairs, the Office of Student Involvement, and the Office of Institutional Advancement sponsored activities to help educate students about the impact philanthropy has at Lenoir-Rhyne.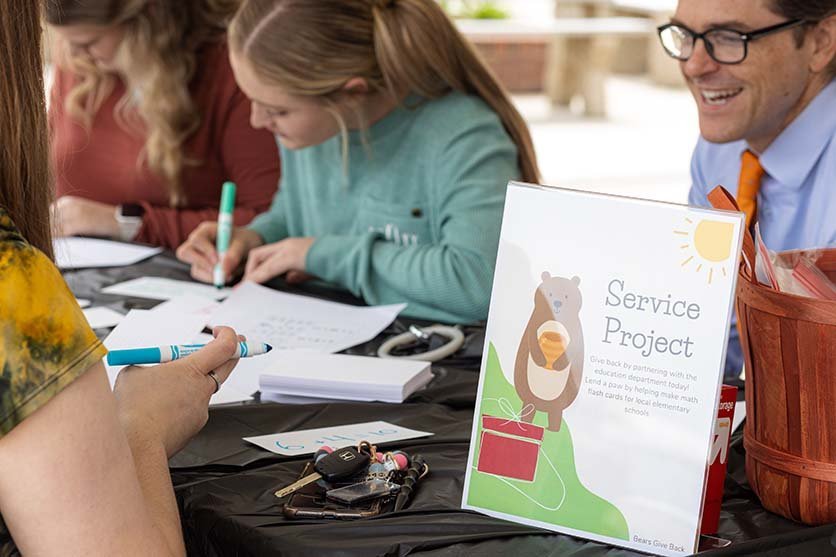 "It was heartening to see so many members of the LR community step up to support this place once again," said Tatum Pottenger, director of annual giving. "Alumni, friends, families, faculty, staff and even our own students came together with their support to help us surpass our goal and claim a truly incredible challenge gift. We are very thankful for the generosity of Bear Nation!"
Established in 2018, LR's giving day has shown steady growth in donations. The first campaign raised nearly $98,000 from almost 300 donors. The 2022 campaign raised just under $696,000 from 849 donors.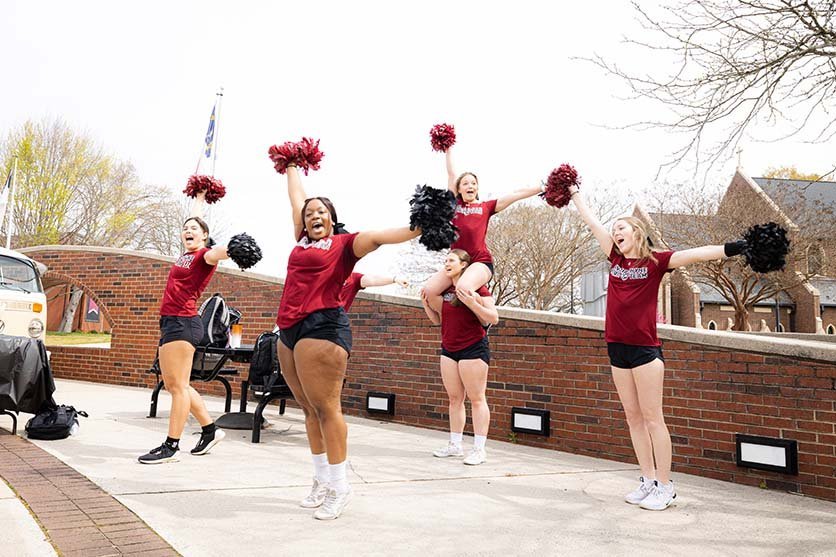 Donors can continue supporting LR students anytime with a gift to the university. For more information about making a gift through the fiscal year end of May 31, 2023, visit www.lr.edu/IGive2LRU.
Make a donation