---
Visitors to Grace Chapel may recognize the name Mary Lou Cooke Hall '43 as the author of the guidebook for the chapel's many windows. In addition to her role as a stained-glass historian, Hall has filled the nearly 80 years since graduation with adventure and public service.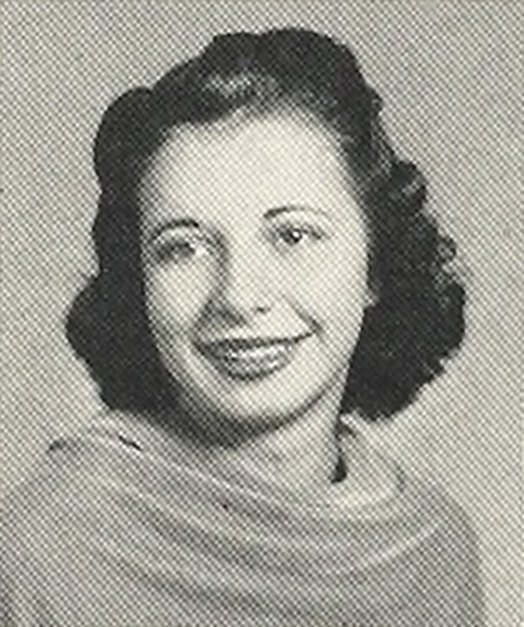 "Life has been very interesting for me, and I just keep on going," shared the retired teacher, church leader, entertainer, wife, mother and world traveler who celebrated her 100th birthday on March 22, 2023.
A different 100th birthday celebration led Hall into the world of stained-glass history. A longtime member of Moseley Memorial United Methodist Church in Danville, Virginia, Hall began giving tours of the building's iconic windows around the time of the church's centennial anniversary, in 1993. The tours led Hall to write her first guidebook to stained glass, focused on the Moseley windows, which remain intact in Danville even though the building itself has changed ownership.
"It's a beautiful church with gorgeous windows made by High Point Glass Company," she said. "The images were reproductions of famous paintings. I researched the images, the artists, and the importance of the colors used, and we created a book."
While attending a reunion with her sister at Lenoir-Rhyne soon after Grace Chapel opened its doors in 2014, the two of them explored the building. "We walked in on an organ recital, and we sat down to listen," said Hall.
Noticing the Grace Chapel windows had no explanations attached, Hall first envisioned a brochure, but the project grew into a booklet, which is available in the chapel vestibule.
Childhood and student life
Hall's stint as a stained-glass scholar is one chapter of a life filled with adventures great and small. She was born just west of Hickory in Hildebran, North Carolina, to Finley Floyd Cooke and Sarah Lucretia Abernathy Cooke Tomlinson. Her father served as the postmaster for the town of Hildebran until his registration as a political independent cost him his position in the 1930s. Then her mother passed the civil service exam and took over her husband's post.
Five of the eight Cooke siblings attended Lenoir-Rhyne. Hall's younger brother Charles Cooke, Ph.D., is still here as a professor of physics whose destiny as an LR professor may have been set his freshman year when he was asked to teach a French class while the professors were out with flu.
When Hall graduated from Lenoir-Rhyne in 1943 with a bachelor's degree and teaching certification in English, Spanish and social studies, she accepted her first teaching position in Granite Falls, North Carolina.
After a few years in Granite Falls then Reidsville, North Carolina, Hall relocated to Virginia after reading George Washington High School in Danville was one of the top schools in the United States. She would eventually work for Virginia Department of Education, evaluating new teachers statewide as part of certification requirements.
The secret of her professional success traced back to her studies at LR. "Every job I ever got was because I could speak Spanish," said Hall.
Mom, entertainer, traveler
In 1951, Hall married Wallace Vann Hall, a U.S. Navy commander who became a car dealer in civilian life in Danville. The couple had two children, one of whom, W. Vann Hall, Jr., translated the early Cyrillic on the icon of Jesus in the Grace Chapel vestibule for Hall's booklet.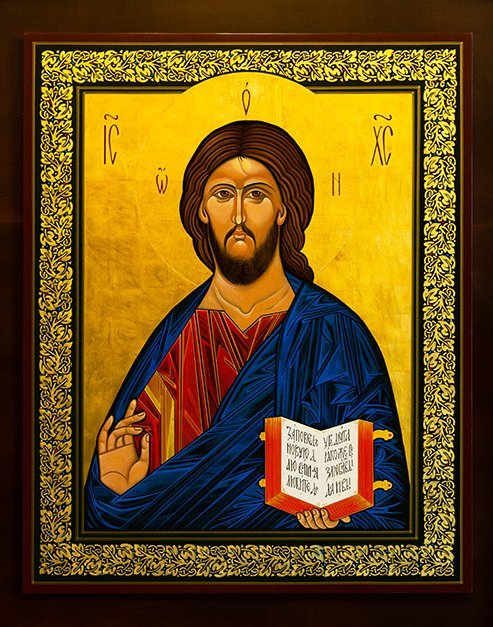 Hall had been involved with the Playmakers while she was a student at LR, and her interest in the theater continued throughout her years teaching in Danville, including a trip to the Miss Virginia pageant soon after her move there. "I was good-looking then," Hall chuckled.
The arrival of her children brought Hall into the world of children's theater, working with the Children's Theater of Danville and the Southern Children's Theatre Circuit. Most notably, she became one of the puppet performers on "The Old Rebel Show," a popular cowboy-themed children's variety show broadcast on WFMY out of Greensboro from 1953 to 1965.
"I wrote skits and made puppets, and we'd travel down to Greensboro every week to do a puppet show. That lasted for four years. It was a lot of fun," said Hall.
The Halls traveled frequently, thanks to Wallace Hall's Naval experience, often taking off on an international trip without knowing the destination in advance. On a memorable trip to Morocco, the Halls befriended a director of tourism who invited them to his home for his American wife.
Remembering this adventure that started with an unpredictable outcome, Hall said, "I've learned you never turn down an opportunity."