---
Organic chemistry has a reputation as one of the most challenging undergraduate course offerings, even for chemistry majors. Community health major Lauren Witke '23 looks back on her time in organic chemistry from an unusual viewpoint.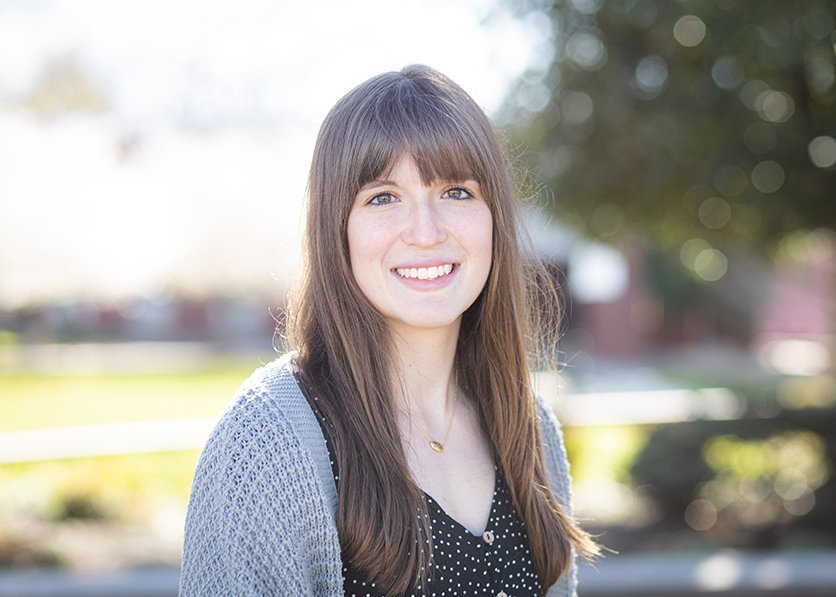 "It was fun. You learn to love it," she said.
One contributor to her fond memories of organic chemistry and her success in similarly challenging courses has been the relationships she forged with her professors.
"They've all been so supportive and helpful. They want you to succeed, even if you're not specializing in the sciences."
The promise of those relationships drew Witke to Lenoir-Rhyne in the first place. She transferred after her first year at a large state university.
"I was sitting in a lecture with 100 of my closest friends. I felt like a number. I wanted smaller classes, to get to know my professors, to find more ways to get involved on campus without getting lost in the shuffle — and that's what I've done at LR."
In addition to immersing herself in campus life by serving on the activities board, student government and orientation team, Witke has fully immersed herself in the academic opportunities around her — leading her to take challenging classes to feed her intellectual curiosity.
Witke chose community health as a major partly because of its broad interdisciplinary scope. Instead of focusing on a minor, she opted to take extra lab sciences along with other classes that sparked her interest.
"I've taken a lot of psychology classes, for example. I took a lot of sciences too. This semester I'm taking a history class, 'The American Experiment' and a humanities class on pandemics in literature," she said. "A well-rounded education is important to me, and I think it makes me a better problem solver."
Community health is all about problem-solving, assessing the needs of a population, determining how to fill those needs, then executing those strategies and solutions.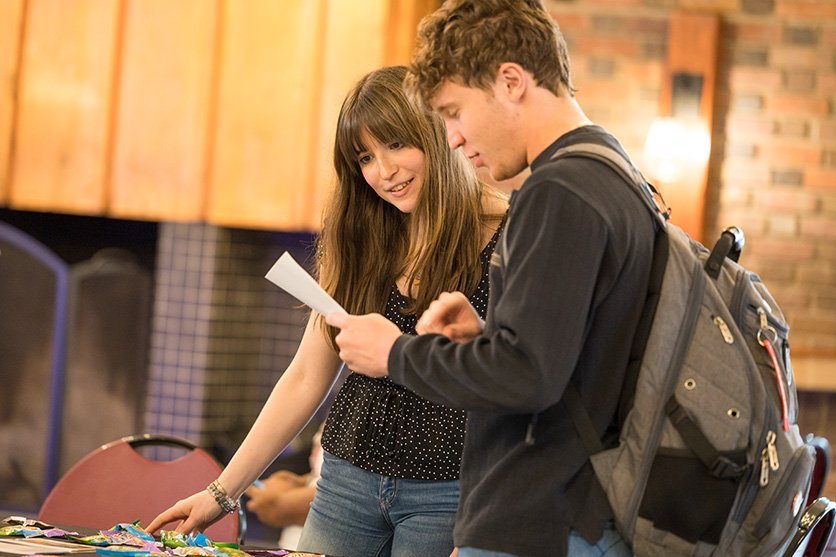 "I love program planning, doing the research and figuring out strategies to address an issue. For example, in my internship on campus, I highlighted meaningful self-care, which is such an important thing that we need in college and after college too," said Witke.
While grad school is likely in her future, Witke wants to expand her work experience first, building on her on-campus internship addressing health education efforts and her off-campus internship doing patient outreach and engagement for a medical practice.
 "A lot of community health strategy is multidisciplinary, implementing and evaluating plans to reach a goal," Witke said. "In medicine, you treat the individual, but that individual lives in the context of the community. In community health, we look for the root cause that may not be obvious. I want to see the larger picture and address what is needed at the community level."