International students at home in Hickory at LR
---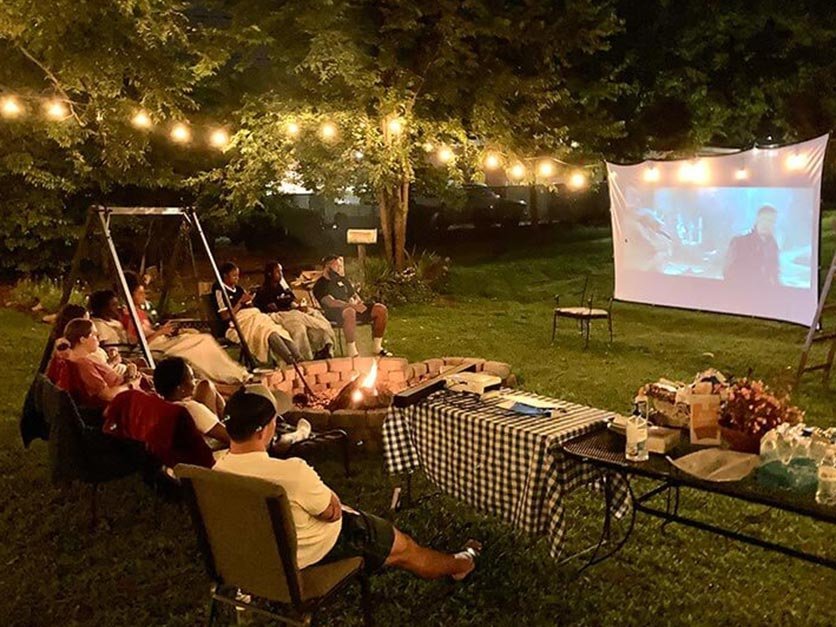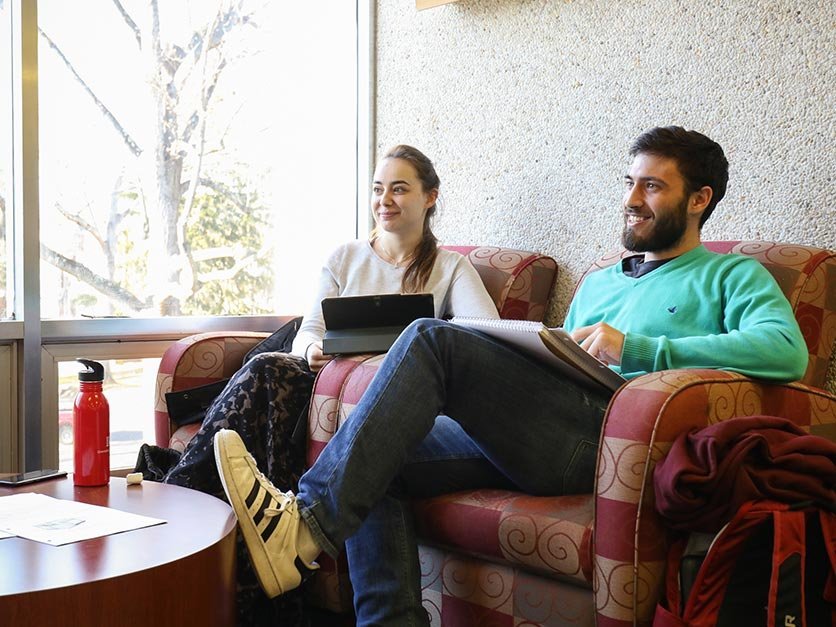 Students find friends and family at LR
---
Some international students weren't able to go home when the COVID-19 pandemic hit, and some found it safer to remain at LR. They made a community and family in the midst of the pandemic.
To some, Lenoir-Rhyne University is just a blip on the radar. Thousands of miles away from the megacities of Europe and urban meccas of South America and Africa, it's tucked in beneath the shadow of the Blue Ridge Mountains an hour away from a large city.
But there's nowhere Santiago Ambroggio would rather be than the small, private campus at the intersection of 7th Avenue and 8th Street in Hickory, North Carolina.
"It's welcoming and like a family," said Ambroggio, a native of one of Argentina's largest cities Resistencia. "It takes a short time to get adapted to everything. All of our students are from all over, so we find it easy to connect with each other."
With an enrollment of roughly 2,750 students across its three campuses, Lenoir-Rhyne is smaller than many of North Carolina's institutions of higher learning. But with more than 100 international and exchange students, LR is geographically and philosophically prepared to provide international students with life-altering experiences in the classroom and the world.
"I really enjoy getting to work with the students, meet their families and see them achieve something a lot of people don't have the opportunity to achieve," said Eric Brandon, director of international and special projects at LR."
Different than home
In any given year, LR has 100 international students enrolled at its three campuses.
Students from across the globe have sojourned to Hickory for a unique opportunity. They've hailed from Spain, Germany, the United Kingdom, Brazil, Rwanda, Nigeria, Malaysia and more.
"Most of them are a little older," Brandon said. "A lot of people don't realize it, but in some countries, they have 13 years of schooling before college. Some students take a gap year or serve in the military. The internet helps a lot. There are recruitment agencies that refer them to us, and sometimes they're referred to us by the ELCA (Evangelical Lutheran Church in America) office out of Chicago."
Ambroggio was interested in studying abroad when he contacted his university, Universidad Nacional del Nordeste, in Argentina to ask about exchange student opportunities. He had already completed two years of college, but was looking for a life-changing opportunity.
"They just give you a list of universities, and you pick one," he said.
The now 23-year had a choice between West Virginia University, Troy University in Alabama and LR for the 2016-17 school year.
"To be honest, I didn't know where North Carolina, West Virginia or Alabama were," he recalled. "To me, they were all huge and awesome."
Beulah Yusuf was a recipient of a four-year scholarship from the ELCA through the International Women Leaders Scholarship Program, which provides female students from around the world a sponsorship to study in the United States.
The 19-year political and international relations major hails from Yola, Nigeria. Yola is the largest city in Adamawa State, population 330,000, which borders Cameroon.
"I was given a form to fill out (for the scholarship) after high school," Yusuf said. "I went to a university in Nigeria before coming to LR because it was a long process, and I wasn't sure I was going to get the scholarship.
"Hickory is definitely different from Yola because of the way of life and movement of people from one place to another, so I had to adjust."
In the classroom, Lenoir-Rhyne has provided them both with unique opportunities to pursue their desired profession.
Outside the classroom, it's been an experience unlike any other. In Resistencia, Ambroggio had the opportunity to hike in the mountains and he could visit the ocean. However, if he wanted to go to the beach, it was an 18-hour drive. To the mountains — 12 hours. In Hickory, he could conceivably do both in the same day.
"Hickory's location is perfect," he said.
Likewise, Yusuf was 800 miles away from the ocean. She had seen mountains before, but didn't take part in hiking them until arriving in Hickory.
For both, snow was a thing of the movies before arriving at LR.
Abroad during pandemic
When they made the decision to come to Lenoir-Rhyne, Ambroggio and Yusuf were looking for a once-in-a-lifetime experience not a once-in-a-century pandemic.
When the COVID-19 pandemic hit in early-to-mid March, much of the world was figuring out how to do their jobs and keep their families safe all from home. Yusuf and Ambroggio didn't know if they were even able to go home.
"In the spring, every year, I have to sign off on all our international students' immigration paperwork so they can return in August," Brandon said. "March was pretty chaotic. Before all the international students left to go on spring break, I thought it would be best for me to sign all of their documents because there was the chance they wouldn't be back."
That foresight was needed.
As coronavirus cases in the United States began to rise, LR made the decision to extend spring break by an additional week and transition the rest of the semester and all of summer term to online instruction.
LR's domestic students made their way home in the United States, and the international student population began to make their way home through congested airports one-by-one. A few, such as Ambroggio and Yusuf found the safer option was to stay.
"Argentina closed its borders, so even if I wanted to go home, I was not able to," Ambroggio said. "At the beginning, it would have been nice to see my family, but it ended up getting so bad in Argentina that it's much safer being here."
The Argentine government announced the closing of its borders March 6, and a ban on flights into the country has been in effect for months amid rising COVID-19 cases.
For Yusuf, the decision to stay was made even before spring break.
"There were so many risks attached to going home because of the uncertainty of the coronavirus," Yusuf said. "I had to be sure that when I go home, I will be able to renew my VISA, because if I can't, I won't be able to come back to the U.S. I wasn't even sure the embassies would be open.
"Am I happy I stayed? I have mixed feelings. There are definitely good sides to my staying, but I wish I was able to go home."
As an F1 visa holder, Yusuf was exempt from the United States' travel ban placed on citizens of Nigeria, however, Yusuf and Brandon didn't want to risk her being denied re-entry for the fall term.
"There ended up being about 15 international students that I recommended them to stay in the U.S.," Brandon said. "At the time, our country was doing so much better than their homes."
Lenoir-Rhyne permitted those students to remain on campus in the residence halls, and members of the staff stayed in touch to help meet their needs. However, with faculty, staff and the rest of the student population working and attending classes remotely, the thing they need the most was interaction and a sense of normalcy.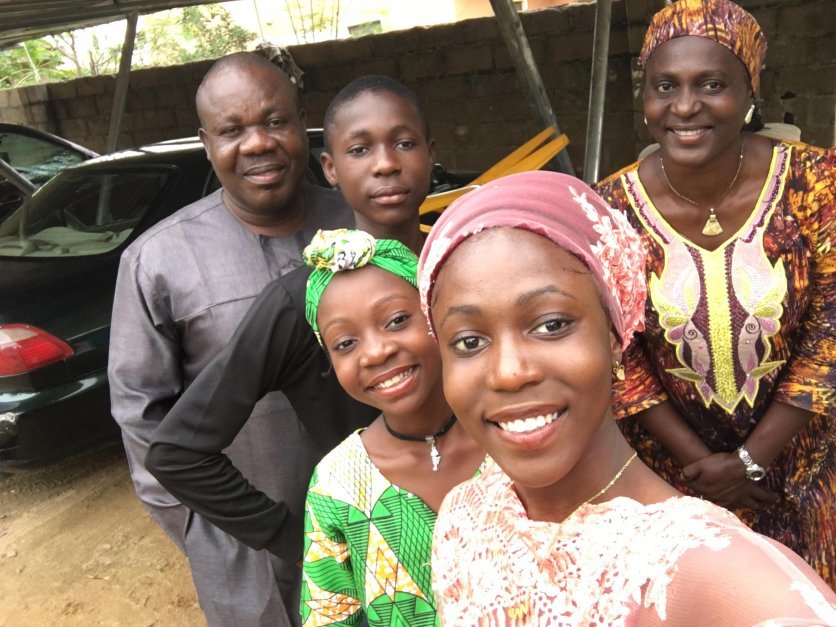 Beulah Yusuf hails from Yola, Nigeria
---
Beulah Yusuf was exempt from the United States' travel ban against Nigeria, but she found it safer to remain at Lenoir-Rhyne during the pandemic rather than risk being unable to return for fall term.