---
LR senior becomes NASA intern
Madeline Schmidt didn't necessarily have unique plans for her time in college.
A double major in business management and marketing, Schmidt was in search of an internship and thought if she has to take a shot, she may as well shoot for the stars.
A senior, Schmidt applied for and was selected to participate in an internship program with NASA, and that's what she did for 10 weeks over the summer, helping gather information and provide input into the future of space exploration and aviation.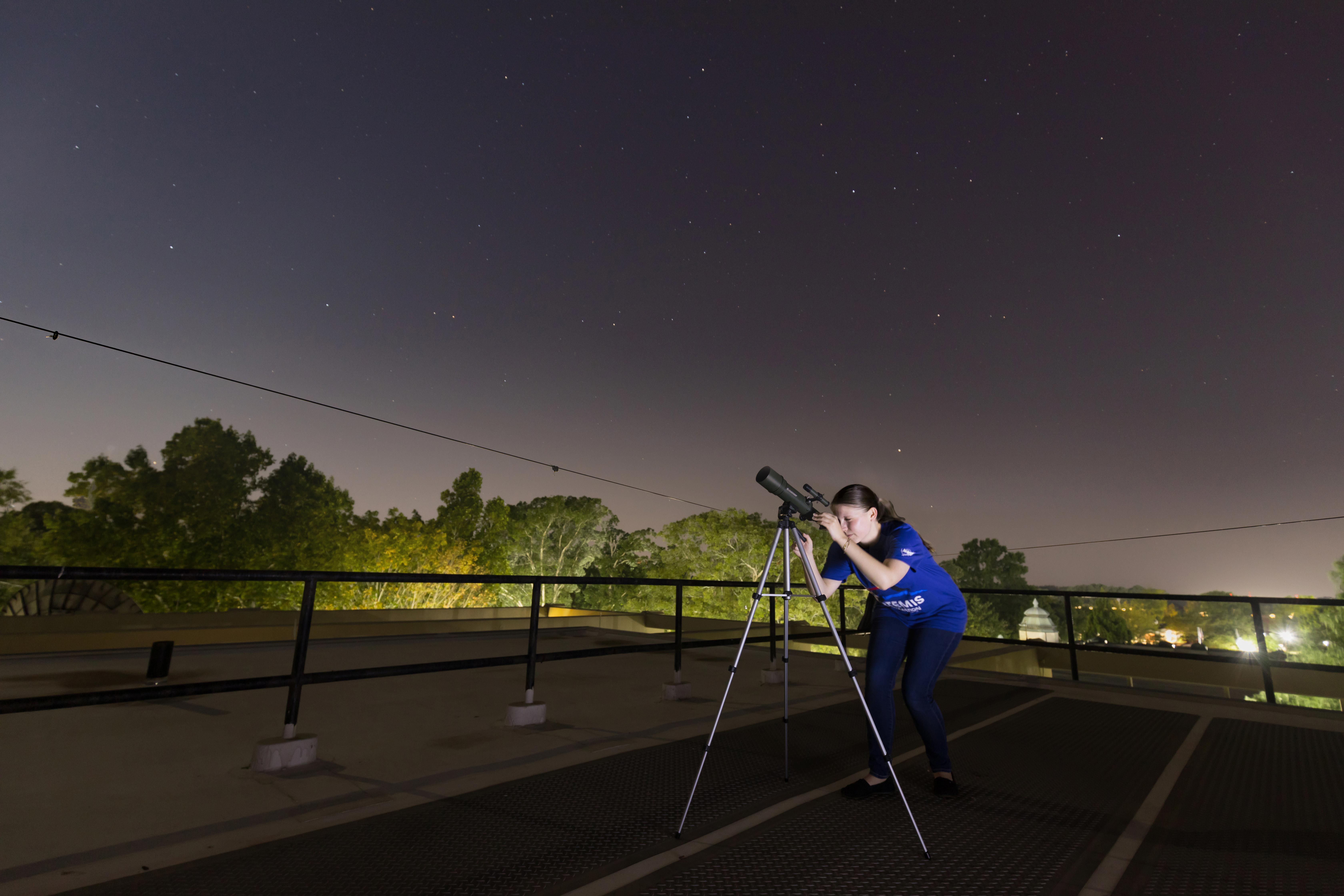 "I've always had a love for space travel and NASA," said Schmidt, who says her love for space and aviation came from a lifetime of watching her dad, who is a pilot, and mom, who is a flight attendant, take to the sky. "The history of it where people were brave enough to go into the unknown when they may not be brought back to earth."
Like many college students, Schmidt knew she wanted to do something. She didn't know what, but she wanted it to be remarkable.
"An internship is supposed to lead to a job, and I wasn't finding any internships that I was excited about," she said. "I did have an opportunity at a financial agency, but my mom said, 'You love NASA. Do they have anything?' I thought — no. I'm not a STEM major, so I didn't think there was a chance. But I looked anyway."
She found an internship application that featured a series of essay questions with strict character counts, such as describe technical skills in 300 characters or less.
"I used anything I could to sell myself," she said. "I told them that I loved the history of NASA, but I also wanted to be a part of its future."
On May 4, she received a call from NASA.
"They called and said they were impressed with my résumé and offered me the internship," Schmidt said. "I didn't even have to interview. They told me I could take a few days to think about it, but I accepted right away."
Like that, Schmidt became an intern for the Office of Strategic Analysis, Communications and Business Development for the NASA Langley Research Center. She was tasked with contacting commercial companies in aviation and aerospace to see how they could collaborate on projects with NASA to impact the future of space travel and aviation.
Over those 10 weeks, she interacted with 136 different companies and compiled a final report. In addition, she had the opportunity to interact with and work with professionals throughout the organization.