---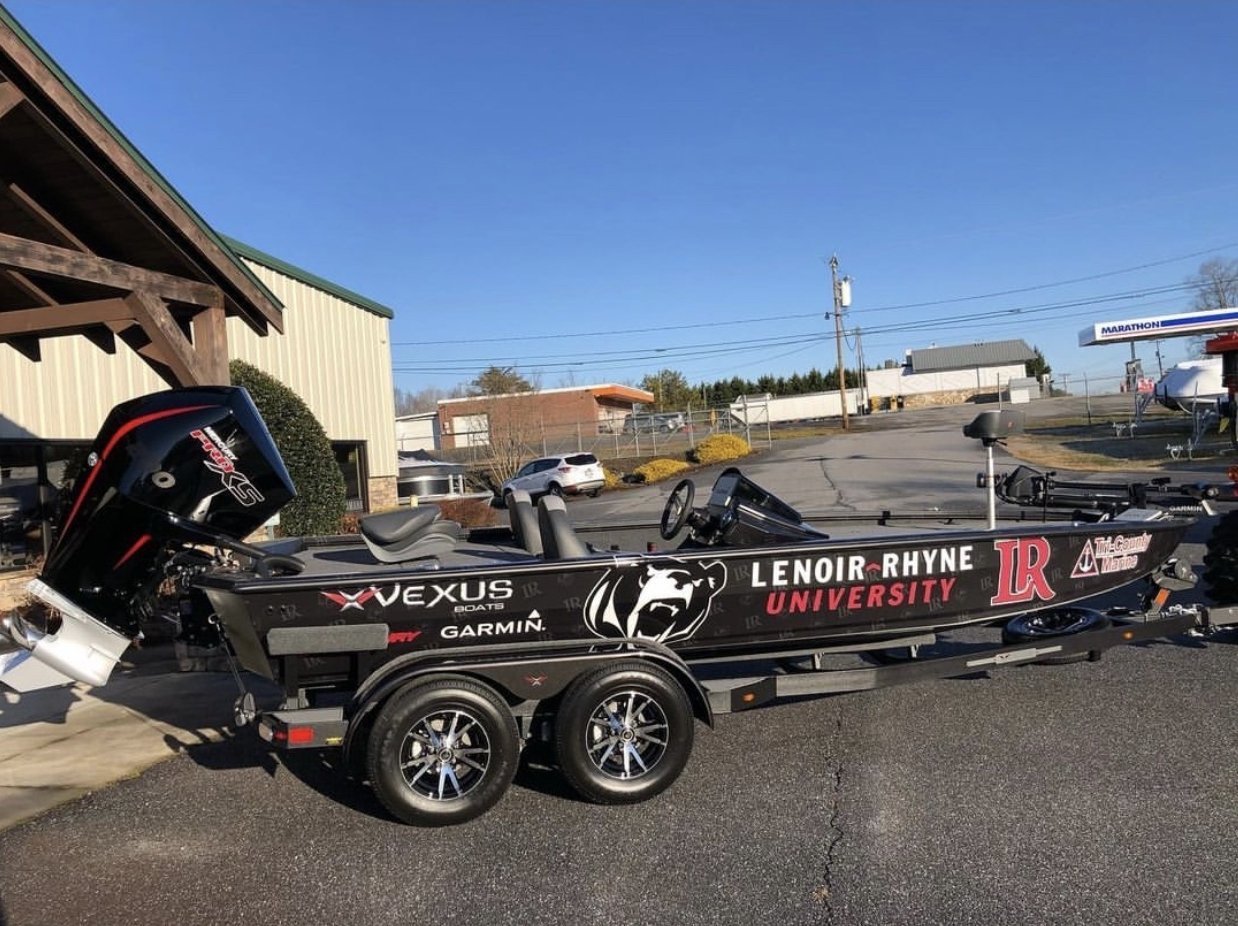 With Lake Hickory and Lake Norman so near, it was only a matter of time before LR joined the many colleges and universities that have made bass fishing one of the fastest-growing club sports in the nation.
"The great thing about bass fishing is that it promotes both teamwork and independence — and it's fun. As a club sport, it's open to everyone, so that creates a sense of belonging and inclusion for anyone who wants to join," shared Leah Beth Hubbard, assistant vice president for mission, engagement and innovation and bass fishing club advisor.
Teach someone to fish
Club president Trip Johnston '23 proved how work ethic and willingness to learn could take him far when he took up bass fishing in high school.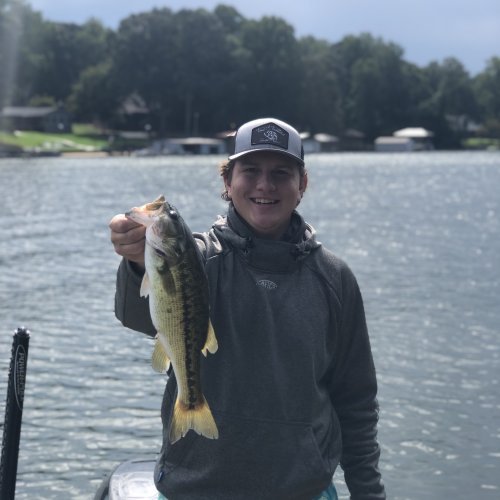 "My friends were getting into fishing. So, I watched some YouTube videos, bought two rods, and when I couldn't play football, I was just fishing," shared the criminal justice major.
Johnston's angling partner, fellow criminal justice major and club vice president Logan Hendrick '26 has a long history with bass fishing. "My dad introduced me to bass fishing when I was a kid. I enjoyed the peace and quiet," said Hendrick.
Even though he has been fishing for years, Hendrick thinks of fishing as an ongoing learning experience that's open to everyone.
"My advice for someone who is new to bass fishing is to go as much as you can. Every time you go fishing, you learn something new," he shared.
Catch and release
Competitive fishing is more complicated than just baiting a hook and hoping for the best. Success on the water requires hours of preparation before anyone sets foot in a boat.
"There's a real science behind fishing that most people just don't know about," Johnston explained. "We spend a lot of time studying topographic maps of the lakes. We look at the depths of the water, where the rocks are, what the fish are eating, the water temperature, the weather — there are a lot of variables to keep in mind."
Teams compete in a series of tournaments — including the Major League Fishing Abu Garcia College Series and the Strike King Bassmaster College Series — winning points based on the weight of their catches and accumulating points in the series overall.
"Each boat has just a captain and a co-angler — but some of the bigger college teams might have 10 boats in a tournament," Johnston explained. "The captain and co-angler work together to catch the five biggest fish we can, but we have to abide by the state and tournament regulations for conservation."
While some of the finer points vary, the universal conservation rule is that fish be released back into the wild. Boats use aerated wells to store catches for weighing and measuring.
"It's our responsibility to keep the fish alive to the best of our ability. We lose points and get fined if we don't," Johnston shared.
The price of fish
While boats, equipment and tournament fees are expensive, the LR bass fishing club finances its adventures the same way most college teams do — through corporate sponsors and local partnerships.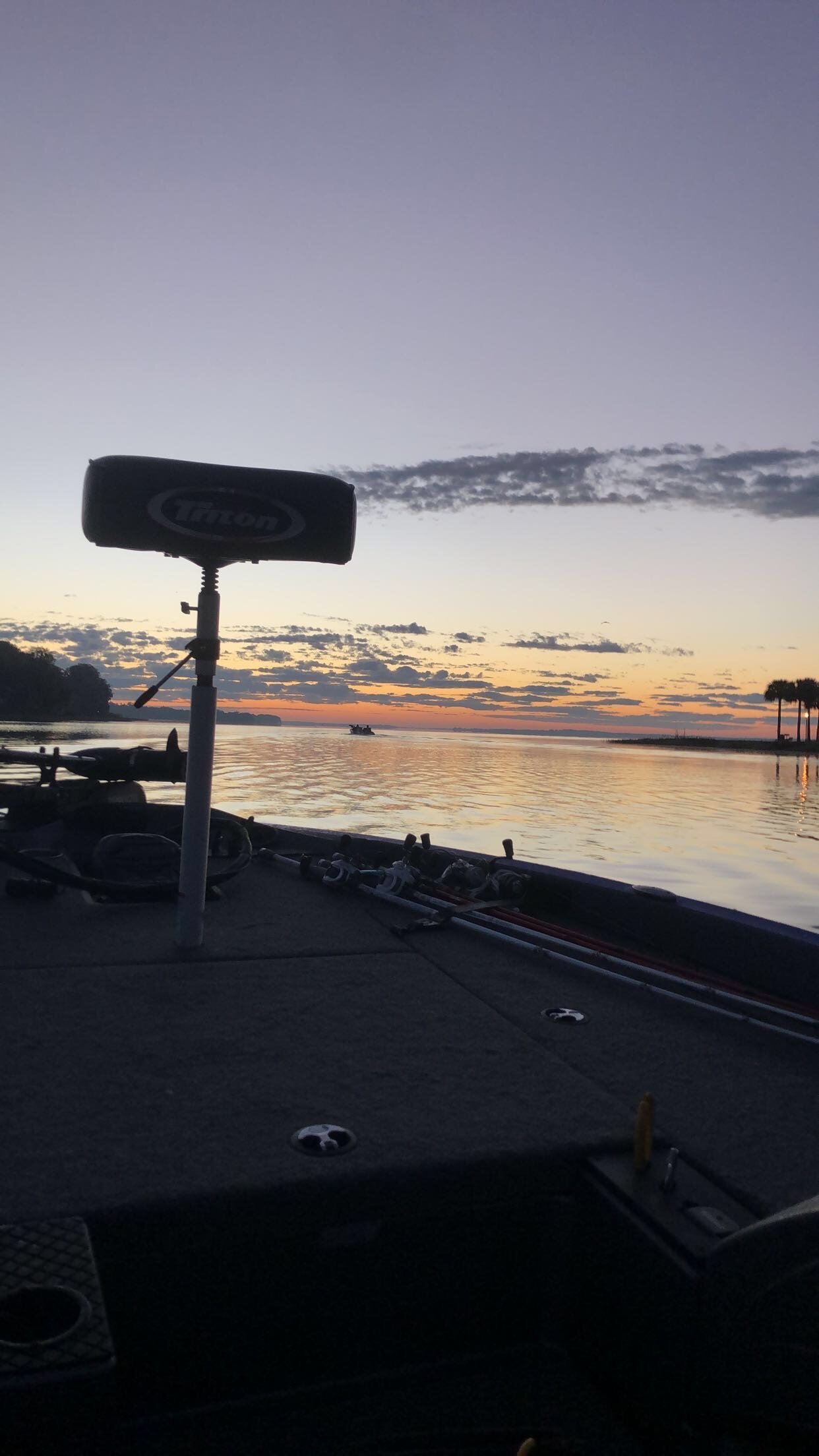 For example, the LR team boat was donated by Vexus Boats through Tri-County Marine in Granite Falls, with equipment from Garmin and an engine from Mercury. Because tournaments are often televised — and bass fishing culture is enthusiastic — sponsorships provide useful exposure for brands.
"It's kind of like NASCAR," Johnston said. "Sponsors give us donations or discounts, and we put their logos on our jerseys or our boat, so when we're on camera, they get exposure."
Plenty more fish
As Johnston prepares to graduate and pass club leadership along to Hendrick, he reflects on the funny stories from his bass fishing career — nearly running out of gas on the way through the Everglades to a tournament, his previous co-angler tumbling out of a boat trying to get a better look at a catch.
"The club and the competition give us a chance to get outdoors in a different way, get out on the water, travel all over the country. That's not something we had before."
The team has also given him a chance to connect with students from schools around the United States.
"We joke around a lot in the staging area, but if you're standing up on the stage with the winning catch and someone comes in with a bigger fish than you, it's like, 'Good job, man.' It's not petty or spiteful," he shared.
Along with the memories and camaraderie, bass fishing has given him a pastime he can keep for life.
"I don't think I'll ever fish professionally, but I have dreams of buying a bass boat and competing in the little local derbies in my hometown or organizing an alumni tournament at LR one day."