---
Students Today, Tech Experts Tomorrow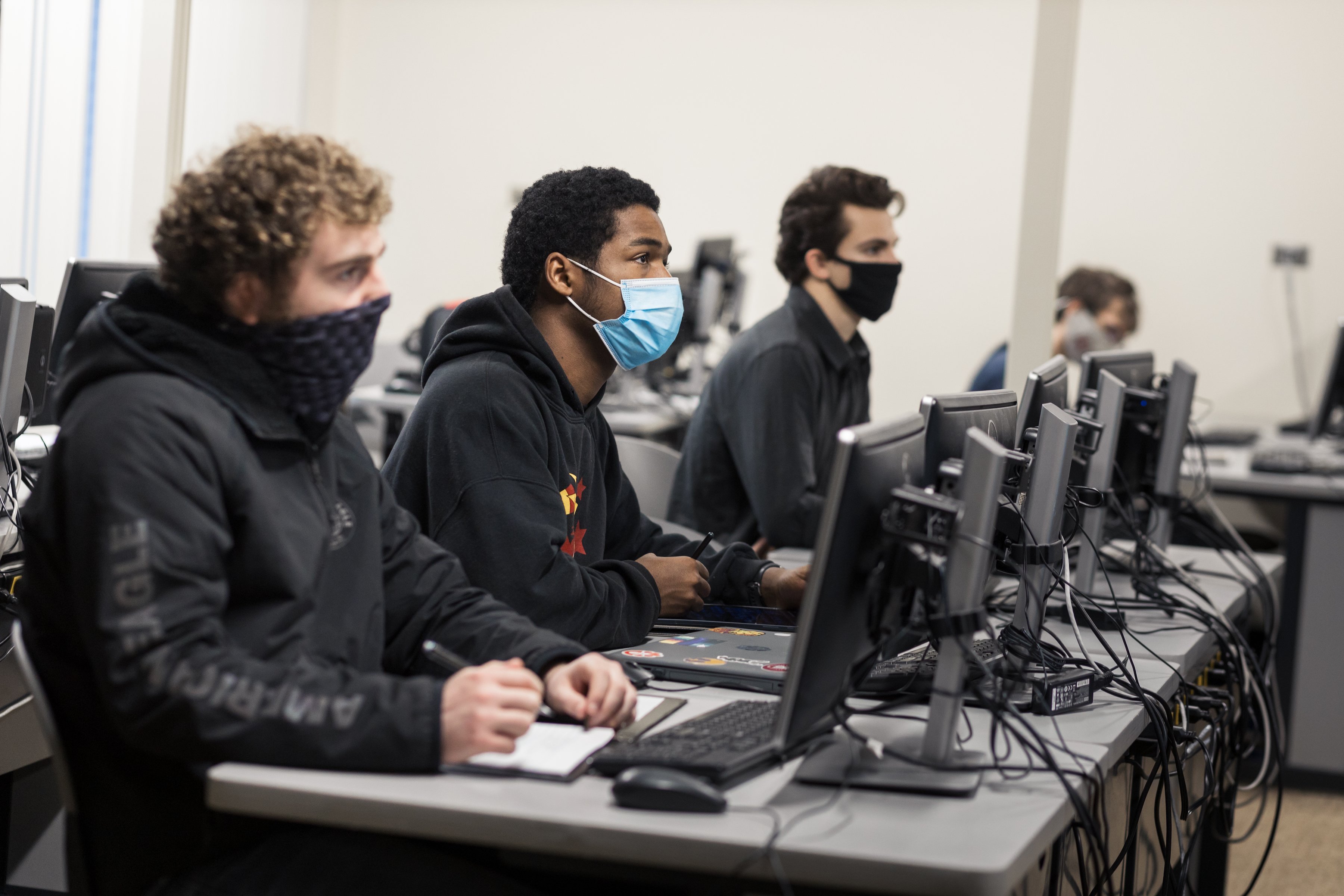 Technology has made a significant impact on how people live their lives. People find themselves asking, "What would we do without technology?" The more important question is, what would people do without the experts that know how to operate it?
Bjarne Berg, Ph.D., is an instructor of those future technology experts.
LET'S BUILD A HOUSE
When students are interested in joining the computer science or information technology (IT) programs at LR, Berg ensures all students know the difference between the two programs before diving into their studies. Often the two majors are mistaken as the same courses of study, yet the career objectives for each program are entirely different.
"We tell students interested in the computer science and IT programs, both programs are similar to the analogy of somebody building a house," Berg said. "If you're going to build a house, you are going to need some saws, nail guns, spray paint materials, electrical stuff, screwdrivers and other materials. That's the IT program. Those in IT are the people that take existing tools and build something, like building a webpage or database.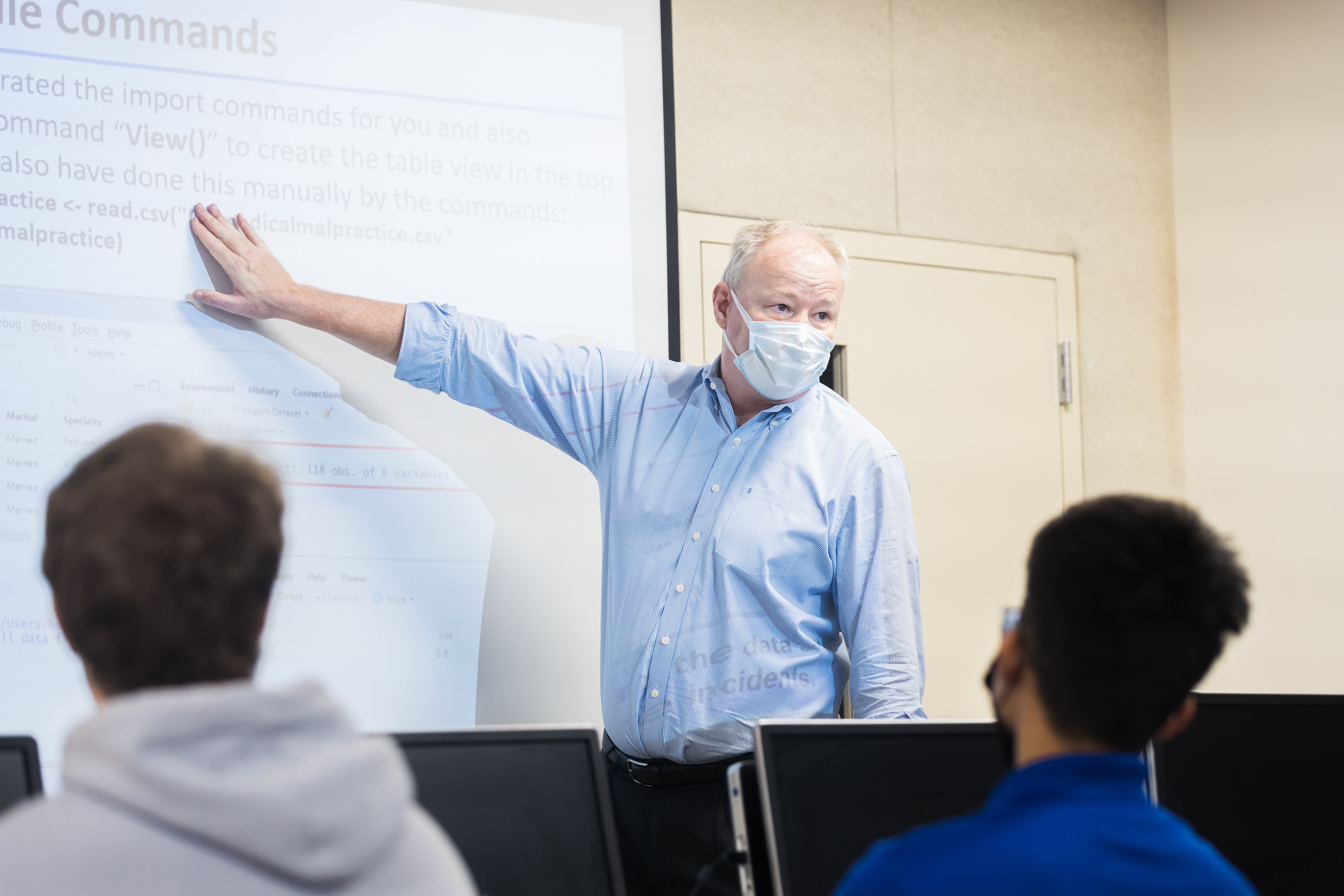 "Then we have the computer science side. Those are the people that make the tools. Someone has to make the nail gun, the sprayer, the electrical saw and making the tools is an important key to computer science. That means the person that makes the displays, keyboards, operating systems, microchips and all of those materials are creating the components and the programming language that we use."
With a passion for students and technology, Berg uses his knowledge and skills to teach future experts. He emphasizes the importance of experiential learning at LR.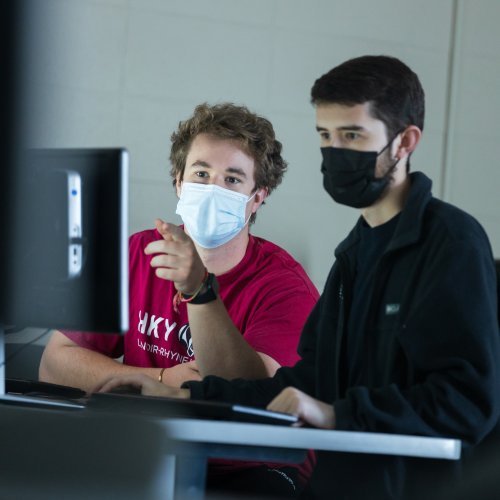 "The computer science and IT programs at LR are hands-on and practical," Berg said. "It's very much a hands-on program because of the skill sets that come out of these programs."
In addition, both programs offer various opportunities. Berg expresses the diversity of the program and how students can be successful if they work hard and stay committed. He is also excited about the enrollment growth.
"The computer science and IT programs have doubled over the last five years," Berg said. "We just hired another professor from India. For the fall semester, there were 41 students in the computer science program and 28 in the IT program."
The computer science program constantly evolves, adding majors and concentrations. In fact, a new major in cybersecurity is under consideration.
KEYSER IN COMPUTER SCIENCE
As technology advancements continue to increase, so has the interest in computer science and IT programs. Julia Keyser, a senior computer science student, chose LR because of her love for technology that began when she was young. When she reached high school, she embraced her passion and made it a reality that eventually led her here.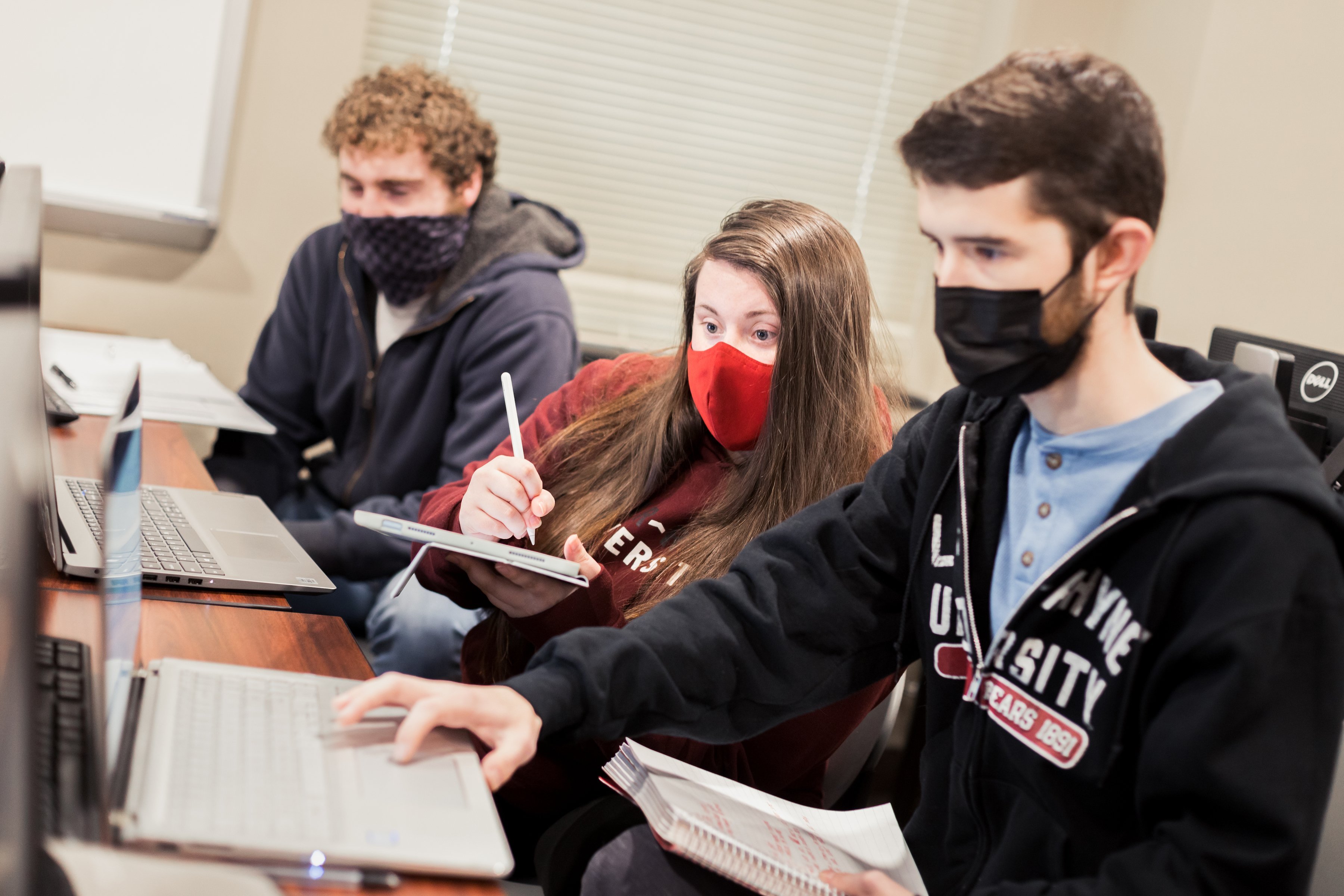 "I started coding for Wix when I was 8 years old," Keyser said. "I started editing CSS coding and HTML coding for websites. I didn't get into computers until my senior year of high school. I took a two-person class where I was able to help the tech advisor of all of [Charlotte-Mecklenburg Schools]. I had a friend in that class with me, and he was going into computer science. He shared more about it, and that's when I realized I know some of this stuff, and I enjoy doing it. So, I started looking at the computer science programs, and that's what brought me to LR."
Over the last four years, Keyser has excelled in her courses and fully embraced her opportunities. Despite being in a predominantly male-dominated fields of study, Keyser has made her mark as the only female who will graduate with a computer science degree in May 2022.
"During my senior year of high school is when I made my decision to go into computer science," Keyser said. "I had male teachers that told me, 'You would be better choosing another field.' However, when I came to LR, it felt nice being equal and feeling like I could do the same things the men in the program could. Yes, it was a little bit of an adjustment. I didn't walk into this program with a heavy background in computer science, but I'm coming out of it, and I feel confident in my skills and what I can do as a computer scientist."
After taking a computer security course, Keyser realized she loves the cybersecurity component of her major and plans to seek a professional career in computer science with a cybersecurity focus. But, no matter which path life takes her, she said LR has prepared her.
"Doing offense and defense on cybersecurity takes a lot of experience in that specific field," Keyser said. "If cybersecurity doesn't work out for me, or cyber forensics isn't my thing, I have so much to fall back on because of the computer science program at LR. It has given me a well-rounded education on the different aspects of a computer that will help me in any career in computer science."