Former Joe Bear returns as campus pastor
---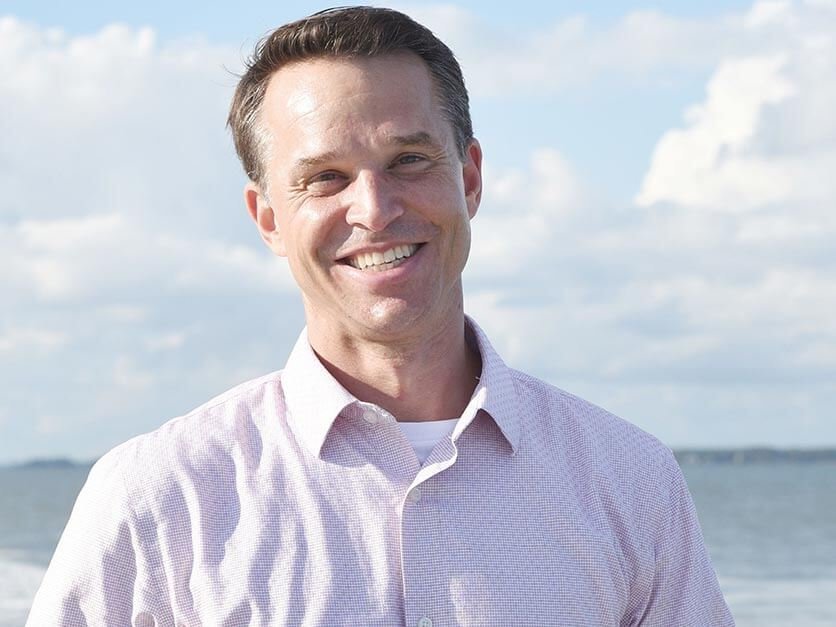 Pastor Cutter is an alumnus of LR and LTSS
---
Cutter was a 1996 graduate of Lenoir-Rhyne, and he worked on his master's in counseling at LR before attending seminary at LTSS. He has served as the pastor at Newberry College and at parishes in Ohio and Georgia.
Joe Bear is coming back to lead worship at Lenoir-Rhyne University
LR is pleased to announce that alumnus — and former Joe Bear mascot — the Rev. Todd Cutter is coming home to serve as university campus pastor and director of spiritual life.
"I'm looking forward to having the opportunity to be present with students at one of the most important phases of their life," he said. "When we're in college, we look at what we believe and flesh out why we believe it. I love that Lutheranism grew out of a university setting, and I look forward to encouraging students to ask questions and think more deeply."
A veteran parish minister with more than 15 years at the pulpit, Cutter has LR black and red coursing through his veins.
He earned a bachelor's in elementary education in 1996 from LR, having served in student government and spending his last two years as an undergraduate as the school mascot Joe Bear.
"I got back from a study abroad semester in England, and the cheerleading coach was one of the admissions counselors. She remarked that they didn't have a Joe Bear, and I told her I'd do it. The first costume I had smelled awful," he laughed. "They got a new one my senior year, and it was the most terrifying costume in the world. Nowhere near as nice as the one we have now."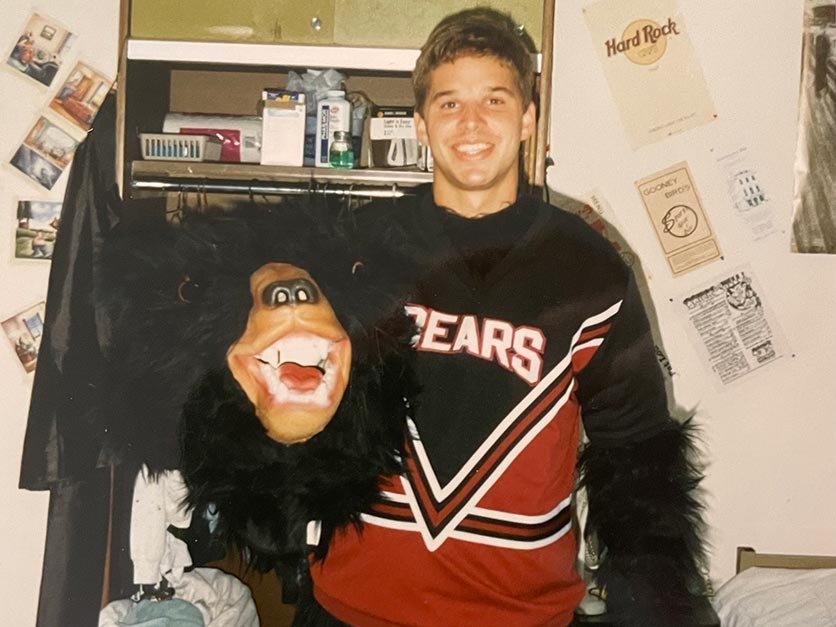 Pastor Todd Cutter was Joe Bear
---
Cutter took over mascot duties as a junior and helped usher in a new and improved Joe Bear costume as a senior in 1995-96.
After graduating, Cutter joined the admissions department as a staff member where he began to work on his master's in counseling. He then followed his calling into the ministry, enrolling at LTSS, prior to its consolidation with LR, graduating in 2004 with a Master of Divinity.
"We are delighted that Pastor Cutter and his family have decided to come home," said Dr. Fred Whitt, university president. "As a minister in both the parish and higher education, he has the experience to help our students. In addition, as an alumnus, he understands the tradition and values we hold dear here at LR."
Cutter accepted his first call to a parish in Southern Pines, North Carolina, and soon after, met his wife Sara. They returned to South Carolina, where he accepted a position as campus pastor at Newberry College, while she completed her studies at LTSS. They spent 10 years in Cincinnati, Ohio, and the last three at a parish in Savannah, Georgia, prior to accepting the position at LR.
In addition to leading chapel services at LR, Cutter plans on supporting faith-based groups on campus while reviving some groups that have shrunk in size and strengthening relationships with community churches such as St. Andrews Lutheran, which is a neighbor to LR.
"There is so much structure with working in a parish between getting ready for Sunday service every week and day-to-day meetings that I look forward to the freedom that comes with working on a college campus," he said. "I can connect with students in the morning over a cup of coffee or in the afternoon while walking my dog."
Cutter, his wife and daughter Amelia, 9, are relocating to Hickory, and he plans to begin at LR on Aug. 16.