---
First-generation (first-gen) students make up about 40% of the undergraduate population at LR, and this year the university has added a residential learning community (RLC) and a designated first-year experience class (FYE) to an array of supports designed for this unique group.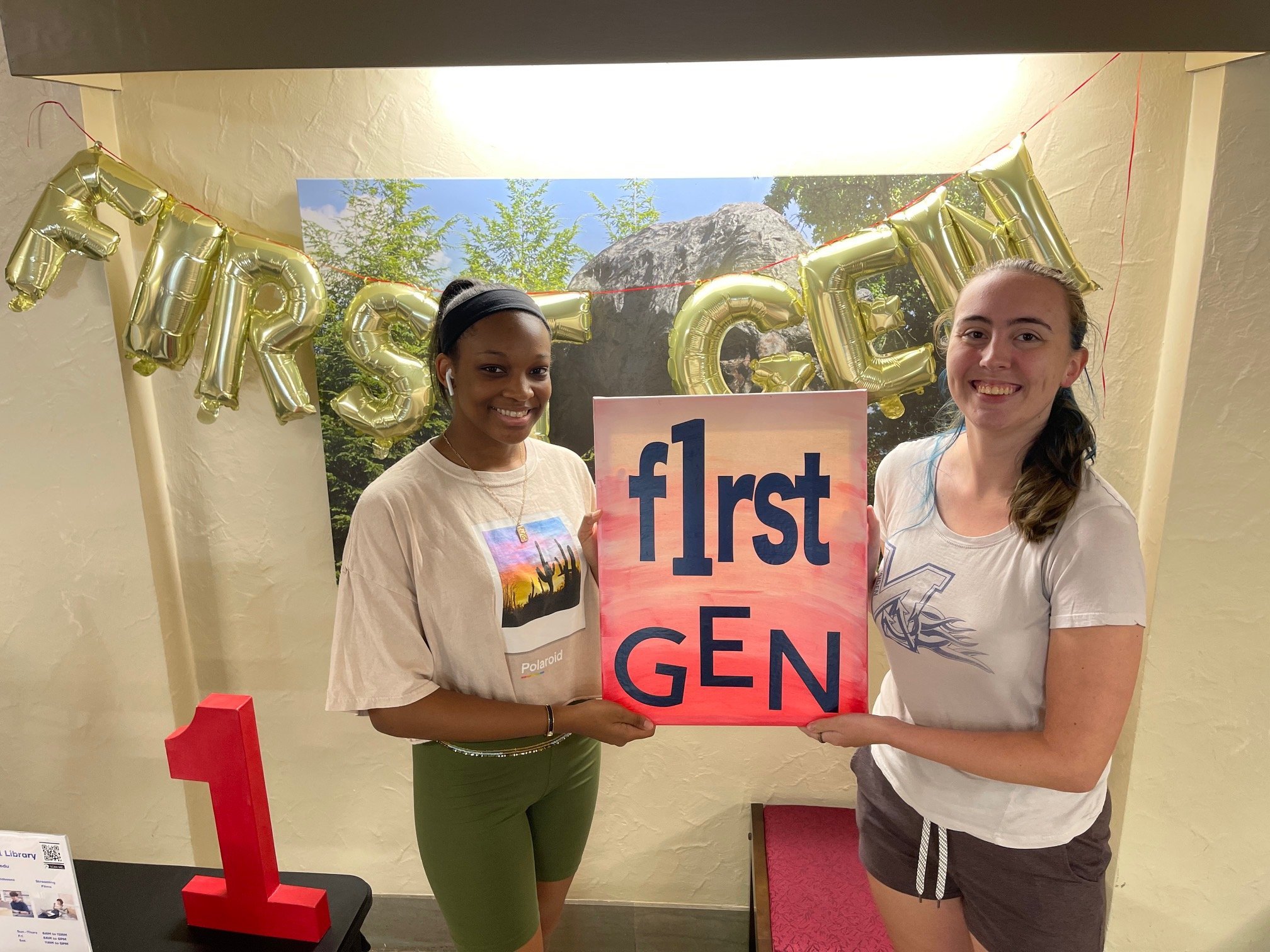 As the first generation of their immediate families to attend a four-year college or university, first-gen students often are not exposed to the same casual conversations about college life that their non-first-gen peers engage in with their families. Research shows the absence of this generational knowledge can present challenges for first-gen students' success in college.
"Our first-gen students have a ton of energy and enthusiasm, but they don't always know exactly what to do with it," explained Beth Wright, Ph.D., associate professor of sociology and faculty fellow in the Office of Student Success — once a first-gen student herself. "We want to show them how to harness and direct all that energy, so they can make the most of it."
How the RLC started
At LR's Hickory campus, a residential learning community is comprised of students who — based on a common interest or trait — choose and are approved to live together within a designated area of university housing.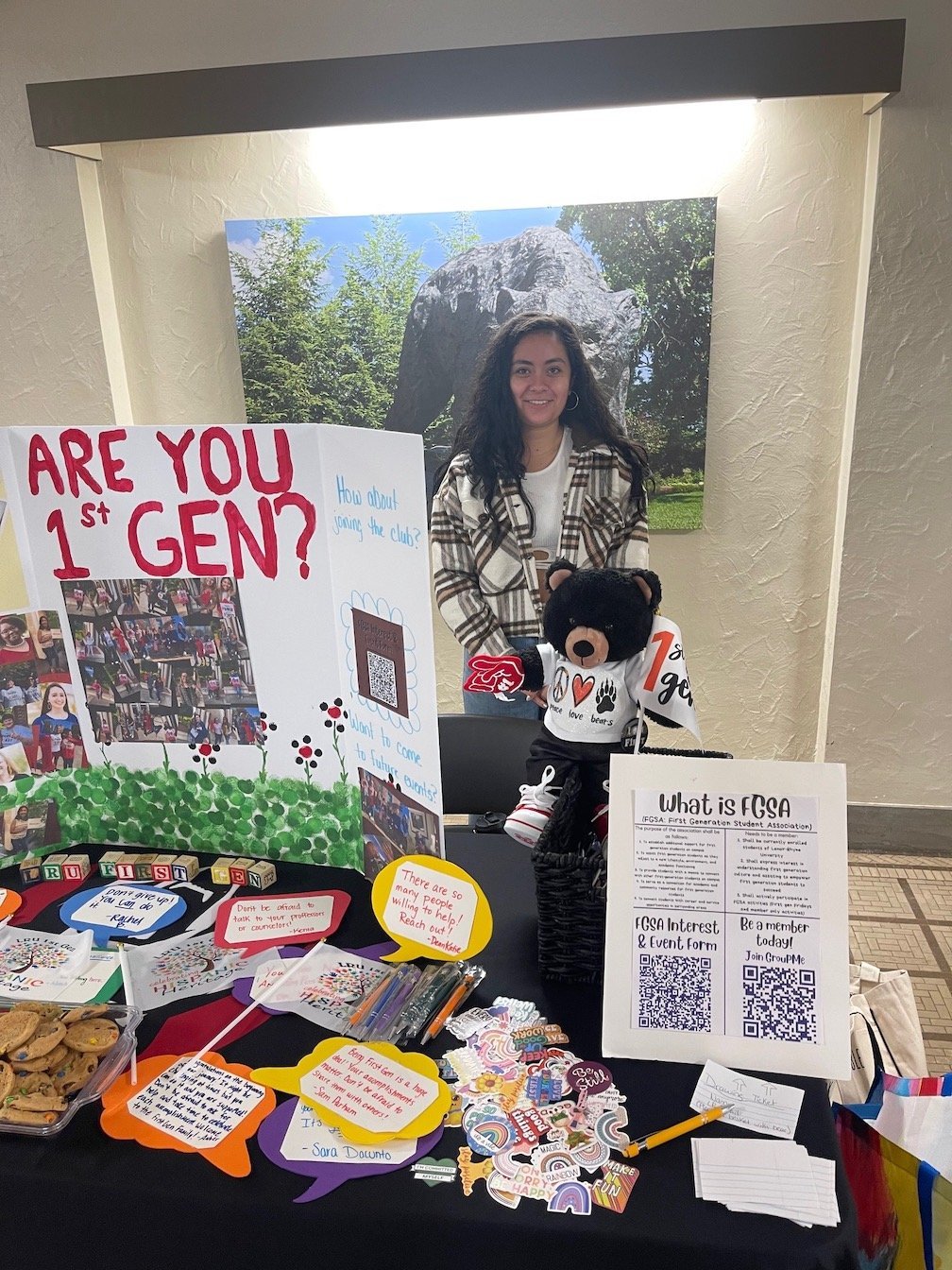 "An RLC lets students build community and connections, so it raises their chances of remaining in school and graduating. In 2019, a committee met to decide the focus of a new RLC. We had various options, and we decided a first-gen group made the most sense," explained Teena Brooks, first-year student advisor and coordinator for initiatives for first-gen students.
Research from the National Center of Education Statistics shows that first-generation students face practical and social-emotional obstacles that result in lower degree completion rates. On-campus support and community building put the odds in their favor.
"Looking at the needs of our campus, we know first-generation students overlap with other demographics we already work closely with in the Office of Student Success," Wright added. "We saw the RLC as a way to address a population we already know and understand by adding the resource of a community."
In the residence hall
While the COVID pandemic delayed and complicated the implementation of the RLC until this year, now that it's in place, the community is serving its intended purpose.
"What I've seen and experienced is that they have really relied on each other, especially at the beginning of the semester," shared EmilyAnn Graudin,  current graduate student pursuing a degree in clinical mental health counseling and residence director of Fritz-Conrad Hall, where the RLC lives. "It was really cool seeing them building this community with each other."
A goal for the first-gen initiatives already in place — such as the First-Gen Student Association (FGSA) and First-Gen Fridays — has been to encourage first-generation students to serve as a support and resource for one another. According to RLC residence advisor and first-gen student Mckenzie Shoe '24, the students in the RLC are having a very different experience from her first year. Shoe started at LR under COVID restrictions, but she also felt secluded from her peers who had families with college experience.
"I felt like I had no idea what I was doing, especially compared to people around me. I've made really good friends here, but it took a long time," she shared. "For the students on my hall, it's the complete opposite. They're not all best friends, but they've been able to connect and look out for each other."
In the classroom
All first-year students at LR enroll in an FYE — a multidisciplinary course that combines skill-building and academic inquiry. Students in the RLC and their first-gen classmates are enrolled in "First-Gen, Work and Identity," an FYE designed to meet their specific concerns.
"We're really aiming towards a holistic first-year experience class that really meets first-gen students where they are and builds them space to learn the hidden curriculum of college — the rules and procedures that aren't explicit that other students just seem to know," shared course instructor Teresa Swan Tuite, Ph.D., director of student success and retention.
The course covers all the building blocks for college success, including study skills, time management, mental health, financial literacy, career planning and vocational development. The course adds an experiential piece by including campus cultural events — such as Visiting Writers Series lectures — and team-building field trips to the ropes course at Treetop Adventures on Lake Hickory.
Like all FYE courses, this one includes a community service element helping run outreach for the First-Gen Student Association through First Gen Fridays — the first Friday of every month on the first floor of the Rhyne Building — strengthening the network of first-gen students across campus.
The combination of the FYE and RLC is making a positive impact on the students involved. Kavia Huett '26 shared, "It helps to know we're all new at this. So we talk about things we're going through and try to find solutions as a group. I feel a lot more confident because I feel like I have a great support team."