---
On her first day at Lenoir-Rhyne, in August 1973, Deborah Kay Robinson '76 — Robi to her friends — walked into the Cromer Center and met the love of her life.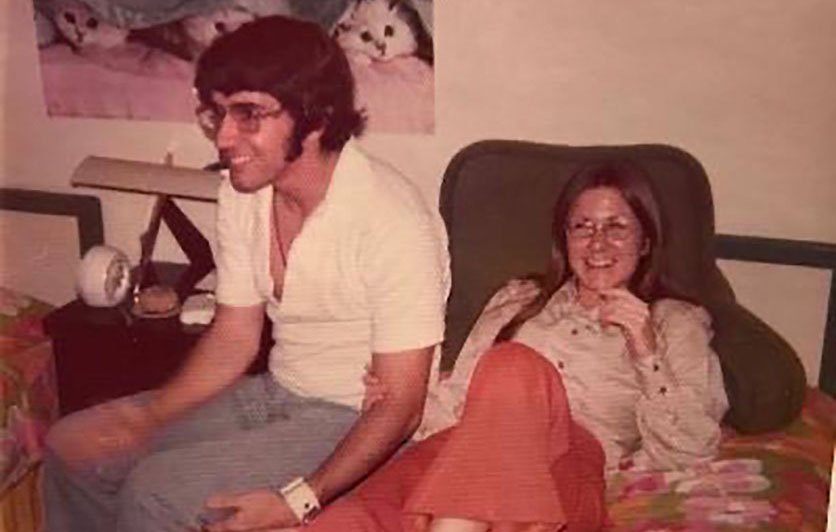 "We met right up the stairs by the Student Life offices," said the Rev. Dr. Devon Boan '75, known as Rudee during his LR days. "The campus guides had set up a table for incoming freshmen. Students would come in, get their paperwork done, and then we'd show them to their dorm room. Robi walked in with her parents, and I was smitten."
A different campus guide ended up showing Robi and her family to her room in Fritz-Conrad, which didn't stop Rudee from peppering the lucky campus guide with questions about her later. A friend of the couple who was present for that first meeting remembered it a little differently.
"He was at our house last fall for dinner, and we were talking about that day. He remembers as soon as she came in the door, I said, 'That's the woman I'm going to marry.' I don't remember saying that, but I did marry her," Boan smiled.
At a dance in the Cromer lobby a few days later, Rudee kept a lookout for his future wife, who eventually showed up looking for a friend to drive off campus for ice cream. Instead, Rudee asked her to dance, and they spent the evening dancing and chatting. Toward the end of the week, he was sitting in the library when he spotted Robi's orientation group, and she smiled at him on her way through on a tour.
"Then about 15 minutes later she comes back, and sits down with me," he said. "Talk about melting. I was done."
After that first week, the couple became inseparable, spending their dates walking around campus, watching television or sharing a snack on the steps behind the cafeteria.
"There wasn't a lot of money or a lot of things to do, so that was one of our favorite memories — just sharing a Coke and a pack of peanut butter crackers, being together. I don't know how many times we did that," said Boan.
Robi had one year left at LR when Rudee graduated with a B.A. in religion and enrolled in Southwestern Baptist Theological Seminary in Fort Worth, Texas. They made it work, and Rudee proposed to her in a pizza parlor during a visit to his hometown of Statesville, N.C. They married in July 1976, just two months after Robi finished her degree in education, specializing in teaching deaf and hard-of-hearing students.
In the decades that followed, the Boans built their careers and their family, supporting each other through relocations and multiple graduate degrees. Going by Devon now, Rudee moved from the ministry into academia, earning a Ph.D. in English and joining the faculty at Belmont University in Nashville in 1996. Now a professor emeritus of honors, he has written several award-winning plays and is shopping his first novel to literary agents.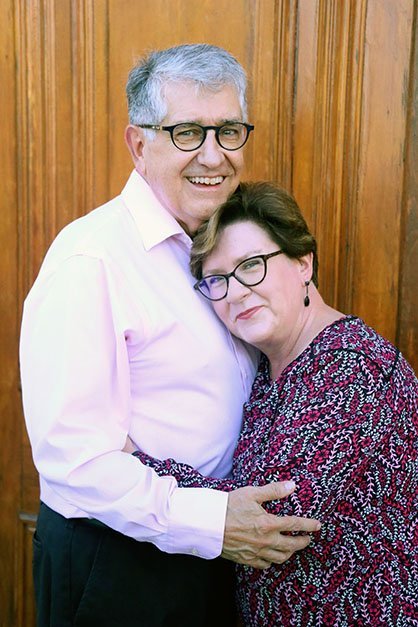 Robi started going by her middle name, Kay, and saw their three children through early childhood before becoming a school librarian, eventually earning an Ed.D. in educational leadership and serving as an instructional facilitator for the Franklin, Tennessee school district since 2011. She became well-known within the crafting community for her work in cross-stitch, quilting, calligraphy and landscape painting.
In March 2023, Kay Boan died after a long battle with cancer, but the Boans' love story remains. Devon returned to LR for move-in day in August 2023, revisiting the spots where he fell in love at first sight fifty years ago.
He advised the next generation of Bears, "When you go to college, you want to find as many opportunities as you can to have fun with people, invest in people, get to know people. We work hard at what we perceive our 'work' to be, but life's real value is the time we have with the people we love."