---
Personal Connections and Frog Migrations
It all started with a poster hung in Alex and Lee George Hall.
'Are you interested in frog research? Email me.'
"So I did," senior Maggie Keller said.
Now she is in her fourth year working in the lab for Carly York, Ph.D., researching the invasive African clawed frogs.
THE GREAT OUTDOORS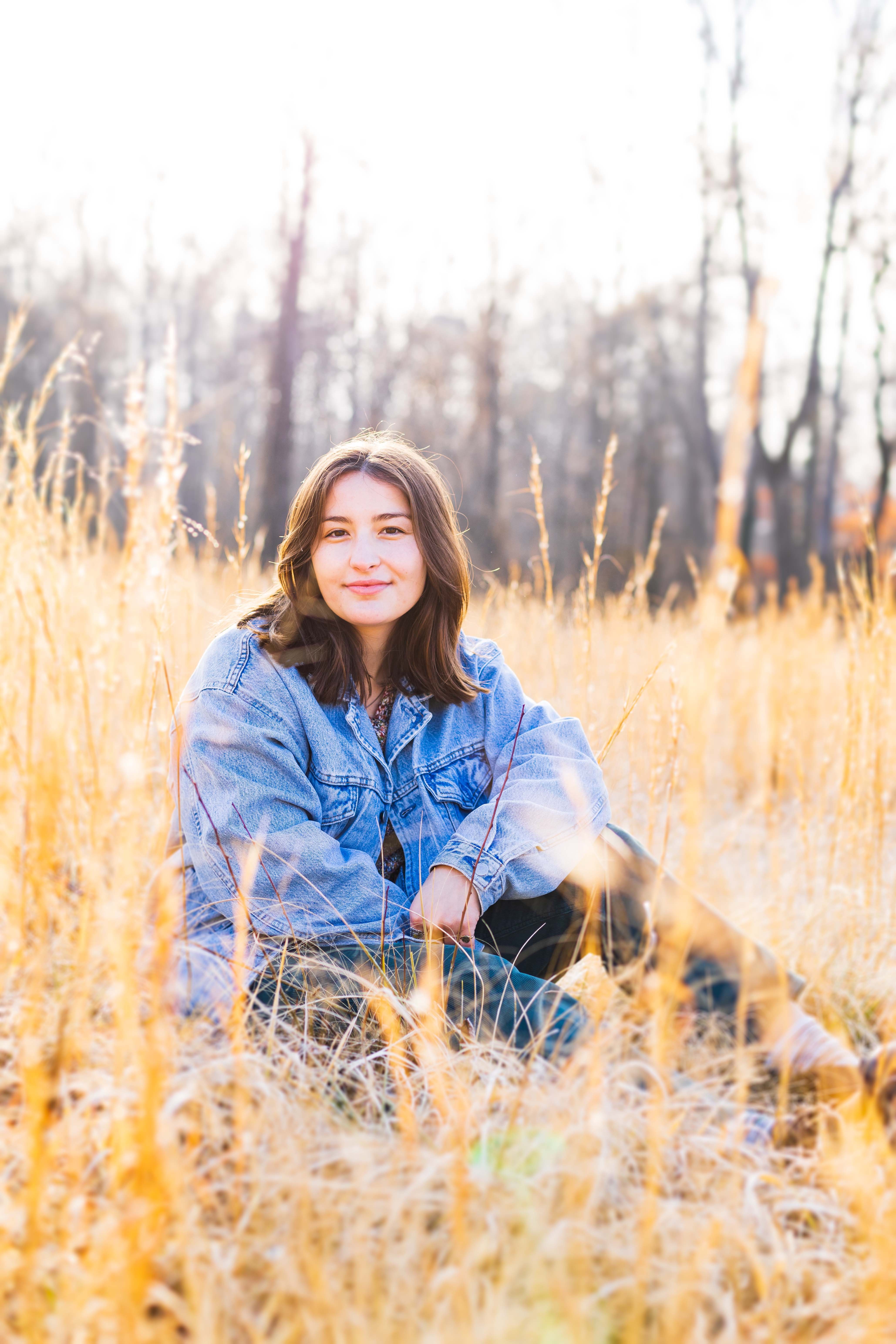 Keller came into college knowing she wanted to work with the environment. But after spending some time as an environmental science major, she switched to biology and looked for opportunities to get her hands dirty.
"I don't feel connected or inspired by anything if I'm not outside, and I want to know how everything works because I'm such an innately curious person. I have all these questions," said Keller, a Charlotte, North Carolina native.
So it only makes sense that it was a foggy, misty day in Hickory when she first toured campus.
"Honestly, the weather was terrible," she laughed while remembering.
But despite the gloomy appearance of the day ­— Keller was keeping a mental checklist of everything LR had to offer — and as the tour wrapped up, she checked every box.
In her senior year, she has molded her degree and time at LR to include her passions ­— visual arts and environmental stewardship.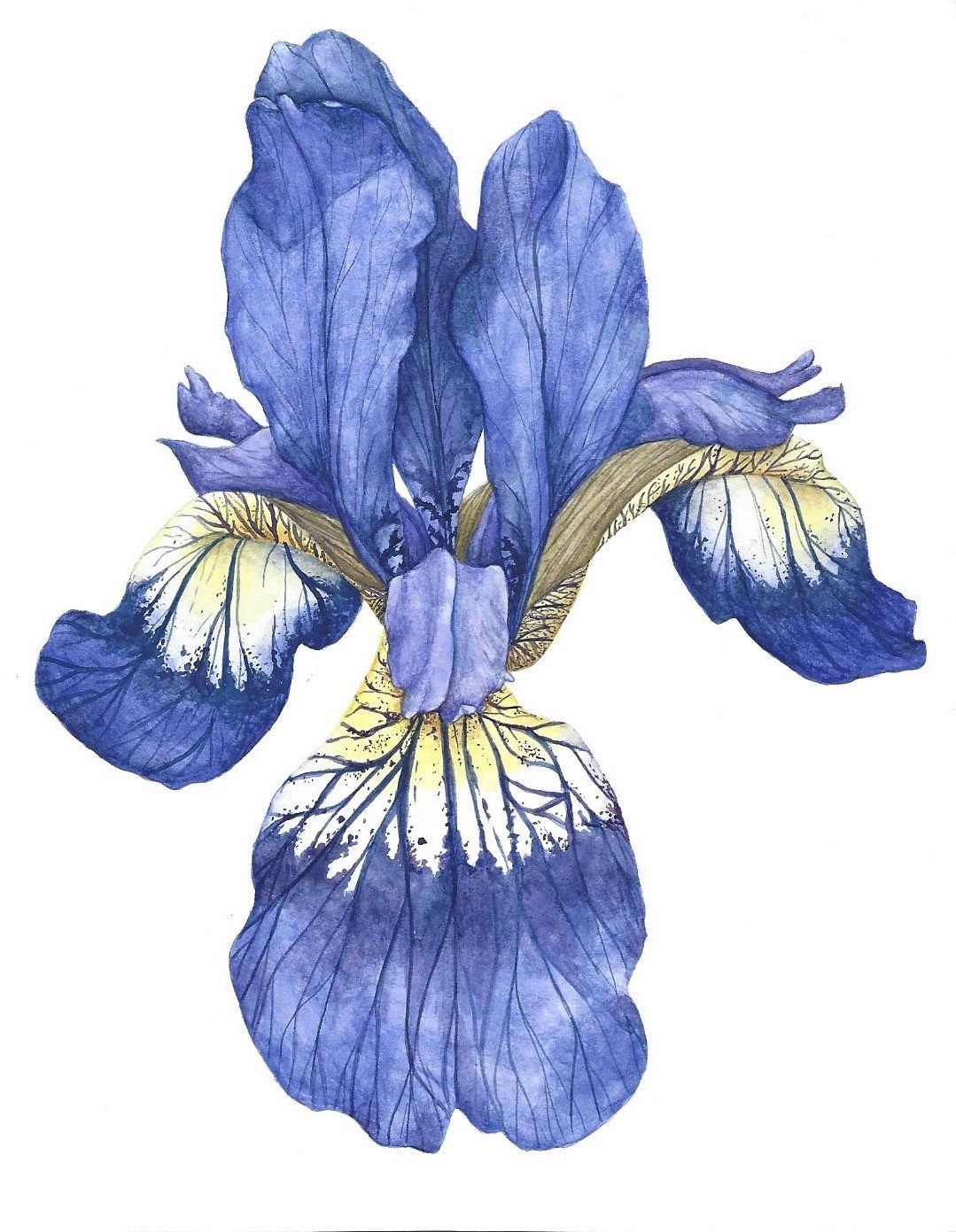 From orchids to button ferns to bees to frogs, Keller draws biological illustrations that she uses to complement her research and also distributes them to the public through her job at a local frame shop.
"I am tailoring my education to what I want to do post-graduation because I get such an intimate experience with my professors," Keller stated.
One of those professors is York, assistant professor in the biology department and one of Keller's mentors.
"Maggie is a tenacious student who has grown so much during her time as an undergraduate," York shared. "She brings the creative side into her research by way of her illustrations and has woven them into some of her conference presentations."
Those conferences include the virtual international research conference for the Animal Behavioral Society and the regional conference for the Society for Integrative and Comparative Biology.
Her work with environmental stewardship spans multiple facets across campus. As president of the university chapter for Strategies for Ecology Education, Diversity and Sustainability (SEEDS), Keller is working with other students toward providing engaging experiences involving ecological and environmental sustainability education and helping to provide opportunities for minorities in STEM.
Through her time with SEEDS, she also joined the environmental stewardship committee that spans Lenoir-Rhyne's three campuses and became the first undergraduate student fellow with the Reese Institute.
"I'm going to leave here knowing that I did something, and I changed something," Keller said. "This school is not going to be the same as it was when I first walked in as a freshman."
BRING ON THE FROGS
As part of her doctoral research at Old Dominion University, York investigated how squids evade predators using an array of sensory modalities and a jet propulsive escape response.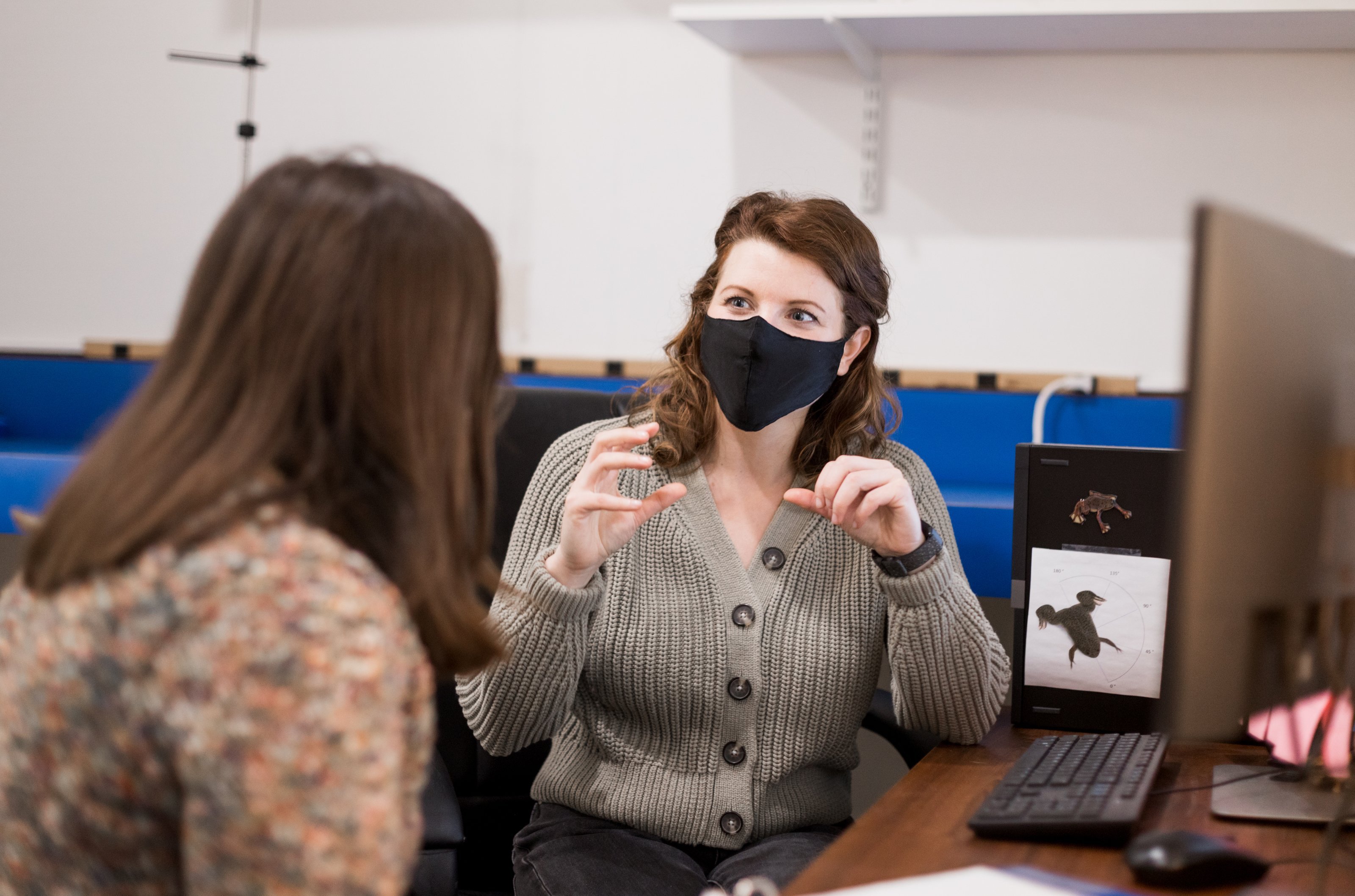 When she joined the faculty at LR, York took this research and began applying it to the African clawed frog (scientific name: Xenopus laevis). She is investigating how the lateral line system — a system for an animal to help them feel movement in the water — contributes to prey acquisition throughout ontogeny and how their sensory physiology plays a role in the ecology.
With an interest in ecology, Keller joined York's research group and is now in her fourth year working with a colony of African clawed frogs.
"I honestly just think amphibians are cool, and I want to flip logs and find out new things and tell people about it," stated Keller.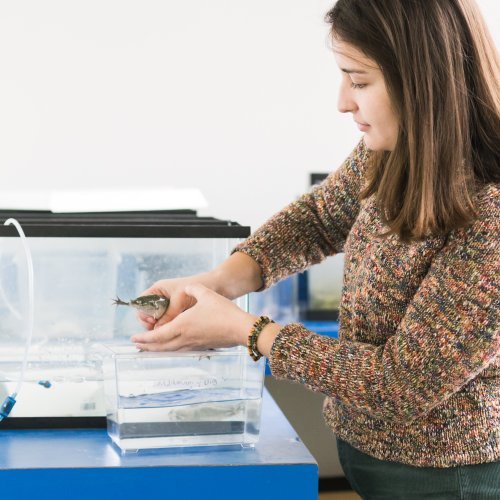 But why this form of research and why the African clawed frog?
"The lateral line systems have been mostly studied in cephalopods — squids and a lot of fish — but in these frogs, they've only been looked at a lot while they're tadpoles and not specifically with how that affects how they get their food," shared Keller. "It's important to look into because [the African clawed frog] are invasive on almost every continent. So understanding how they get their food is useful in understanding how they're impacting all of these environments that they've invaded."
Specifically for Keller, she is testing the hypothesis of whether or not the lateral line system actually plays a role for these frogs? For example, does this help them to catch prey or not?
"Some preliminary findings have supported that the lateral line system is the main method of pre-acquisition behavior," she said. "But there is more work to be done and data analysis to help with next steps."
Thanks to a $10,000 National Science Foundation faculty research grant, the LR lab purchased an infrared camera to examine further how these frogs are searching for food.
"Through turning out the lights and using the cameras, we can see if they [the frogs] are using their eyes or the lateral line system in their search for food," shared York. "It gives us an inside look at what is happening with these encounters."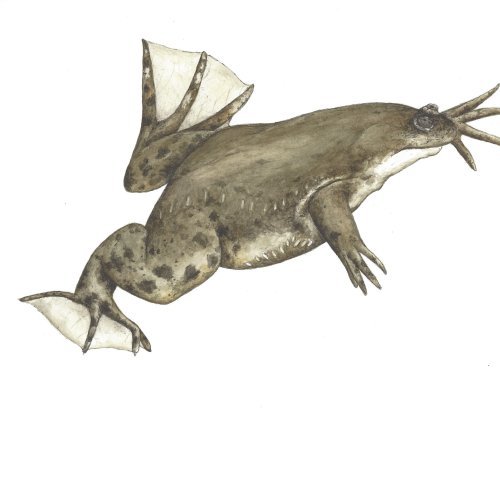 Moving forward, York and Keller will work through the analyzing stage of their data collection and see how these frogs are using multi-sensory modalities to find their prey.
These findings will be presented on campus at the annual Symposium of University Research and Creative Expression as well as the North Carolina Academy of Science meeting this spring.
LEAPING INTO THE FUTURE
As Keller prepares for graduation later this semester, she is confident in her work thus far and her connections with faculty members.
"When I think of the school, I think of the faces of the people who inspire me and who help me thrive. I think that's one of our most valuable assets," she said. "Besides things in my major, I think that makes everything worth it."
What's next for Keller?
"The dream job scenario is to be able to play in the woods all day," Keller stated. "So, I'm planning to go to graduate school for salamander ecology. I want to do some field research, and I'd like to use my master's experience to then decide if I want to pursue a Ph.D. and do the more research-based route and work at a university in a lab or do something a little more nontraditional such as fieldwork."