Disability services make LR accessible to all
---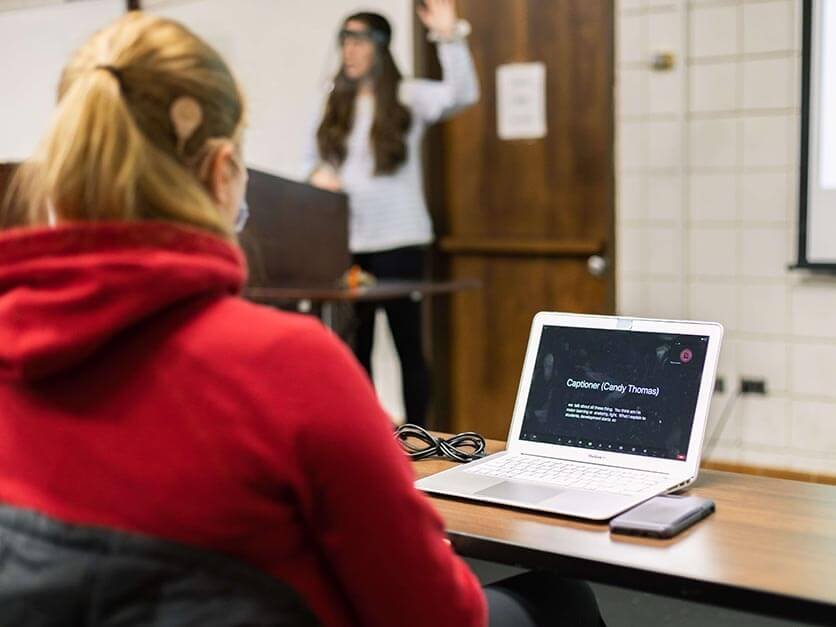 Disability Services Offices
---
The Disability Services Office strives to provide the highest quality service to each student with a disability.
Located in a corner office of the Cornerstone Student Support and Wellness Center on 8th Avenue is Sherry Proctor, the director for disability services for LR.
Proctor works with students with varying needs and accommodations, with roughly 7 percent of the LR student population using some services from her department.
The services provided to students range and vary, but accommodations include extended testing time, note taking, books on tape or e-text, alternate testing arrangements, adjustable furnishings, assistive technology, preferential seating, referrals to other campus support services and accessible locations for those with physical disabilities.
"Our office works with students with any kind of physical disability, learning disability, mental health disorders and chronic health disorders. We also serve students who have those unfortunate accidents while they're in college, such as a broken arm or leg and those who have an unexpected surgery that has to occur during a semester," said Proctor.
In her more than 20 years at LR, Proctor has worked as an interpreter for deaf and hard of hearing students and for the last 12 years has been the director.
Joshua Hincher graduated from LR in 2015 with a bachelor's degree in accounting and finance and in 2016 with a master's in business administration with a concentration in accounting. During his time at the university, he worked with disability services to ensure that he was provided with accessible housing on campus and appropriate accommodations.
"In the classroom, they provided note takers and testing accommodations – for me, it was testing in a separate room, extended time for testing and a scribe to write my answers," said Hincher, who currently works as finance officer at Cornerstone Management Associates, Inc. in Thurmond, North Carolina.
Hincher has cerebral palsy, a congenital disorder which affects balance, fine motor skills and movement. He emphasized that the accommodations provided to him exceeded his expectations.
"[Proctor] made it really easy to have accommodations and she goes above and beyond to make sure the needs of her students are met," Hincher said. "I remember my freshman year I wanted to take horseback riding as my physical education class and even though Sherry had never been asked about that, she happily contacted the professor and worked out the appropriate accommodations."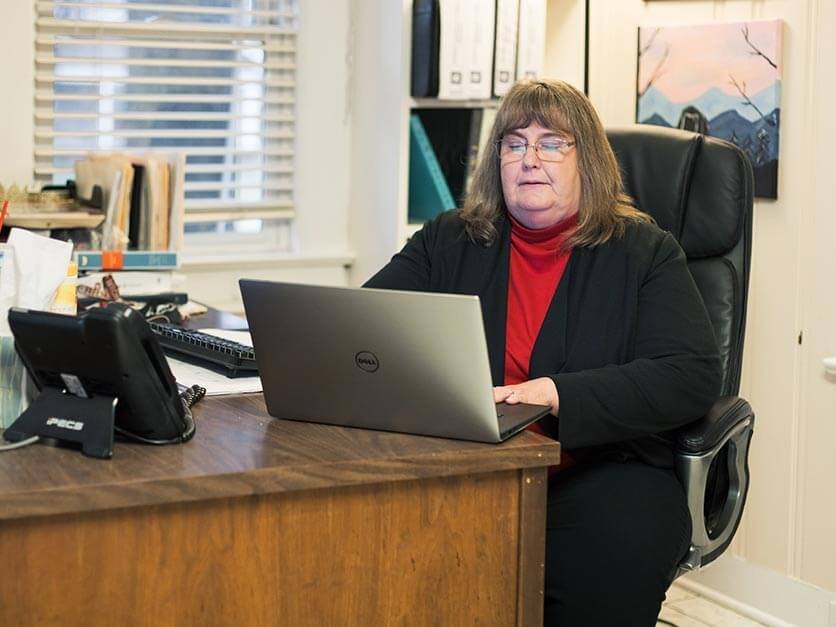 Disability Services Office
---
Sherry Proctor is the director of the Disability Services Office and works with students to accommodate any needs they may have.
Virtual Learning
When COVID-19 struck the world in the spring semester of 2020, the university made the conscious decision to make the switch from primarily in-person classes and labs to remote learning. This brought on a new set of challenges for all faculty, staff and students. For Proctor, it will be a semester she never forgets.
"When we initially went fully virtual, I didn't know how that would impact the students that I serve," she said. "For some students, thankfully, it was really a plus for them. The online learning format was helpful for them in relation to their disability. However, I had quite a few students that continue to struggle even more because of that virtual format and have a few that have taken semesters off because of chronic health issues that are an issue because of the risk of COVID."
Proctor worked to help the students who faced challenges with the transition to virtual education. She reached out to faculty and staff to help make changes quickly and efficiently.
"For some students we have worked with their advisors and the registrar's office to move their courses online as much as we can. We've also worked with individual professors to make virtual options for those in class hours," she said.
Current graduate student Rebecca Handley '17 has been using the services provided by Proctor and the disability services office since her freshman year of undergrad. When the switch to virtual learning happened, Handley found it difficult.
"I am a hands-on type of learner, so not being able to complete labs in person was difficult. I think the biggest adjustment was creating a study/class space in my home," said Handley, who is planning on graduating in May with her master's in occupational therapy. "The environment helps get us in the right mindset. I would often study at the library on campus. With moving online, I needed to create an environment in my home that will help with the mindset of studying."
Proctor and Handley met virtually to discuss how the transition to online impacted her studies and together, they problem-solved and discussed strategies to help her create a dedicated work space for studying.
"I have been online with classes since last spring and because of working with Sherry Proctor, I feel better prepared with my classes," Handley said.
A challenge faced early on with remote learning was how to help deaf and hard of hearing students virtually. Through trial and error, Proctor and the faculty at LR have worked on how to provide accommodations for those students by way of captioning services, captionists and contract interpreters.
"Our interpreters and our captionists are joining in on the Zoom classroom experience. They're able to see and hear exactly what's going on because they too are zooming in to the class just like the students are," Proctor said.
Moving Forward
As Proctor navigates the spring semester of 2021, one year after the start of the pandemic, she is hopeful and feels even more prepared to help all those who need her services.
"One of the things that I have really enjoyed about this department is that we have so many students who go out from Lenoir-Rhyne that have received the services through our office that are touching lives throughout our community," she said. "From nurses to those in human services, physician assistants and more, it's just great to know that this office was a part of that journey."
For Handley, as she looks upon graduation, she can't thank Proctor enough for helping her during her time at LR.
"Sherry has helped me become a better advocate for myself to my professors," she shared. "Each semester with checking in to see how the last semester went and checking if I need to add or drop accommodations has helped with my classes. She is a great advocate for those with disabilities. Without the Student Services-Disability Services [office], I would not be where I am today, and Sherry is a large part of that."
Proctor wants everyone to know that her office is there for everyone – undergraduate and graduate students, prospective students, community members, visitors to campus and everyone in between on all three campus locations.
As the compliance officer for the campus for both the Americans with Disabilities Act and Section 504 compliance, any disability and access issues anyone needs to report go through her office.
"I'm here to listen and help in any way I can," she added. "The disability services office is here to assure our campus is accessible to everyone."