Caring for mind, body and spirit
---
D'Etta Broam, MACM '23, came to ministry after a long career in education, and she has found a space in her seminary experience to explore the connections between wellness, spirituality and faith, bringing together health of the mind, body and spirit into a single ministerial approach.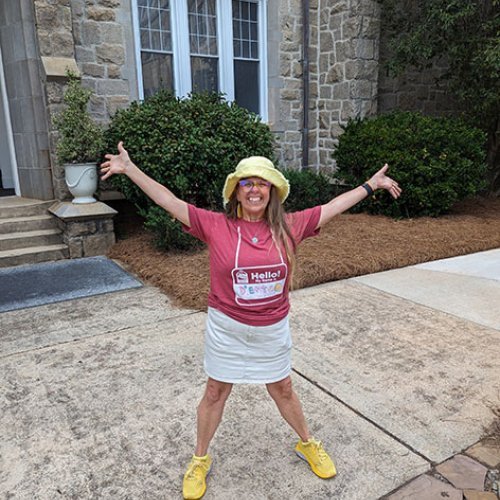 "I'm completing the master of arts in Christian ministry, and my call is with wellness," Broam explained. "There's a focus now with church bodies to promote physical health, stress management, different strategies and techniques that can keep church leaders and congregations vibrant and strong to do the things God is calling them to do."
Broam spent five years as a classroom teacher in Williston, South Carolina and another 25 years with the public schools of Lexington County, South Carolina as a school library media specialist then as an elementary school counselor. 
"My 30th year was the year we returned after being shut down for COVID. Everything felt upside down, and I started feeling like I was ready to do the next thing, to move to another sandbox, so to speak," said Broam. "When my pastor and deacon urged me to explore the seminary, I realized that feeling was my call to ministry."
A lifelong learner, Broam earned an M.A. in school counseling and guidance services at Clemson University shortly after completing her B.A. in elementary education there. She also earned a master's in library and information science from the University of South Carolina. Shortly after discovering yoga via a school colleague, Broam decided to pursue a certification to teach yoga, which has become a central piece of her ministry.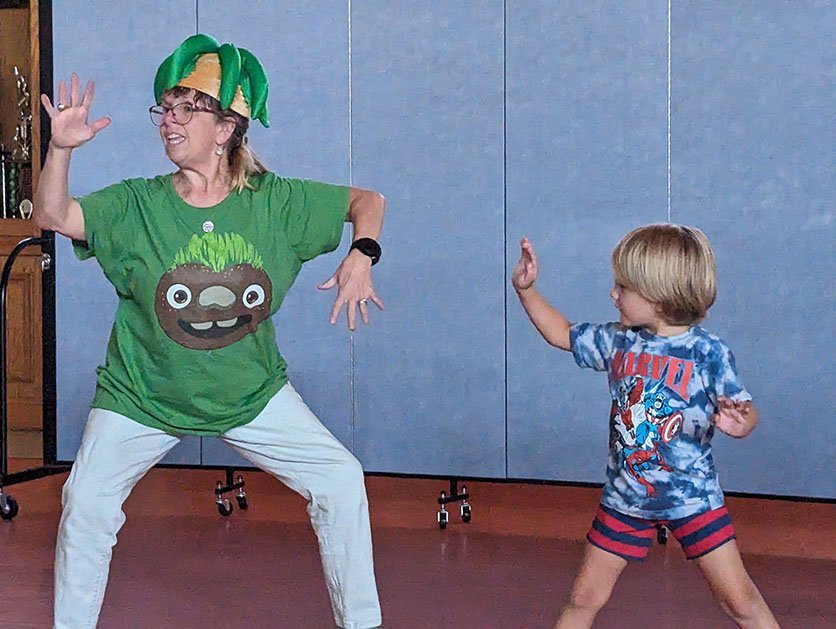 "I appreciate Lenoir-Rhyne and the seminary being open to something new," said Broam. "I envisioned a way of serving that was not happening yet, at least on a large scale, but it's getting there."
Most seminary internships see the student working with a single congregation, but Broam worked with churches throughout the area the Evangelical Lutheran Church in America (ELCA) calls Region Nine, which covers Alabama, the Bahamas, Florida, Georgia, Mississippi, the Carolinas, Tennessee and Virginia.    
"I worked with rostered leadership in these churches to foster wellness. I've been involved with formation events for youth groups, gatherings for leaders, workshops, and gatherings for lay people," Broam explained. "It's been a dream come true."
Although yoga originates from ancient Hindu tradition, Broam believes the concept of breathing, stretching and connecting with God through physical movement can bridge across traditions and belief systems.
"Yoga means 'union,' and it's about creating a space to be one with your neighbors, your environment, with the God of your understanding," Broam said. "The goal is to provide space to slow down, to breathe, to connect. People need that space."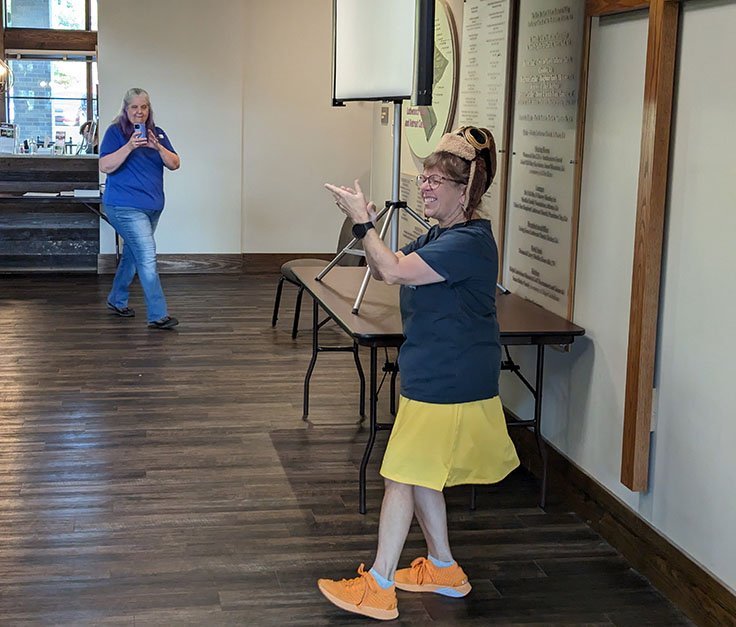 At LTSS, Broam found professors ready to encourage her holistic approach to faith and support her through the transition to a new career path.
"I remember I was feeling discouraged because I'd been in the elementary school world for so long. I was self-conscious about not having the same language and vocabulary background as the other students," she shared. "I took a class with Dr. Nickel, who told me 'Keep going. You've got chops.' I remember that word, 'chops.' He valued what I could bring to the table, which might not be all the big words — yet — but I had 30 years of experience of a whole world and its needs."
When she graduates in December, Broam hopes to combine all her experiences and knowledge to continue and expand the kind of work she was doing in her internship. 
"I want to continue doing God's work through reminding people that wellness is emotional, relational, mental, spiritual, physical, and so many other dimensions. We need to be good stewards of ourselves in order to help our neighbors and share God's gifts with others."