Bringing ghost tours back for the living
---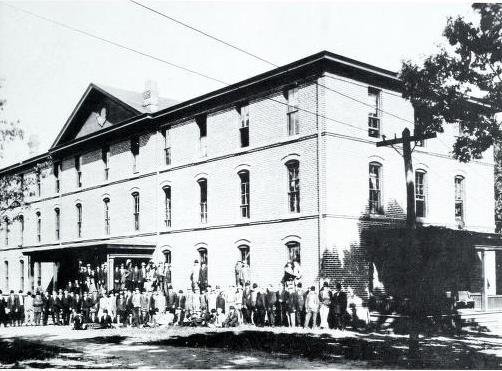 With a history dating back to 1891, Lenoir-Rhyne has accumulated interesting tales and legends ranging from spooky to bone-chilling. Throughout October, the Office of Undergraduate Admission will share some of those tales on a limited series of haunted campus tours.
Hosted by Diego Sanjuan '24, a biochemistry major and history buff with a nose for LR lore, the 90-minute tour switches from the typical daytime campus tour to an evening filled with hauntings.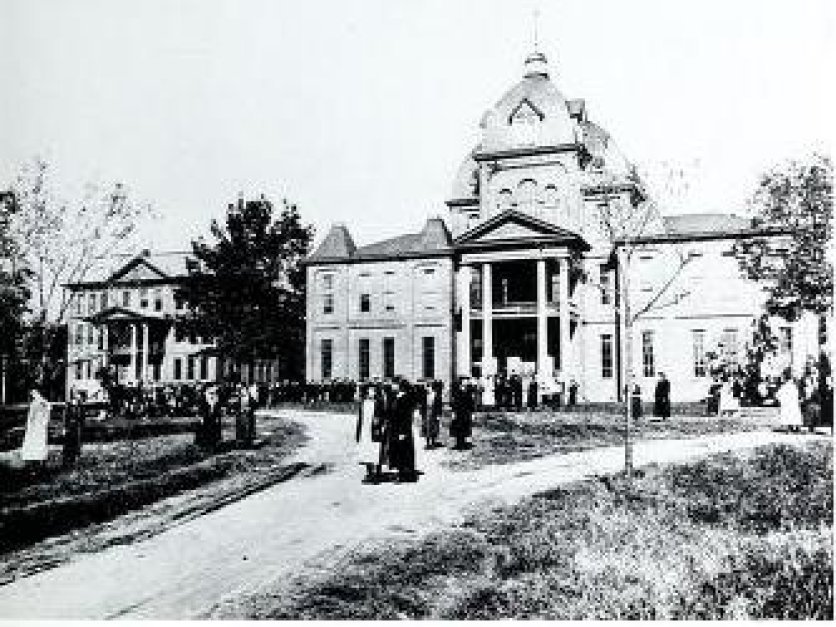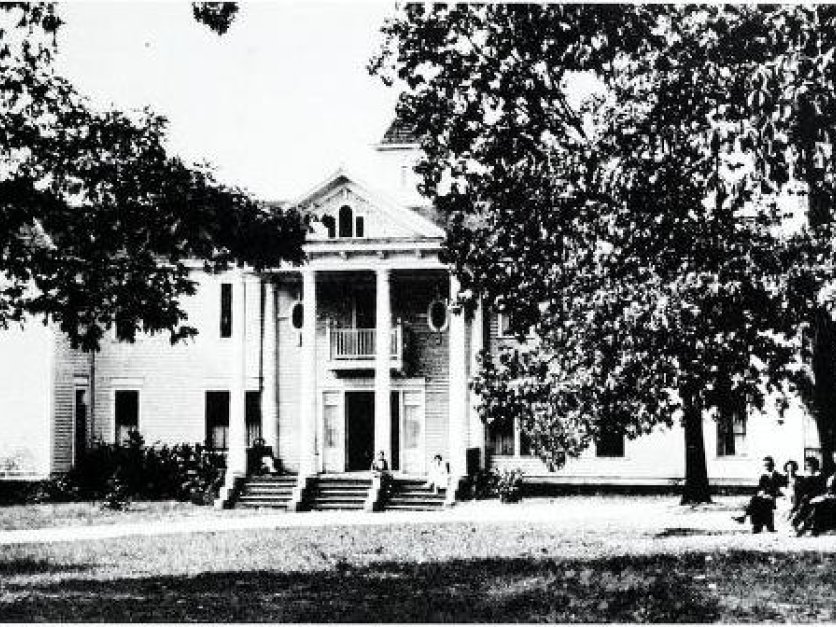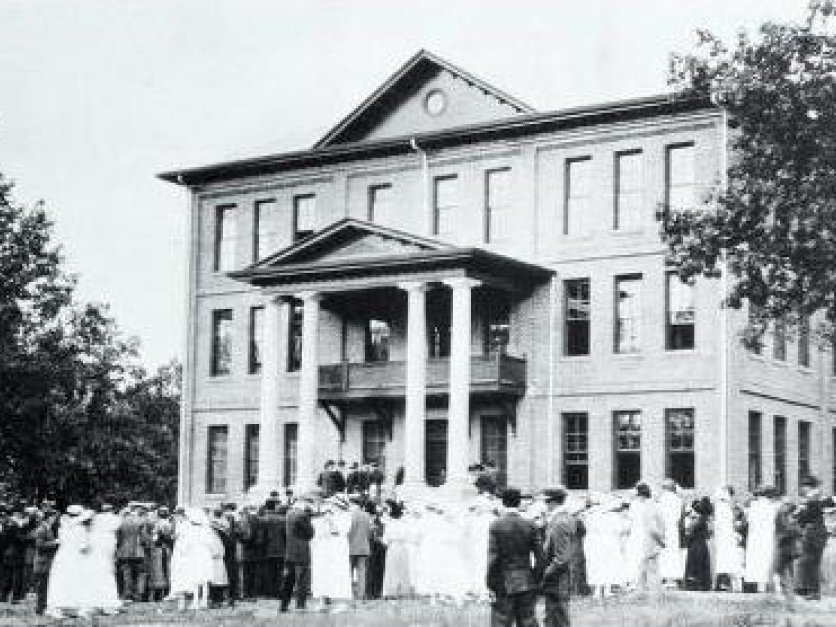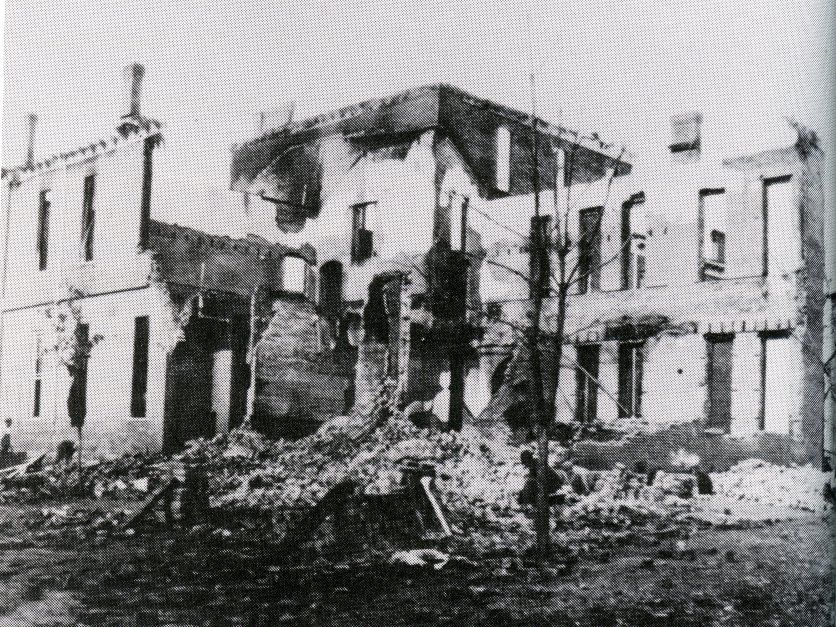 Ghosts, gremlins, spirits, and legends
---
With a long history of spooky tales, the campus ghost stories have been witnessed by security officers, students, alumni, or others who visit the university.
Scary stories told in the dark
"When I started giving campus tours, I thought it would be cool to have a little more information about my university's history," Sanjuan shared. "Once I started reading, I found multiple stories about almost every building on campus."
These stories include a fire that took down the Rhyne Building's predecessor, mysterious lights in P.E. Monroe Auditorium, sounds of a rocking chair in Schaeffer Hall — where there is no rocking chair — and a spectral tea party on the main quad.
Sanjuan's favorite story, however, happened in a building that no longer exists.
"The Highland Building dated back to 1906 and was next to Fritz-Conrad Hall, but it was demolished in 2007. You can see the foundation stones still present. At the time, it was the second main academic building on campus and the most haunted."
A few versions of the Highland Hall incident circulate online, each one with small variations on the details and time frame. In some versions, it happened in the 1970s. Sanjuan says the version he heard places the events a few years before Highland's demolition.
"A security officer got a complaint about a ruckus up in the attic, which was used for storage," Sanjuan began. "He went up there and found nothing, except the power was shut off. He went to the other end of the attic where the breakers were, and all of a sudden — allegedly — furniture started flying from one end of the room to the other. It's the only recorded story on our campus where the paranormal activity got violent."
Since Highland Hall was razed, there have been no reports of unusual activity in the space the building once occupied — now a parking lot.
"You still get that eeriness, though," said Sanjuan. "Especially after reading all these stories, I see the buildings and spaces on campus in a whole different light."
Haunting history and lore
For many years LR was among the many colleges and universities in the U.S. offering ghost tours and storytelling. Then the university put the tradition on hold to deter students from conducting their own investigations in campus buildings after hours.
Still, plenty of students and alumni have their own stories of study hours interrupted by unexplained bumps or footsteps, lights on where they shouldn't be, or random items found in old library books.
Alex Deal, campus experience coordinator for the Office of Undergraduate Admission, described the positive responses to Sanjuan adding some of the legends to his tours last year, paving the way for the return of formal tours.
"LR is an entity in Hickory that a lot of people feel very connected with, and this is a way to make new connections," she shared. "It's a cool way to get to the history of how the college got started, where buildings were, how the area developed and more."
Sanjuan also sees the tours as a way to share more stories and keep them going.
"People have a fascination with trying to explain the unexplained. I really hope to see not just our students and prospective students, but alumni and community members. The stories aren't just part of LR history, they're our history."
Students, staff, faculty, alumni and the general public have three chances to explore the spooky side of LR history on Oct. 13, 20 and 28. The tour will depart from Lohr Hall at 5:30 p.m., although prospective students should plan to attend an information session at 5:00. The tours are free, but space is limited, so reserve a spot today.
Tour Registration