---
Public trust in science can mitigate disasters, save lives and ease daily life, but that trust is difficult to earn and maintain.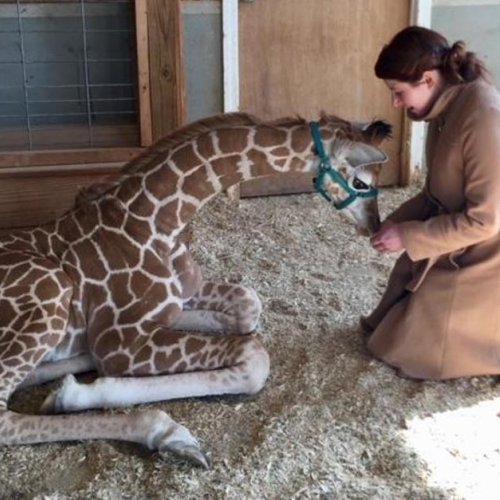 In December 2022, the Appalachian College Association (ACA) awarded biology professor Carly York, Ph.D., a faculty fellowship, supporting her research on the ways curiosity-based science can enhance science communication.
"The proposal is for a book about reclaiming the power of silly science and how curiosity-driven studies are fantastic tools for communication that builds trust with the public," York explained.
Shrimp fights and wombat cubes
Silly science, as York calls it, centers on questions and studies based on pure inquiry without a clear practical application for the results of the study — questions such as, "how fast can a mantis shrimp punch?" or "why do wombats poop cubes?"
While these may seem like trivial questions, practical uses for the findings emerge later. It turns out mantis shrimp punches may inspire new innovations in robotic design, and wombat digestion could impact both medical research and manufacturing processes.
"Pure curiosity often gives us applications we never expected to see, perspectives we might never have thought to view," said York.
Although curiosity-based studies have been criticized as wasteful spending, the memorable nature of these silly science questions also appeals to a public immersed in social media and viral content. For example, the wombat poop study has found its way into the feeds of animal lovers worldwide.
"On social media, you need a good hook. It's not a high bar, but animals' bodily functions or sex habits get people's attention. Engagement with the content is a starting point to having people understand and trust the process of science," York shared.
Communication, trust and progress
York's proposed book will create a vital resource for students of science communication at Lenoir-Rhyne, other institutions, and on a bigger scale, the general public.
"Science communication as its own field is relatively new. There aren't a lot of programs or books out there, but messaging is so important both for researchers and for the public, so we can address challenges such as pandemics and climate change," York explained.
York joined Twitter in January 2020, where she watched the variations in public opinion about science evolve in a high-stakes context as scientists worked to disseminate accurate information about the COVID-19 pandemic to an often-resistant audience.
"I started appearing on podcasts, talking to people and museums. I wasn't talking about the pandemic because that's not my area, but it became clear that anytime a scientist could show their human side — even by just posting a selfie — that's another building block of trust with the community," York shared.
York's observations motivated her to work with the communication department at LR to gather existing classes and develop new course offerings, leading to the approval of the science communication minor.
"We as a liberal arts university can tackle science communication in unique ways a bigger institution might not be able to. Our goal is to train the whole person, and it's a privilege to understand science and have this education. I think there's a moral obligation to share that privilege with people around you."