---
As Lenoir-Rhyne University's Center for Graduate Studies of Asheville approaches its tenth anniversary, the school celebrated another milestone with record enrollment numbers for the 2022 fall semester, showing a ten percent increase over last fall's enrollment, the largest single-year growth since 2012.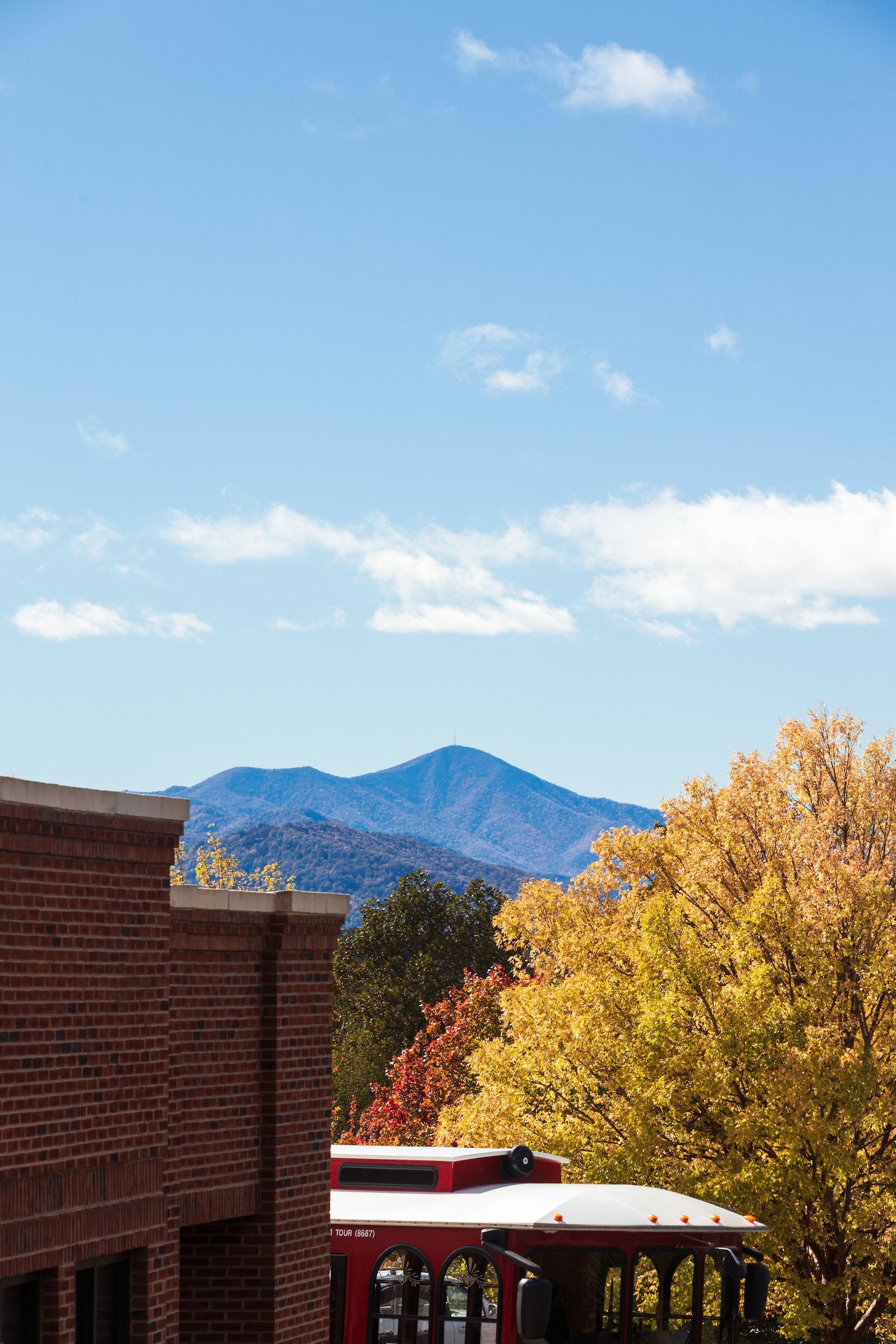 "It's really gratifying for us to see these numbers come in as they have," said Michael Dempsey, Ed.D., dean and director of the center for graduate studies.
The Montford Avenue campus offers ten graduate programs — including master's degrees in business administration, counseling, creative writing, sustainability and teaching — with a total enrollment of almost 300 students. Another 100 students attend the Lenoir-Rhyne Equity and Diversity Institute (LREDI), a non-degree program that offers leadership and training to support equitable strategies and practices across multiple fields.
Because of the nature of their content, some degrees, such as counseling or teaching, require at least some face-to-face instruction. Other programs, such as the master's in business administration, allow students to choose between live or recorded online classes and in-person classes to fit their lives.
"I don't know the percentage, but I'd say upwards of ninety percent of our students are certainly employed," Dempsey shared. "A high percentage have families. The flexibility of educational delivery isn't going anywhere. Students want options. There's no question about that."
Enrollment at the Asheville center has climbed steadily since the COVID-19 pandemic, possibly because of the rapid expansion of online learning options, but economic changes could have also played a role.
"At the beginning of the pandemic, hospitality and tourism shut down. There were probably a lot of people working in tourism who have bachelor's degrees, and perhaps when the pandemic came along, they decided to consider changing careers," Dempsey observed.
This new peak in enrollment, combined with the anniversary of the Asheville campus, has Dempsey thinking about the next chapter. "I would say the uptick in enrollment and the tenth anniversary speaks to a level of engagement that is very sound," he said.
"As a campus, we're starting to mature, and the possibilities are endless. If people are wanting to engage with us at this point, we've got to keep that momentum going, and we want to be able to engage with them in other meaningful ways in the future."