---
Since joining the Lenoir-Rhyne family in August as university pastor and director of spiritual life, the Rev. Todd Cutter has been developing new resources for spiritual development for the student population. His efforts are supported by the recent awarding of a $3,000 grant from the Kenneth K. and Suzanne G. Millholland Endowment Fund.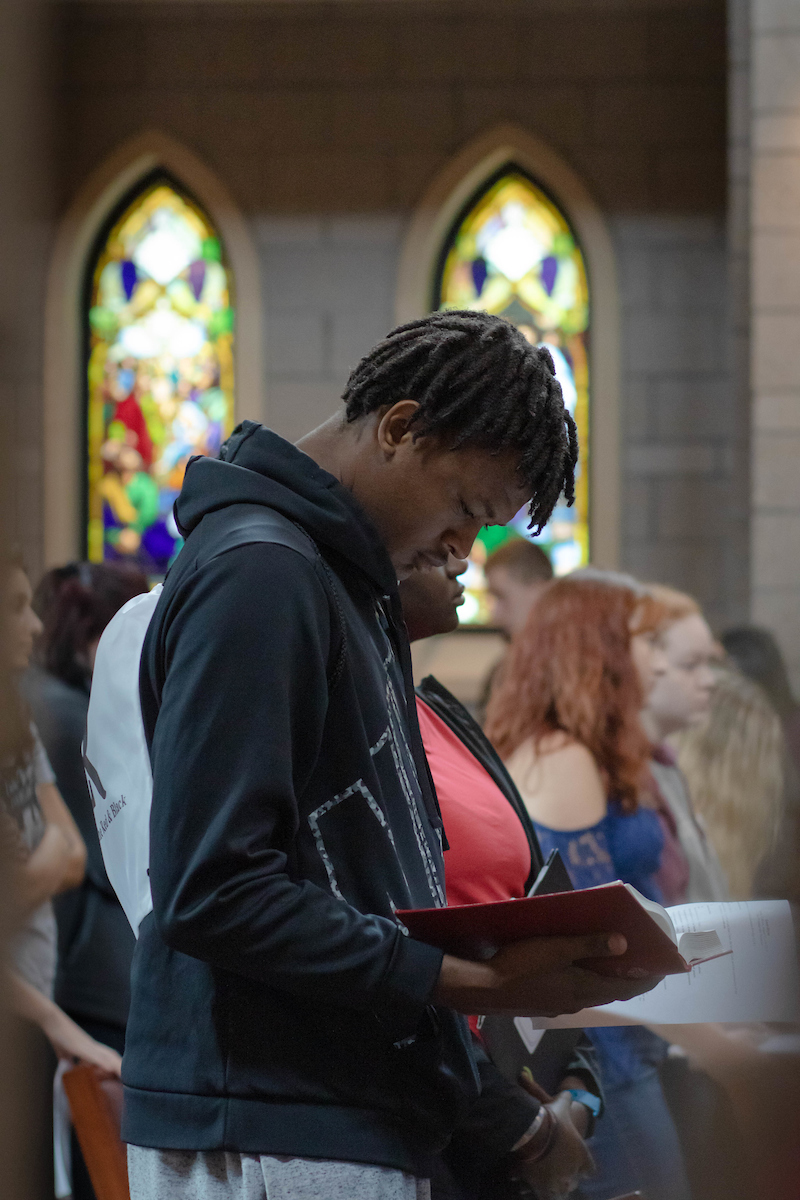 Cutter and his pastor advisory board will use the grant to develop spiritual advancement initiatives that encourage interfaith dialogue and learning, as well as opportunities for those who cling to differing beliefs to gather for fellowship or service. Cutter founded the board to allow faculty, staff and students of different faith traditions a safe place to express their spirituality.  
As religious diversity at LR increases, Cutter encourages the LR community to become educated about different faith traditions on campus to increase understanding and acceptance throughout the student population.
"We get to recognize that there's this great diversity that's out there and the way we're going to make the most headway is by meeting people where they are and honoring their stories," Cutter said.
Cutter believes creating opportunities for spiritual development on campus will allow students to foster relationships with one another despite religious differences. In addition, he believes those relationships will prepare students for the future when they may be exposed to cultures unlike their own.
"I want students to graduate from this place, and when it comes to faith, religion or anything like that, to be able to tell others not only what they believe, but why they believe it," Cutter said.