---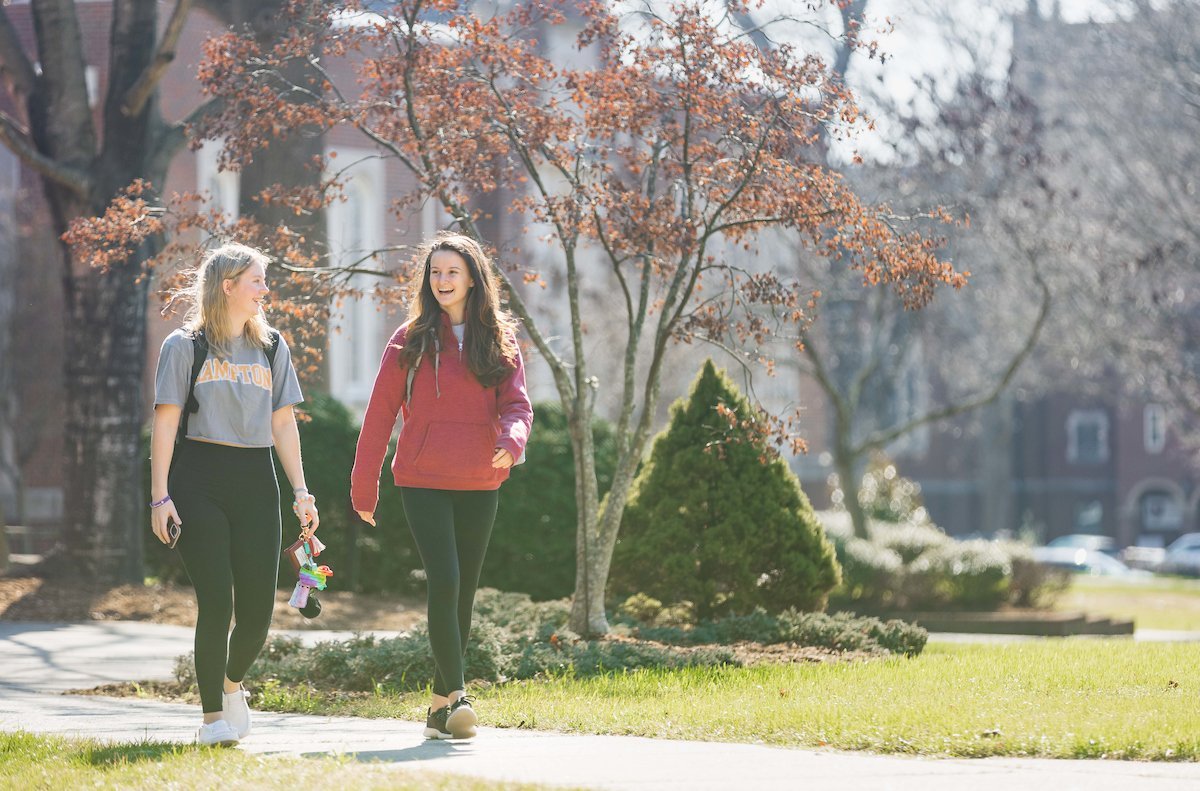 With support from alumni, parents and friends, Lenoir-Rhyne University raised a record amount of $19.3 million in cash and commitments in the past fiscal year. The astounding total includes $8.97 million in cash to support LR's students, academic programs and athletics.
These numbers, raised June 1, 2021 through May 31, 2022, reflect a remarkable increase of approximately 120 percent in total commitments and 136 percent in cash year-over-year. Notably, more than 11.5 percent of Lenoir-Rhyne alumni and more than 16.7 percent of LTSS alumni made gifts this year, marking growth in the university's alumni giving participation metrics, as well.
"The generous support we have seen this last year shows the deep commitment of our community and Bear family to this university," said Dr. Fred Whitt, university president. "There are exciting things happening on campus today, and a growing number of alumni and friends want to get involved in support of these efforts. We are deeply grateful for their generosity and look forward to building on this success."
Funds raised last fiscal year will support fundraising priorities such as scholarships and academic initiatives, as well as faculty support, athletics and campus infrastructure aligned with the university's strategic plan. Highlights include:
More than $3.9 million was raised for scholarship support, including 13 newly endowed scholarships.
LR celebrated its fifth annual giving day, Bears Give Back, raising more funds from more donors than ever before. In the 24-hour challenge, over $695,967 came in from 849 donors.
An anonymous donor endowed a scholarship of more than $516,000 through a planned gift that supports undergraduate women pursuing their studies in education.
The completion of the Moretz Stadium renovation project, totaling $18 million. Construction will be completed by the first home football game of the season on Saturday, September 3 vs. Virginia State. 
A lead gift for the Moretz Stadium renovation from Marilyn '73 and John '72 Moretz resulted in the naming of the Moretz Sports Athletic Campus in their honor.
A lead gift from Helgi K. '61 and Buck Shuford allowed for renovations to the Shuford Gymnasium.
Completed the first phase of construction on the baseball field, named in honor of Everett Lucius Durham III (Rhett) '95 and family.
More than $1.87 million was raised in support for LTSS, including more than $385,000 for The New Life Fund, surpassing the seminary's annual fund goal.
LR welcomed 195 new donors into the President's Society, 155 into the Loyal Bears Society, and 35 into the Founders Society. Additionally, 9 donors documented new or increased planned gifts as members of the 1891 Heritage Society.
The Board of Trustees and the Alumni Board both achieved 100 percent giving participation.