Terry Phillips is new multicultural affairs director
---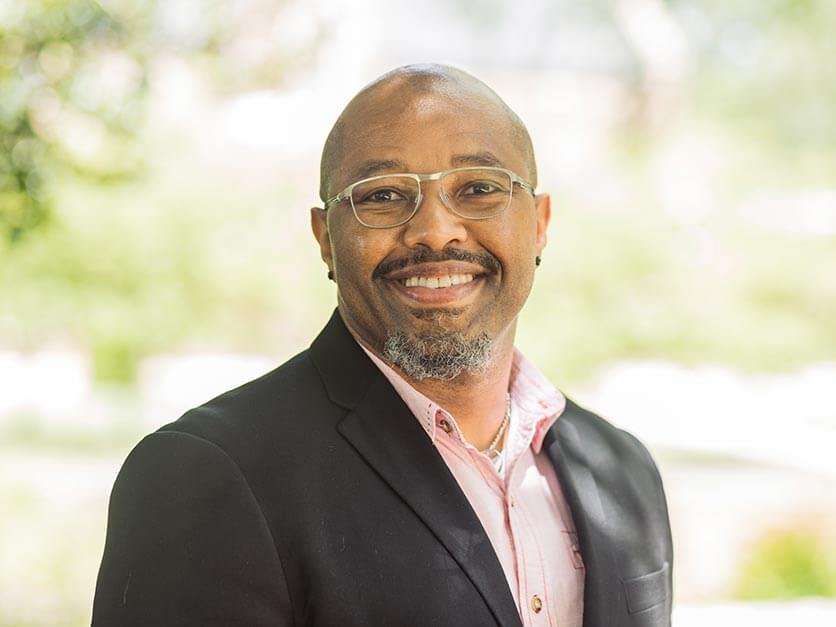 Director of Multicultural Affairs
---
Phillips comes to LR from Davidson-Davie County Community College where he worked in engagement and retention. He also spent time at Winston-Salem State as assistant director for freshmen admission.
Lenoir-Rhyne announced it has hired Terry Phillips to join the university as the new director of multicultural affairs.
Phillips joins LR from Davidson-Davie Community College where he served as the coordinator of engagement, persistence, retention and completion and student engagement and completion coach for the last two years.
"I'm looking forward to all the new faces," Phillips said. "I'm looking forward to connecting with the students and having them embrace this office so they can have a more engaging experience while they're here."
Prior to Davidson-Davie, he spent four years as the assistant director for freshmen admission and NC Gear Up Coordinator at his alma mater Winston-Salem State University.
After attending Winston-Salem, he earned his master's degree from Mountain State, and he earned a diversity, equity and inclusion certificate from Cornell University.
He is an author with books titled, "The Third Dig" and an accompanying workbook already published, while a third book, "Unfathered" is currently in the process of being published.
"We are very excited to have Terry join the Lenoir-Rhyne family," said Avery Staley, vice president of diversity, equity and inclusion at LR. "He brings a lot of energy and valuable experience to his new role as director of multicultural affairs. He is well known in this area, and he will be a trusted asset for our students, the overall campus and to the local community."
A native of Catawba, North Carolina, Phillips has served as pastor of City of Praise Church in Newton and Conover, North Carolina, in addition to his higher education work, since 1993 regularly returning for services and church commitments, while also being heavily vested in social and non-profit programs throughout the community.
At LR, Phillips intends to expand upon opportunities offered to students by partnering with national organizations such as the National Student Leadership Diversity Convention, which provides programs for students of all ethnicities, genders and backgrounds. Additional student engagement opportunities include For College For Life, which networks students with speakers from throughout the country.
He also plans to bring nationally recognized speakers to Lenoir-Rhyne to provide students with immersive experiences on various topics facing the world today.
"I want to talk about mindset," he said. "I was to talk about the dynamic of deficit mindset and growth mindset, the difference between the two and how we adapt and respond to change. How do we remove the ceilings we place on our lives due to our race, ethnicity or gender? Let's allow the campus to think about change in a very positive manner."
Phillips started his new role on Aug. 9, and he's in the process of relocating to the area.
He has a daughter, Chandler, who is a rising senior at North Carolina Central University. She is captain of the varsity cheer team and majoring in psychology with plans to attend graduate school at LR. At the same time, his son, Caleb, is a rising sophomore merit scholar and student athlete on the men's tennis team at Pfeiffer University, majoring in math with plans to become an engineer.