---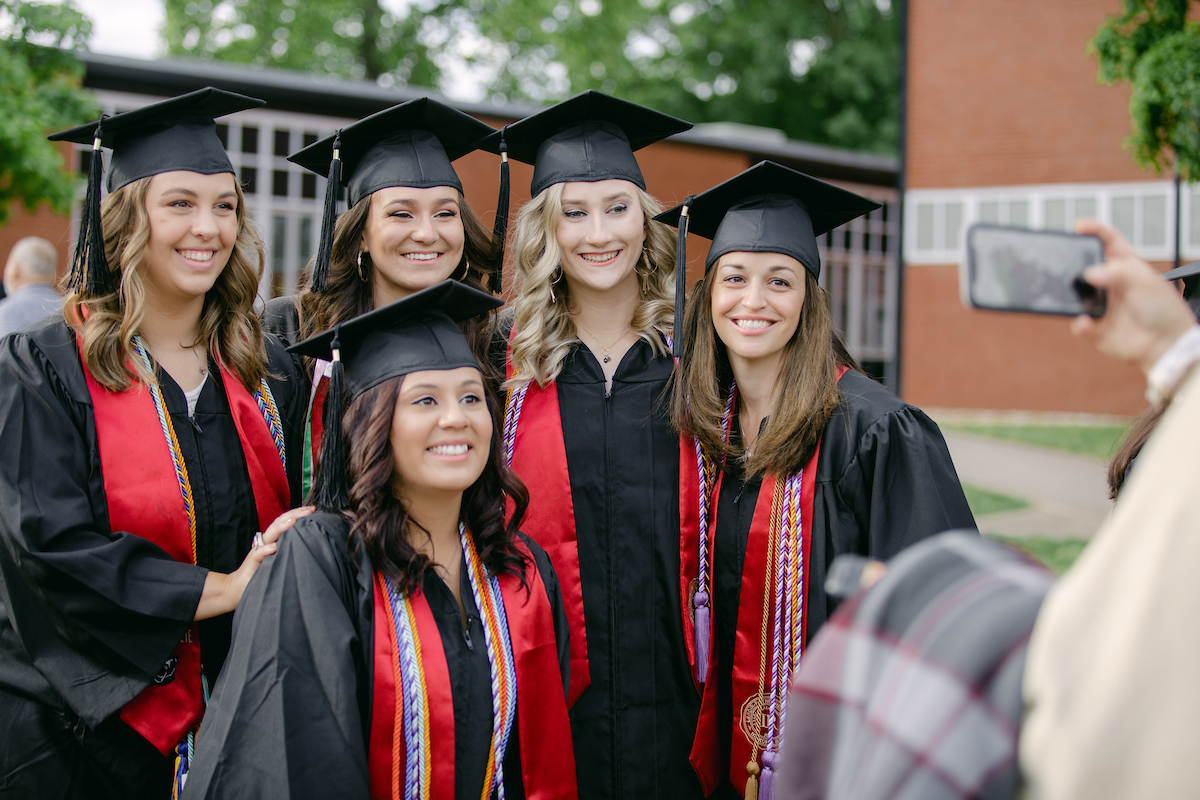 Six months after graduation, 96 percent of 2021 Lenoir-Rhyne graduates are employed or enrolled in higher education programs.
The results are part of the First Destination survey, administered by LR's Office of Institutional Advancement in cooperation with other campus units to collect information about career outcomes of students graduating from the university. LR's outcome rate of 96 percent exceeds the overall national average of 82.4 percent.
In addition to the employment rates, LR exceeds the national graduate school rate, with 36 percent of graduates enrolled in higher education compared with the national average of 21 percent. Graduates pursuing an advanced degree chose administration, computer science, law, occupational therapy and physician assistant studies, among other programs. They decided to continue enrollment in graduate programs at universities including Duke University, Elon University, North Carolina State University, University of California at Los Angeles and University of Maryland.
Employers of the Class of 2021 include Duke University Hospital, Catawba County Schools, Catawba Valley Health System, Exela Pharma Sciences, Hickory Brands, Compass Group North America and Novant Health. 
"I am thrilled with how well the Class of 2021 has fared as they start their professional journeys," said University President Dr. Fred Whitt. "Their success is a testament to their hard work and dedication even during the trying circumstances of the COVID-19 pandemic."
The First Destination survey is conducted according to the standards and protocols of the National Association for Colleges and Employers.