---
As a summer intern at the NC Works Career Center in Conover, N.C., helping clients find and secure employment throughout the region, Alexis Douglas '24 made a powerful impression in her first few weeks on the job.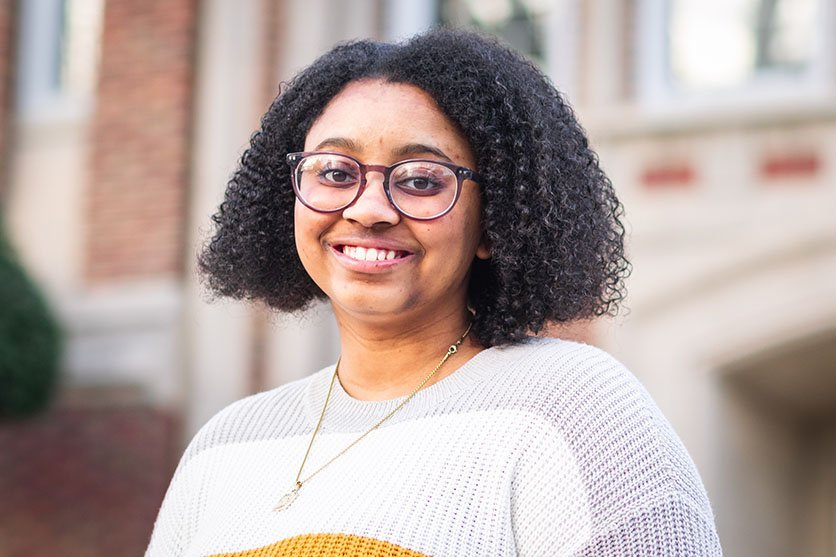 "If I could permanently hire her right now, I would," said Jesse Williams, center manager. "Alexis is willing to help, willing to ask questions and willing to learn.  She has become a truly valuable player on our team."
Williams isn't the only one impressed with Douglas. The politics and law major earned the spot at NC Works through the State of North Carolina Internship, a highly selective and prestigious program that places around 70 undergraduates and law students each year into ten-week internships with government entities statewide — ranging from the governor's office to the state aquarium to local career centers.
As an LR Scholar, a Lineberger Fellow and a member of Pi Sigma Alpha, the national honor society for political science majors, Douglas brings strong academic credentials to the workplace. She has honed her communication skills as a member of the Debate Team, all in service of a singular goal.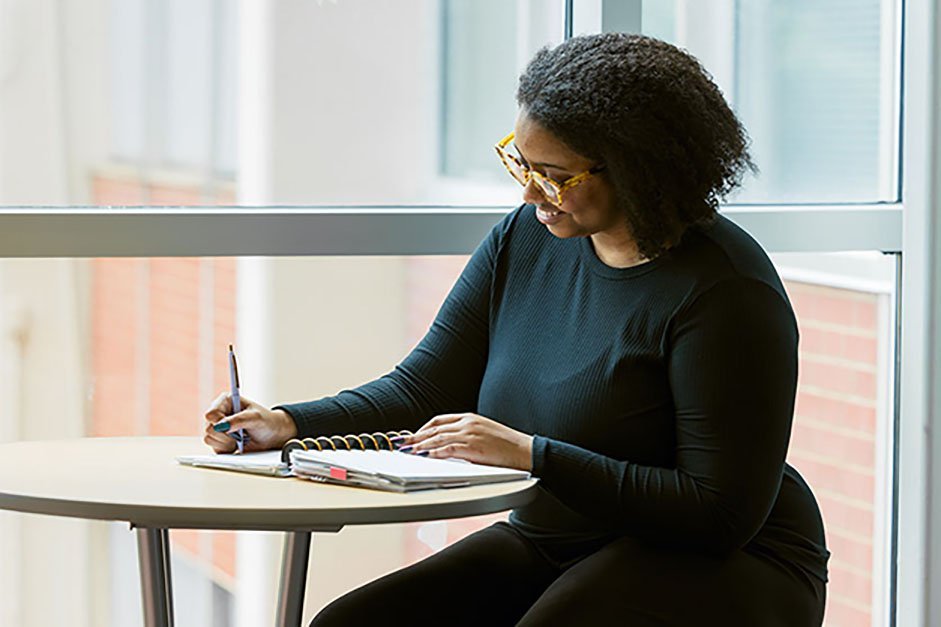 "I want to work in the public sector. I'm a people person, and I've always been into volunteer work," shared Douglas. "With career guidance, people are coming to me after losing a job, getting laid off, sometimes coming out of prison and reacclimating to society. I'm helping them with the job search process, but I'm also supporting them through a vulnerable time. I'm telling them there are always opportunities out there. When one door closes, another one opens."
NC Works Career Centers offer comprehensive services designed to match job seekers with positions that fit their qualifications. Staff members at NC Works facilitate the process with guidance, resume building, interview strategies and similar services for potential employees while building relationships with employers to help them with recruiting.
The center also guides clients toward other public services they may need, such as housing assistance, childcare, legal aid and education. In her internship Douglas has gotten hands-on experience with the full range of NC Works services and clients.
"Everyone has a starting point. You learn the skills to write a good resume or tips to have an excellent interview with a potential employer," Douglas explained. "Most of us have a mentor at some point, someone to point us in the right direction, so you can't be afraid to ask for and accept help."