Rimmer installed as new rector and dean
---
On Thursday, Nov. 9, 2023, the Lutheran Theological Southern Seminary of Lenoir-Rhyne University, located in Columbia, South Carolina, celebrated the installation of the Rev. Dr. Chad Rimmer as the rector and dean in Christ Chapel.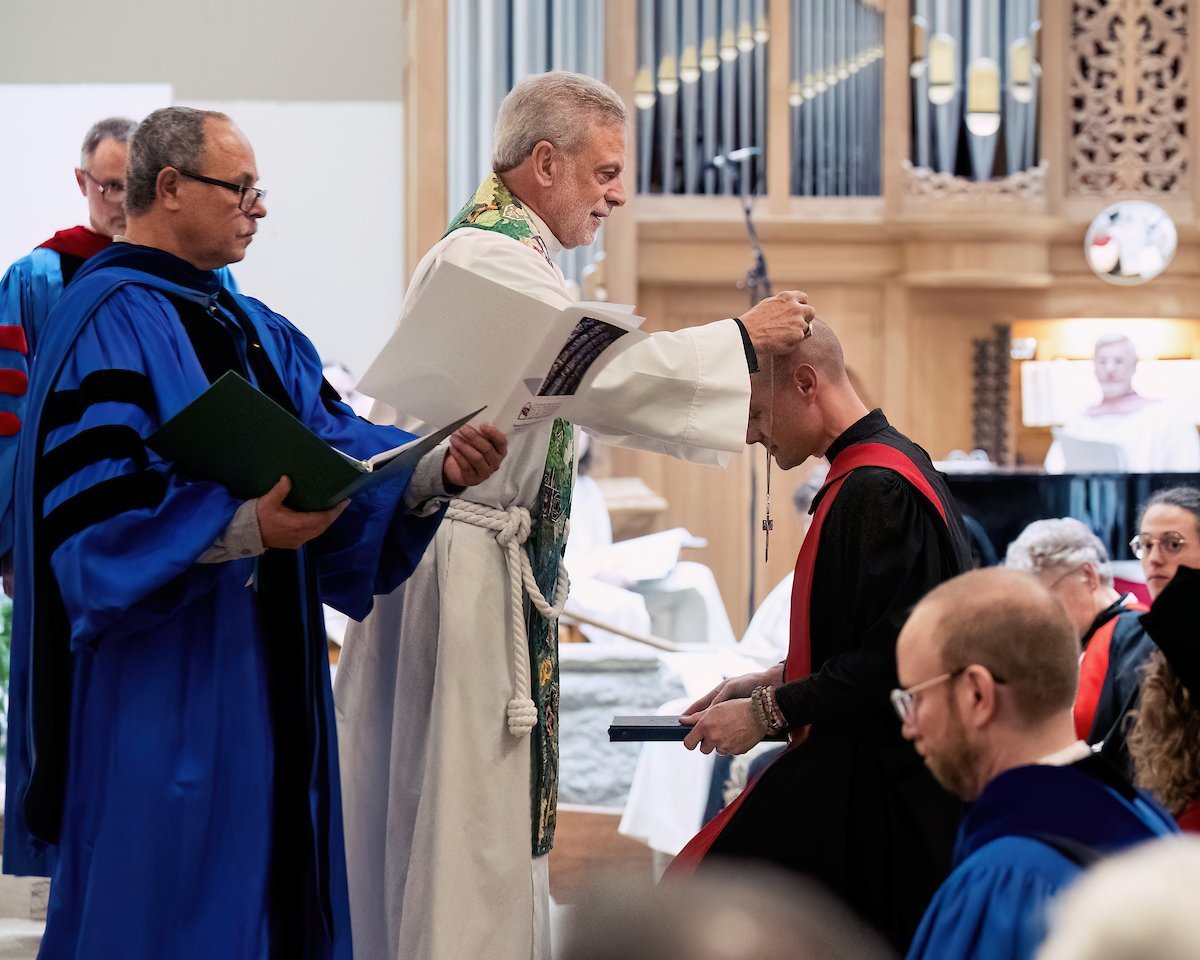 The Rev. Dr. Francisco Javier Goitía Padilla, director of theological formation for seminaries and schools for the Evangelical Lutheran Church in America (ELCA) officiated the Rite of Installation, and the Rev. Dr. Robin Steinke, president of Luther Seminary preached a sermon written by Dr. Cynthia Moe-Lobeda, professor of theological and social ethics at the Church Divinity School of the Pacific, before a full room of seminarians, bishops, academic colleagues, benefactors, family and friends of Lenoir-Rhyne and LTSS. The Rev. Timothy Smith, Bishop of the North Carolina Synod of ELCA presided at the Eucharist.
"I have noticed the joy and hope Dr. Rimmer's arrival to LTSS is already producing," shared Padilla. "He brings a global eye, an intentional commitment to collaboration, an openness to difference, an understanding of Lutheran identity able and willing to participate in generative conversations to LTSS and our ELCA theological education network."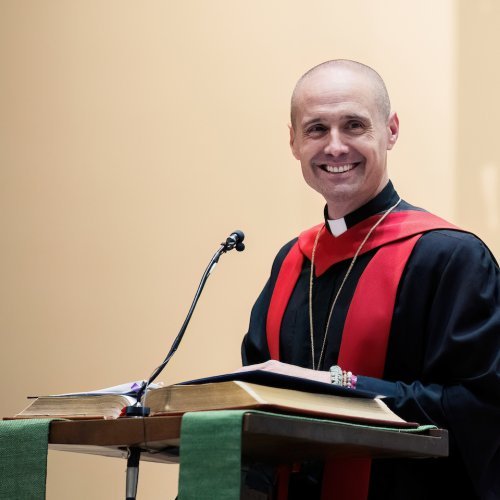 During his address, Rimmer shared a vision of continued global relationships across the church and higher education while staying true to the mission of LTSS. "Love, beauty and poetics have profound implications for the way we engage public space theologically...the story that theologians bring to interdisciplinary dialogue with the sciences, and profound implications for the shape and content theological education and formation. Beauty, love, poesis. These will continue to be the touchstones of my theological leadership here in our mission at LTSS and LR as they have been in my public ministry across our global communion."
In his role, Rimmer serves as the lead academic and church administrator for LTSS and works to develop the seminary to an exemplary status within the ELCA. Rimmer began at LTSS in April, and in his first months he has worked with faculty to dive deeper into the strategic plan for the seminary.
"This is a significant moment in the life of the seminary and an opportunity for the LTSS community to come together and celebrate Chad's leadership," said Fred Whitt, Ed.D., Lenoir-Rhyne University president. "Chad has a proven track record of leadership and service in the church and is the right person at the right time to lead the seminary into a new era of excellence. He was an excellent hire and we look forward to his leadership and service to the entire LR community."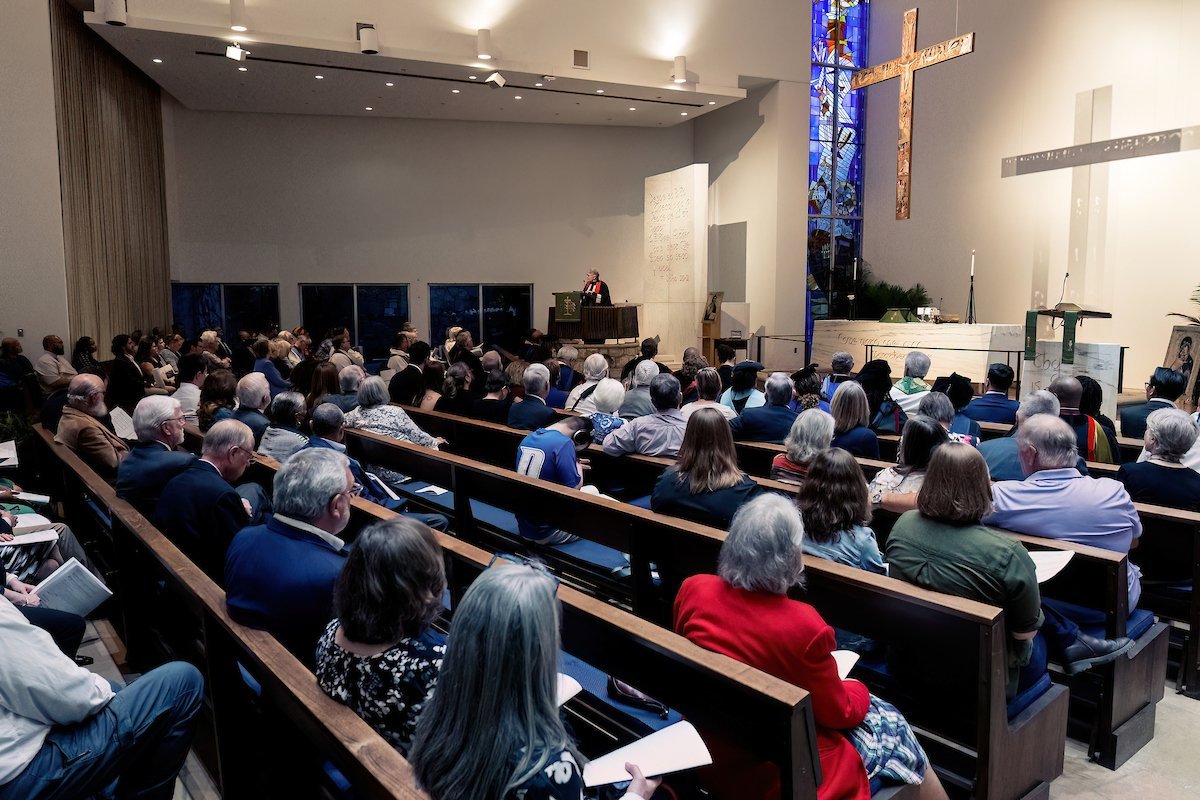 Before assuming his position at LTSS, Rimmer was the Program Executive for Theology and Practice at the Lutheran World Federation (LWF) Department for Theology, Mission and Justice in Geneva, Switzerland, where he taught across the seven regions of the LWF communion and formed the Global Network for Theological Education and Formation. Rimmer has served congregations in Copenhagen, Denmark and in York, Pennsylvania. He has been an adjunct lecturer at Pacific Lutheran Theological Seminary and at United Lutheran Seminary and has published a number of books and journal articles.
"Dean Chad Rimmer brings a wealth of international ecumenical experience through his work with the LWF and through his ministry in places such as Senegal, which uplifts LTSS's identity as an ecumenical seminary in service to the global church," shared the Rev. Melanie Dobson, Th.D., assistant professor and Lefler and Wohltmann Chair in Methodist Studies. "His passion for and academic specialization in issues of ecotheology will benefit our curriculum and the health and wellbeing of the land and people of LTSS. He approaches the leadership of LTSS with knowledge and expertise in guiding institutions. . . and does so with remarkable wisdom, insight, and courage."
Rimmer has a doctorate in theological ethics from the University of Edinburgh Divinity School, a master of theology in theological ethics from the University of Edinburgh, a master of divinity from Lutheran Theological Seminary at Gettysburg and a bachelor of science in biology from the University of North Carolina at Chapel Hill. Rimmer has two sons with his wife Natalie, an elementary educator who died in August 2023 after a long battle with cancer. His son Paul Michael is a student at the American College Dublin, Ireland and his son Luke is a high school senior in the International Baccalaureate program at the Institut International de Lancy, Geneva, Switzerland.
This event was live streamed. To view the recording click here.