---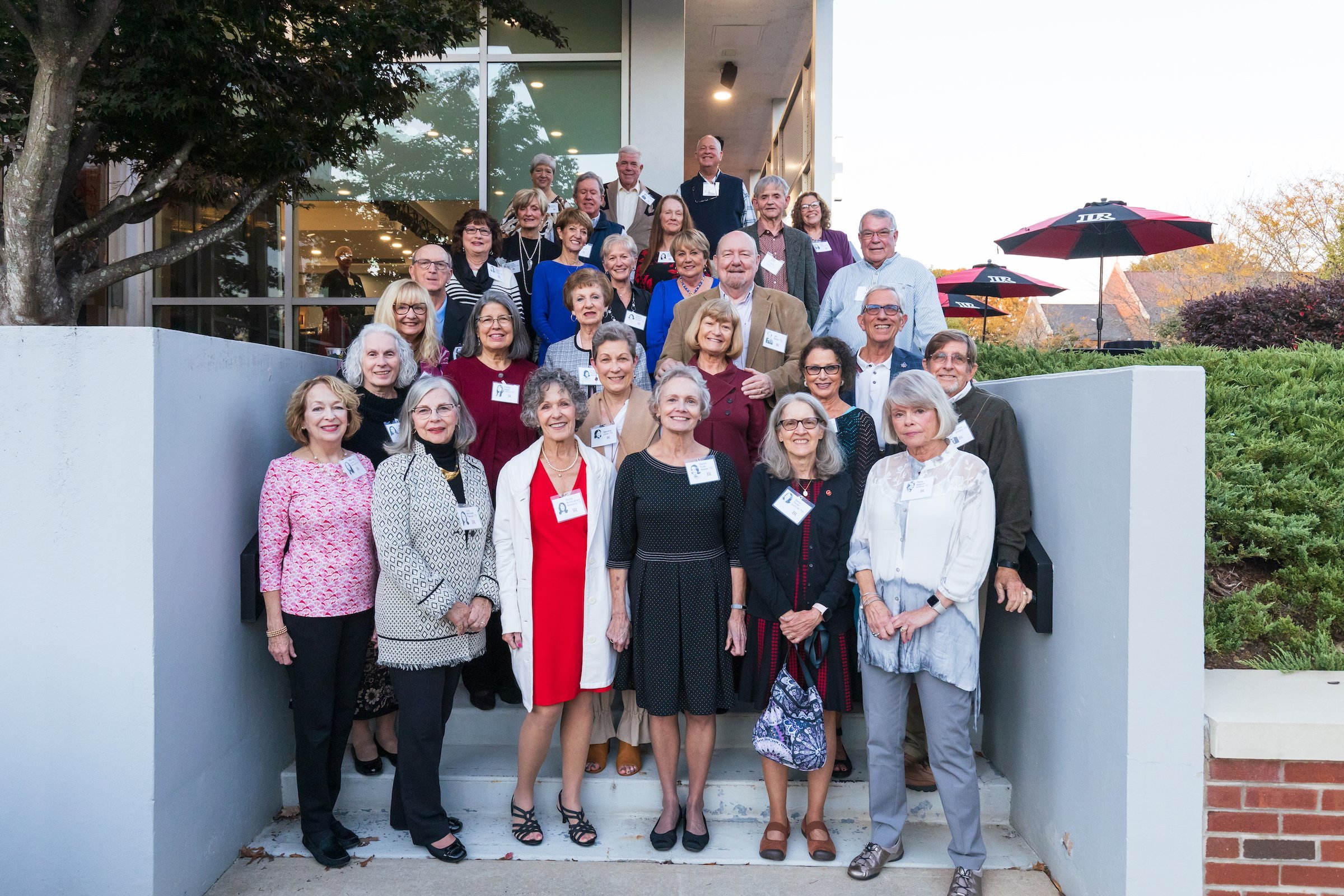 On October 21 — as part of 2022 Homecoming festivities — the class of 1972 marked its golden anniversary with a reunion in the Cromer Center banquet room, celebrating the community these classmates have built and maintained over 50 years and countless miles.
The 65 guests in attendance enjoyed pre-dinner hors d'oeuvres and drinks, alongside a slideshow down memory lane, assembled by reunion committee member Sarah Huss '72. Committee chair Janet Mitchell '72 took a moment in her opening remarks to recognize the remaining members who helped plan the event: Bobbi Birmingham '72, Martha Brewer '72, John Hall '72 and Patty Wagner '72.
"Our committee worked hard," shared Mitchell. "But the Advancement staff are really the ones who put this together. It was wonderful." 
Following Mitchell's remarks came a bittersweet recognition of Richard "Dick" Huffman, Jr. '72 — a class leader who passed away in January 2022, a few months before the Alumni Association award ceremony meant to present him with the Opal L. Moretz Alumni Service Award for his devotion both to Lenoir-Rhyne and to social justice.
Cat Niekro, vice president of institutional advancement, summarized Huffman's affection for his alma mater when preparing to present the award to Huffman's wife, Dale Huffman, and his sister Marsha Tarte.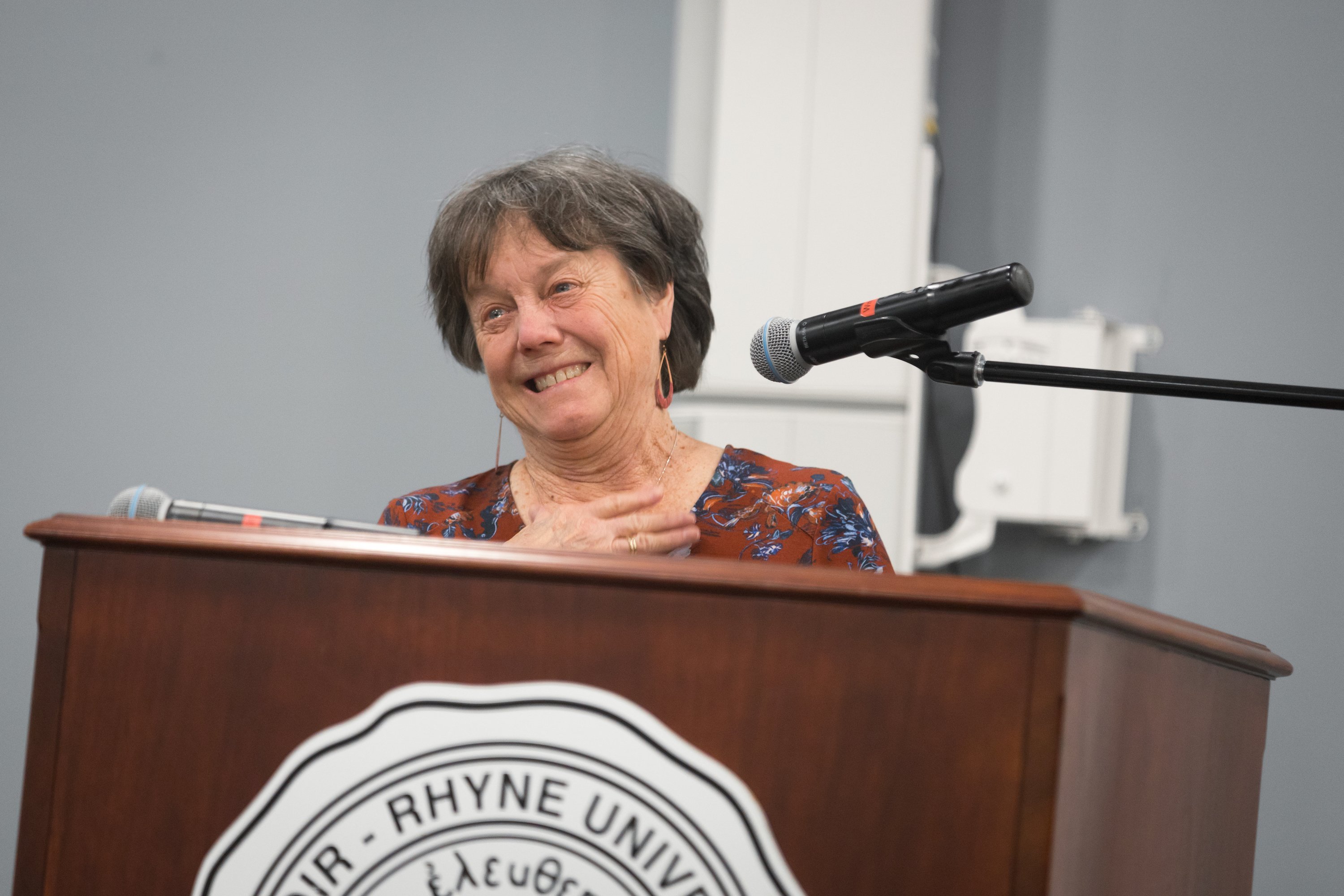 "He was one of the first alumni volunteers I met when I came here five years ago, and he would often say, 'LR is getting better and better, but I hope there's always a place for someone like me, who had good grades but didn't really discover his passion until he got here.' By all accounts he did find that passion here," Niekro shared.
Huffman spent most of his career practicing law in Salisbury, North Carolina, fiercely advocating for his clients and seeking justice for ordinary people. According to Huffman's sister Marsha Tarte, who accepted the Moretz award on his behalf, his deep commitment to social justice ran in the family.
"My mother, in 1955, in Charlotte, North Carolina, integrated the PTA. My friends, with my brother, the apple did not fall far from the tree," said Tarte.
In 2020, as a member of the alumni board, he approached Niekro with the idea that will become his legacy at LR: The Huffman Speaker Series for Social Justice.
"He was so clear on what he wanted: a focus on social justice, opportunities for students to be involved and big names that would bring out a big crowd," Niekro explained.
Remembering her husband, Dale Huffman shared, "Social justice was just so important to him. Through his work, he solved a lot of injustice and tried to make things better. And he loved LR so much, he wanted to give back. This is how he found a way to give back."
In cooperation with Huffman's estate, LR is moving forward to realize his vision and plans to start the speaker series are in the works. [HD1]