---
Disaster simulation prepares nursing students for emergency response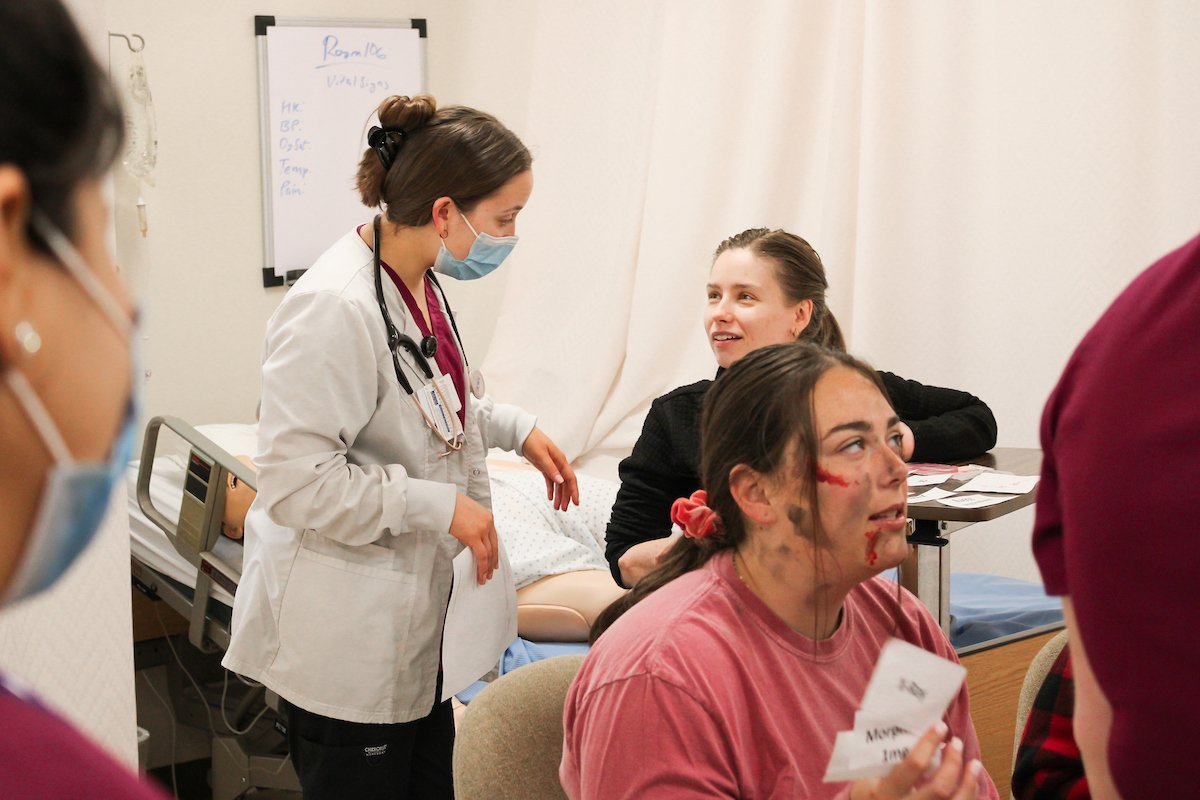 When disaster strikes, nurses are needed.
Set to graduate next week and become registered nurses, this years group of senior nursing students gained valuable experience in emergency preparedness and response skills during a disaster simulation training.
As part of the annual disaster drill, students applied classroom knowledge during a realistic emergency response at a bus crash that caught on fire.
"We focus on delegation and prioritization as those skills are key for new nurses – and in doing so, will help prepare them for success on the NCLEX [national licensing exam] and success in the future," shared Tabitha Toney, Ph.D., assistant professor of nursing. "They've had focus simulations on certain disorders and certain diagnoses until this point. This exercise provides everything in one simulation."
Students divided into triage nurses, intensive care unit (ICU) nurses, observers, victims and a charge nurse. The acting victims' ranged from age 15 to the elderly, with ailments ranging from smoke inhalation, trauma with glass shards, broken bones, trouble breathing, hysterics, chest pains and more.
Mike Helton, director of emergency management and environmental compliance from Catawba Valley Medical Center, spoke to the participating classes earlier to educate them on triage, managing emergencies in a hospital setting and assessing the patients' needs. In determining the victims' injuries, part of those triage tactics includes assigning a colored card.
"When doing initial triage in a hospital, it is the same process. A colored card — green, yellow, red and black — is given to the victim. Green means little to no treatment needed to the black meaning they are dead at the scene or have died in transit," Toney said. "Our students used the same cards as they do at local hospitals."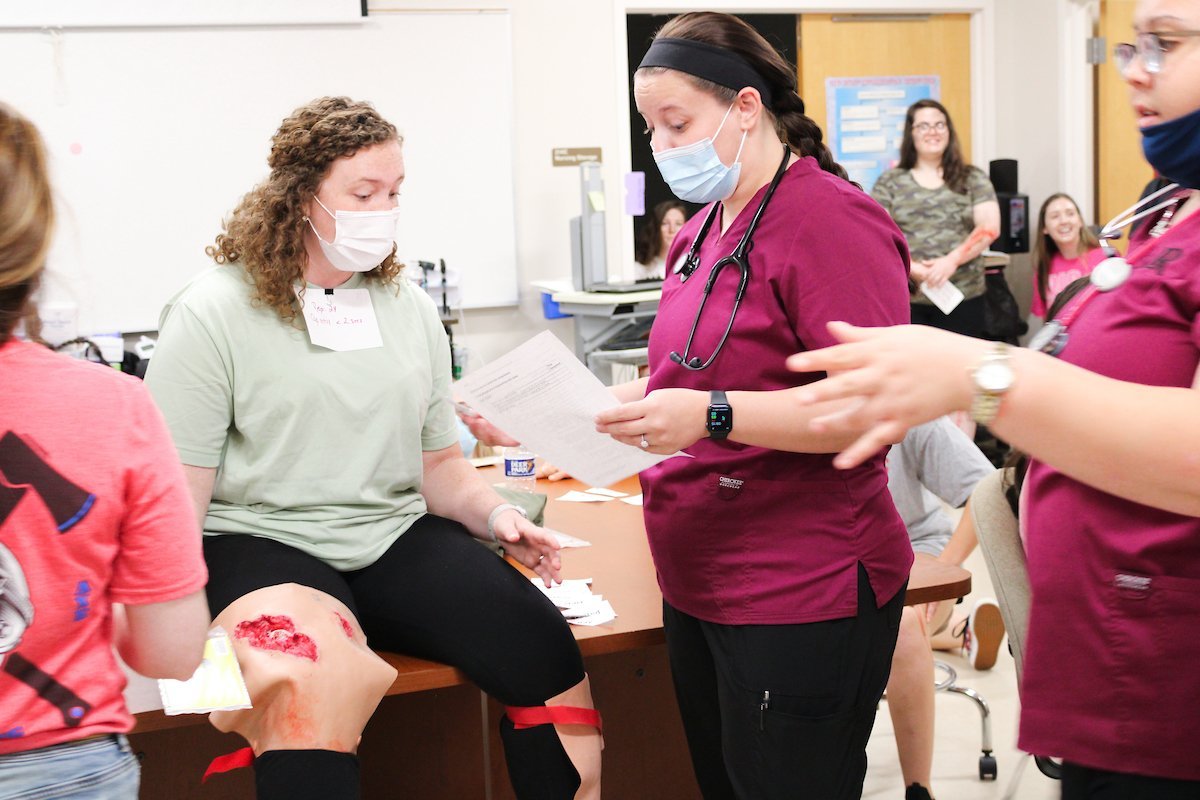 Once nursing students triaged the victims, they moved them inside for treatment by the ICU nurses. In a staged hospital setting within the McCrorie Center, victims marked critical were assigned to beds or rooms and others sat in additional areas. Based on the triage color, nurses set to treating the injuries.
The exercise provides a valuable opportunity for students to gain hands-on, realistic disaster experience. Students agree that putting the nursing curriculum into action before starting positions in the health care industry is transformational.
"In this experience, we were able to learn how to work through the chaos in as close to real life," shared senior nursing student Hannah Jennings, who played one of the victims for the simulation and has accepted a position in the pediatric ICU at Mission Children's Hospital. "You had room for error here, and it gives you an outlook that allows you to be more prepared in the real world when something like this happens."
For senior nursing student Kendall Osborne, she says the experience is a culmination of what she has learned in the classroom and how she will apply it in her future career.
"It brought it all to life. I will be an emergency nurse, and I've never seen anything like this," said Osborne, who has accepted a position at Novant Health Rowan Medical Center after graduation. "The simulation showed me what it could be like on a hectic day, helping me feel more prepared in an unpredictable environment."