New HR Director joins LR
---
Whether it is students, faculty or staff, the well-being of the people at Lenoir-Rhyne is the university's highest priority.
In support of that, LR is pleased to announce Angelene Fortune as the director of human resources for the university.
"I'm honored to be joining Lenoir-Rhyne," Fortune said. "The university has such a positive reputation in the community and is known as such a wonderful school that I was interested as soon as I heard about the opportunity."
A native of West Point, New York and first-generation citizen and college student, Fortune understands the importance of higher education.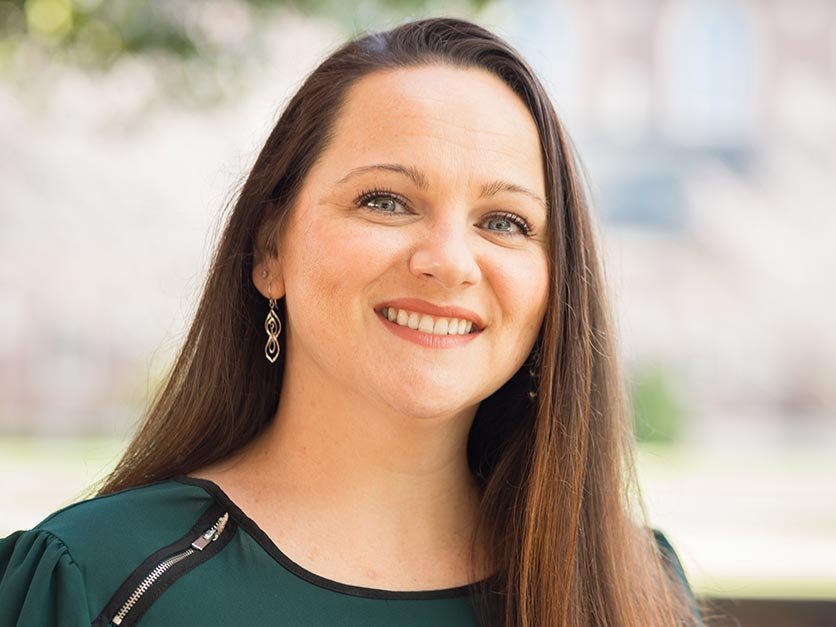 Angelene Fortune joins LR to spearhead HR
---
Fortune joins LR after leading HR efforts for HCA Healthcare out of Asheville and Marion, North Carolina.
Her parents emigrated from Belfast, Northern Ireland to West Point where her father joined the army and was permanently stationed at the United States Military Academy. Following his retirement from the military they returned to Belfast before settling permanently in Morganton, North Carolina with Fortune eventually attending and graduating from Appalachian State University.
"Angelene brings a wealth of human resources experience and knowledge with her," said Jeremy Shreve, vice president of business and finance at LR. "She's a proven leader with strategic business sense and a keen awareness of today's challenging HR landscape, but more importantly she has a passion for people and for fostering a strong, positive workplace culture. I'm excited to see the many positive ways she can impact the university."
A veteran human resources manager with nearly 15 years of experience, Fortune was the senior strategic human resource business partner for HCA Healthcare, formerly known as Mission Health System, in Asheville and Marion, North Carolina, before being promoted to human resource manager.
She has also worked as the senior human resource business partner for Charter Communications and the chief human resource officer at A Caring Alternative, a for profit organization based out of Morganton that provides care for those with mental health issues and developmental disabilities.
Prior to that, she was an education manager for a nonprofit organization in Orlando where she managed 1300 student volunteers through the country's largest service-learning partnership with the University of Central Florida and Rollins College.
"I'm a big believer that people are the best asset of any organization," she said. "It's important for continued success that we focus on employee engagement, making sure that our faculty and staff have the resources they need, the opportunity to grow and that our institution is employee-centric. That's what excites me most about this position as I have the opportunity to create and innovate and to establish new human resource strategies for university. "
Fortune earned her Professional in Human Resource (PHR) credential in 2014 and her Society of Human Resource Management — Certified Professional (SHRM-CP) certification in 2015.
As the director of human resources, Fortune plays a significant role in impacting the university's culture through strategic planning, staffing, training and development, compliance and more.
"I believe Lenoir-Rhyne has a very agile environment based on its history of change and growth," she said. "Finding an organization that is supportive of human resources initiatives is half the battle, and Lenoir-Rhyne is already there."