LR welcomes new VP of business and finance
---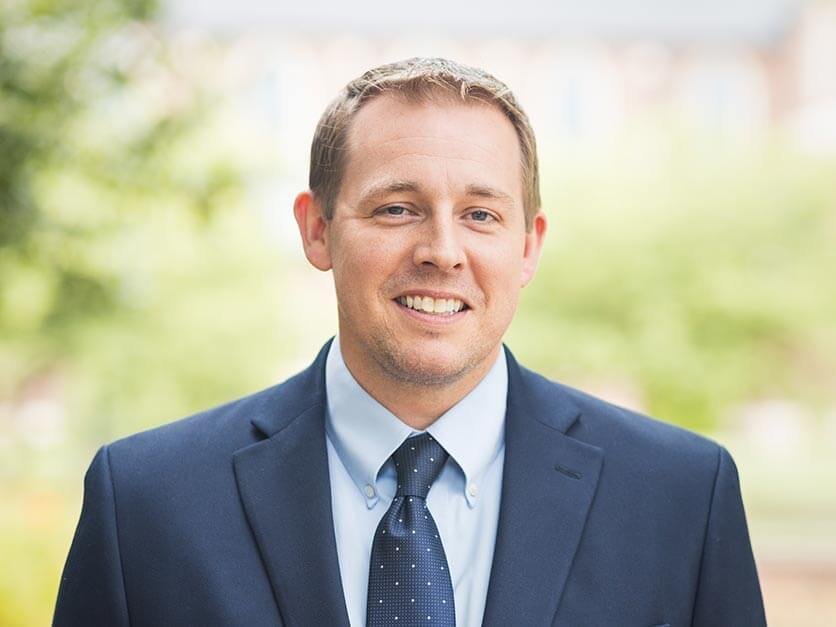 Jeremy Shreve joins LR as finance leader
---
He has 16 years of professional finance experience, including the last eight years in higher education for Salem College and the University of Mount Olive.
Lenoir-Rhyne University aims to make sure it has a strong financial foundation to provide exceptional experiences to future generations of Bears. It is pleased to announce the addition of Jeremy Shreve to lead these efforts as the new vice president of business and finance at LR.
"My wife and I have an affinity for this area, and we felt that Lenoir-Rhyne and the city of Hickory have a lot to offer," Shreve said. "I also believe that private, Christian, liberal arts institutions have a lot to offer in today's landscape of higher education, and LR has well positioned itself in that discussion."
A native of Pennsylvania, Shreve attended Penn State and has 16 years of experience in professional finances, including the last eight years in higher education for Salem College and the University of Mount Olive, both in North Carolina, where he served as the lead financial officer for both institutions.
"Jeremy brings a wealth of experience in the financial sector, especially in higher education," said Dr. Fred Whitt, president of LR. "He's done wonderful things at his previous institutions, and we're excited to see the impact he will have at LR."
Shreve began his new role on June 14.
"I'm very happy to be here," Shreve said. "I've been pleased with the openness of conversation and feel that this is an institution that is proud of its history, but also welcoming of positive change. I'm excited to be a part of that."
As the chief financial officer for the university, Shreve is tasked with managing budgets, overseeing the human resources department and guiding the university through capital improvement projects.
"You always hear how the CFO is the 'No' guy," he said. "That's not who I aim to be. I aim to be the colleague that listens rationally and reasonably to the identified needs and problems in an attempt to find the most appropriate solution, all while being the best steward of the university's resources that I can be."
Shreve and his wife, Sarah, along with daughters Braelynn, 7, and Hadley, 5, have already relocated to Hickory and are enjoying their new life in the western Piedmont.